FX Orders 'Fargo' Season 3, But What Could It Be About?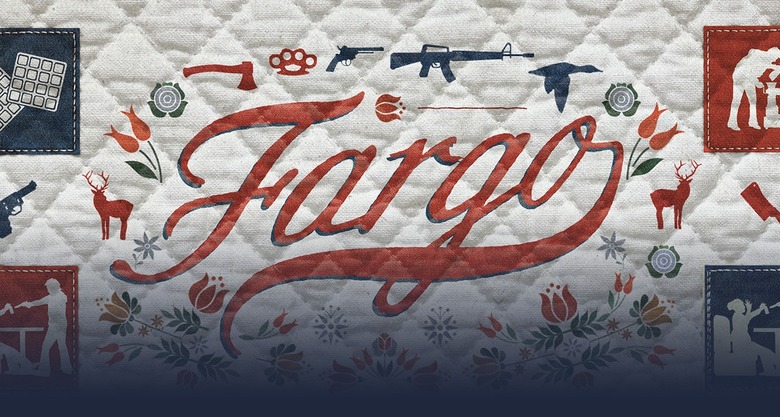 We are more than halfway through the second season of Fargo, and FX has already announced they will be bringing their limited series back for a third season. So far the first two seasons of the dramatic television series have shared very few connections aside from locations and a few characters at very different times in their lives. So what might Fargo season 3 bring? Lets speculate.
Here is what we know so far:
Creator Noah Hawley and executive producers Warren Littlefield, Joel and Ethan Coen, and John Cameron will return.
No shooting or airdates have been announced.
No cast have been named.
No story has been revealed.
FX Networks' Eric Schrier said during the announcement "Year 2 of Fargo is an extraordinary achievement and, given Noah Hawley's masterful storytelling, we can't wait to see where the third, all-new version of Fargo takes us." This leads us to believe we will be getting another stand-alone limited series with none of the same cast reprising their roles.
The connective tissue between the first two seasons of Fargo (thus far) consists of the locations of Bemidji, Minnesota, Fargo, North Dakota and Sioux Falls, South Dakota, as well as a few characters. The first season began almost as a loose adaptation of the Coen brothers' 1996 movie and evolved into a sequel of sorts. The second season is a period piece set in 1979, featuring a completely new cast of actors and following the story of a crime case. By focusing on Sioux Falls crime case which was referenced by Lou Solverson and others in the first season, Fargo Season 2 has been able to tell a completely new story in this quirky universe. It also allows us to see Lou Solverson (played by Keith Carradine in season one) as a young state trooper (played by Patrick Wilson in Season 2). We also get glimpses into the childhood and family life of Molly Solverson, who served as the lead character in the first film (played by Allison Tolman).
One could speculate that Fargo Season 3 would also follow the Solverson family in some way.
The first season was set primarily in the year 2006, with some flashbacks to as early as 1987 and a flash-forward to a couple years later. The second season thus far takes place in the year 1979. I believe for the television show to keep its limited series/mini-series status they can't have any of the same actors reprising their roles from previous seasons. So if we we continue to follow the Solversons, it would be hard to accomplish that without either going to the late 1980s / early 1990s, when Lou is middle aged and Molly is a teenager, or doing another leap back to an earlier past before the 1970s.
At the TCA press tour in August, Hawley joked that Fargo season three could be headed to the future.
We're on the UFO. Yeah. I mean I like to joke, it's going to be, you know, this space station 'Fargo' in the year 2555.
As to how series three might connect to the previous seasons, Hawley continued with a more serious answer:
I think I like the idea that, you know, you watch the first three episodes of year one, and you thought, well, it's actually not connected to the movie at all. And then in the fourth hour, you realize that it was connected to the movie on some level, and that this second year is sort of very literally connected to the first year. So I feel like there will always be some connect, but it doesn't necessarily have to be pivotal. It can be tangential, and but that's as far as I've really thought about it.
There is also the possibility that Fargo season 3 would not connect to the Solversons, but instead to another character introduced in this or the previous season. Hawley has said that he doesn't "think there always has to be a Solverson" in every season of Fargo, explaining that he believes that "it's a big world with a lot of stories in it." For example, maybe the third season of the series could show the origins of Lorne Malvo, who was played brilliantly by Billy Bob Thornton in the first season. Or maybe the third season could explore the early days of the Gerhardts rise?
Earlier this month, actress Jean Smart confirmed that series creator Noah Hawley was in the early stages of "planning" the next season. When asked whether the third installment would feature the backstory of her character, Smart said she was unsure of where Hawley and FX wanted to take the series but expressed enthusiasm over the idea of exploring the rise of the Gerhardt clan.
It would be great to see Floyd and Otto work their way back, but I don't know how far back they'll go. But they are working on season three. I was hoping we'd do a flashback scene with Floyd.
So thats all we know for now. Do you have any theories on what Fargo season 3 could be about?