Transparent Season 2 Trailer: "One Big Happy Mess"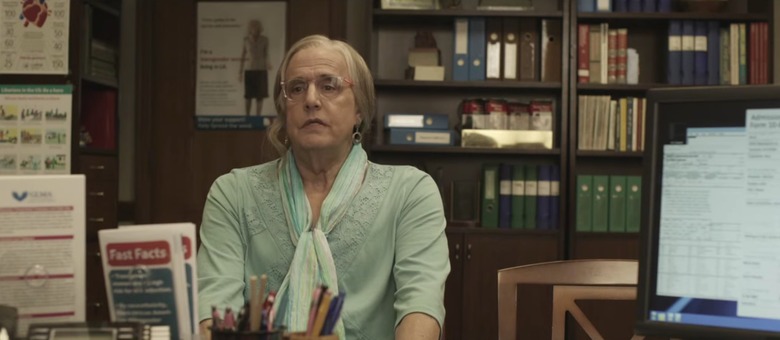 Amazon's original television series Transparent became one of the biggest critically acclaimed shows of last year, earning two Golden Globes and five Emmy wins. Jill Soloway's series proved that Netflix had real competition in the streaming subscription television game, and also showed what kind of entertainment was still possible outside of the traditional ad-supported content sources.
The acclaimed Amazon Studios original series will return with a second season on December 11th 2015 (a week before Star Wars: The Force Awakens is unleashed upon the world, give g you a few days to marathon through it). Amazon has premiered a new two-minute Transparent season 2 trailer, which you watch now embedded after the jump.
The following Transparent Season 2 trailer made its debut on Entertainment Weekly's website:
Looks like the second season of the Amazon Studios original television series will tackle sex reassignment surgery, which has been in the news a lot over the past year. I'm sure the next season of this show will continue to push intelligently but lovingly presented trans issues to the forefront of cultural discussions.  Here is Amazon's official teaser synopsis for the second season:
Now out of the closet, Maura discovers the hardest part of her transition is still ahead, and faces some very tough, personal decisions about her future. As their secrets surface, the Pfeffermans stumble but persevere, moving closer toward their authentic selves.
December 11th is a few weeks away, so you probably have some time during the Thanksgiving Holiday to catch up on the first season if you somehow missed it when it hit last year. Transparent stars Jeffrey Tambor as Maura Pfefferman (born Morton Pfefferman), a retired college professor who finally opens up to her family about identifying as a woman. He won both an Emmy and Golden Globe for his portrayal of this character. The show also stars Amy Landecker, Jay Duplass, Gaby Hoffmann and Judith Light, alongside a strong reoccurring cast.