This Week In Trailers: F Is For Family, City Of Gold, Sam Klemke's Time Machine, Blur: New World Towers, Peggy Guggenheim: Art Addict, Mustang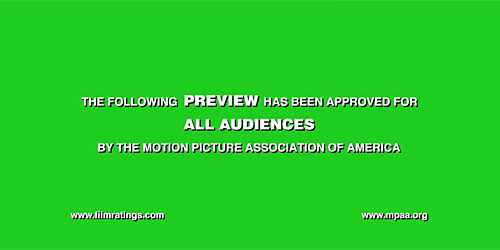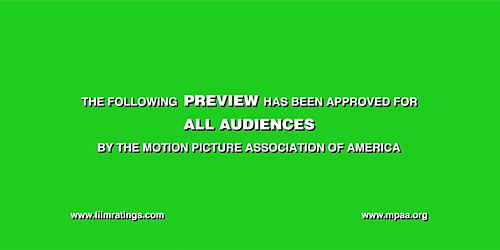 Trailers are an under-appreciated art form insofar that many times they're seen as vehicles for showing footage, explaining films away, or showing their hand about what moviegoers can expect. Foreign, domestic, independent, big budget: What better way to hone your skills as a thoughtful moviegoer than by deconstructing these little pieces of advertising? This week we go on the hunt for those sweet sweet sweet Patti LaBelle Sweet Potato Pies, get schooled on some artwork, check in with the dudes of Blur, watch the first vlogger ever let it all out (literally), watch a family of girls get imprisoned by their father, see what hilarity Bill Burr is ready to unleash on the masses, and marvel at the true power of a food critic.Mustang Trailer
I'm in love.
At first blush, you may not think this would be worth stopping to take a look at. A picture window of a department store with superficially nothing much of value. However, if you linger here, and allow yourself to understand the narrative, this trailer is genuinely moving. While this is France's entry into next year's Academy Award horse race the bigger story here is that this director Deniz Gamze Ergüven's very first feature. Looking at its cinematography, learning what is at stake for those involved, seeing how these pieces come together and transcend language to form a cohesive whole that anyone with reason could decipher is reason enough to stop for a moment to stand before this trailer. It's a portrait of girls becoming women and a patriarchy that would see them subjugated, relegated as literal prisoners in their own home. So effective.
F is for Family TrailerBill Burr is as believable as an animated character as much as Jon Lovitz was in The Critic.
This isn't a knock on ol' Billy Redhead, ol' Billy Twinkle Toes, as the guy is about as close as you're going to get to a comedic power hitter that's working today. What comes through in this trailer is his own brand of comedy that won't be constrained by a medium like animation that sometimes requires a little finessing. There is no finessing here. It's pure Burr. And I love it. It's not that he's crotchety for the sake of finding fault in things but his is a sensibility that is defined by pure passion for things like his drumming, his pit bull, his Pats, his sometime obsession with cigars and booze, while wrestling with the perils of home ownership, life on the road, relationships, and anything else that he finds irritating enough to go on a jag about. It's genuine. There are no bits as you would see with a Gaffigan, no knock on him, but they're coming from a place of pure honesty and he's finding ways to contextualize his feelings that aren't lightly frosted with zany or wacky setups. They're raw and his comedy shines through. I have zero clue if this is going to be on par as his legendary, and I mean with all sincerity, legendary, take on Yoko Ono's appearance with her husband John Lennon and his idol, Chuck Berry, but as long as he can keep things real and doesn't soft shoe it as he transitions himself into a new arena like this.
Sam Klemke's Time Machine Trailer
It's such a small thing.
Director Matthew Bate's examination into a weird moment in time when there wasn't an Internet but a meme was shared around the country, 2011's Shut Up Little Man! An Audio Misadventure, was riveting. It wasn't so much for the content as the way he contextualized this "thing" that happened and made a story that was worth listening to. It didn't change the world or define how people would see things but it was amazingly insightful and left you with this feeling of contentment that your life was just a little better off for knowing this bizarre story. What's here, then, is something that looks just as informative as we see what looks like the prototype of what vloggers would someday become in an era where there wasn't a single one. So fluid in how it sets up the story and impressive in how delicately it puts up its pull-quotes, this looks like another win for Bate in taking a subject that would normally be something relegated to the back page of the Internet and makes it come alive with an energy that is undeniable. It's a strange world for sure.
City of Gold Trailer
I've never eaten anywhere based on a review.
That said, though, I visited my local Wal-Mart TWICE this week in order to get a Patti LaBelle Sweet Potato Pie only to have the bakery employees shake their dismissive little heads at me as soon as I uttered the words "Do you have..." and before I could get to the last syllable. There's something to be said about word of mouth. Literally. Director Laura Gabbert is not going down the YouTube viral avenue here but it's close enough to make the point of how influential someone can be if their words are heard in the right medium by the right people. No matter what anyone has to say about Jessie Eisenberg's swing against quote/junket whores there is some truth about those who still write about food and those who have been on the receiving end of a poor review received by the masses. The trailer tells a compelling story about someone who has the kind of power many only dream of possessing in print, and is slowly dying off, and how this isn't so much critics given to their criticism but of the quest to share gems among stones. There's an honor in loving the printed word as much as a fine meal and this delightfully carries us through both.
Blur – New World Towers Trailer
I don't own a single Blur record or single.
What director Sam Wrench has managed to do here, though, is make me hungry to learn more about this band who would eventually spawn the man behind Gorillaz. More of a concert/behind-the-music construction, this appears to be a beautiful walk through the lives of the musicians who enjoyed, and still do, the kind of success that peaks and then deflates. Whether we see how these guys' lives have changed since becoming such icons among a certain sect of music fan is not clear but this trailer is an engaging watch if only to feel a certain kind of pause that these rock stars aren't as self-involved or in love with themselves as you would expect.
Peggy Guggenheim: Art Addict Trailer
Art for art sake.
What director Lisa Immordino-Vreeland does here is not show us a story of someone who was just involved in collecting art but was responsible for helping along the careers of some of last century's greatest modern masters. The narrative here is amazing when you consider the kind of collection she was able to amass but it's also wild to see how someone was so acutely able to see talent, nurture it, and then help others to experience it.
Nota bene: If you have any suggestions of trailers to possibly be included in this column, even have a trailer of your own to pitch, please let me know by sending me a note at Christopher_Stipp@yahoo.com or look me up via Twitter at @Stipp
In case you missed them, here are the other trailers we covered at /Film this week:
The Divergent Series: Allegiant Trailer - I'm just done with the faux bravado intermixed with teenage angst.
Risen Trailer – Flat.
Body Trailer - High concept and not sure I'm on board.
Vinyl Trailer - Love the intensity.
Gods of Egypt Trailer - O_o.
A Very Murray Christmas Trailer - Feels wildly unique and I appreciate that.
Zoolander 2 Trailer – I would be straight up lying if I didn't say I was laughing my way through this. Let's hope they didn't just cram everything that works into this thing.
How to be Single Trailer - Wow, ladies behaving badly. So bold, so daring. Pass.
Now You See Me 2 Trailer - Cool, I won't see this installment, either.
Son of Saul Trailer – Straight up intense.
The Bronze Red Band Trailer – Horrific. Worse than terrible. Ho-riffic.
Dirty Grandpa Red Band Trailer – Should play well with 16 year-olds.
A Monster Calls Trailer – Could that voice get any lower?
11.22.63 Teaser Trailer – Go on...
Extraction Trailer – Cool, when is this going straight to DVD?
Fifty Shades of Black Trailer – I wish I could understand why someone finds this funny.
The Benefactor Trailer – Interesting.