'The Merlin Saga': Another Origin Story You All Asked For Is Coming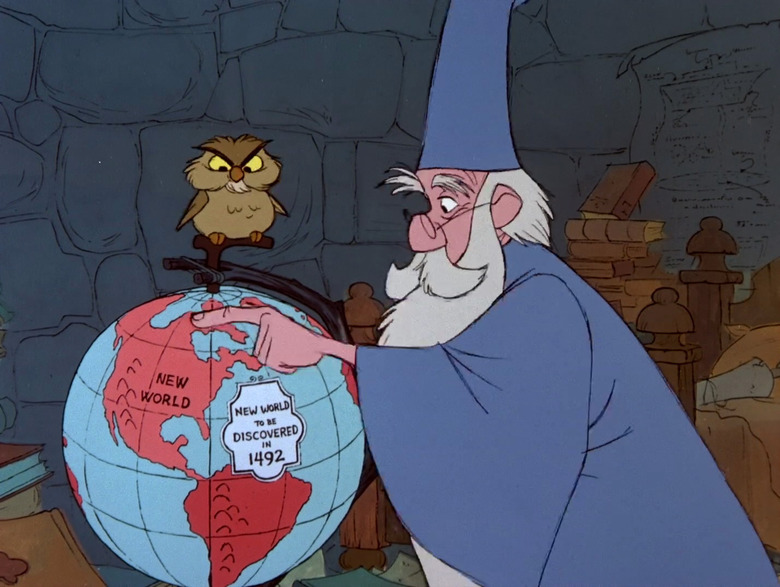 There's a need to explain where characters came from these days. Obviously this trend makes it easier to launch a potential franchise, but creatively, it's not the most enticing idea. In the case of The Merlin Saga, a series consisting of 12 books, it begins with the famous wizard as a boy, with his memory erased. Would audiences rather see Merlin's untold coming-of-age story or see the wise, old Merlin we all know? Disney is going with the former, so they're moving forward with their adapting T.A. Barron's The Merlin Saga. To write the adaptation, they've enlisted Academy Award-winning screenwriter Philippa Boyens (The Lord of the Rings).
Learn more about the project after the jump.
The first book in Barron's series, "The Lost Years of Merlin," was published in 1996. Here's the official book synopsis:
A raging sea tosses a boy upon the shores of ancient Wales. Left for dead, he has no memory, no name, and no home. But it is his determination to find out who he is—to learn the truth about his mysterious powers—that leads him to a strange and enchanted land. And it is there he discovers that the fate of this land and his personal quest are strangely entwined.
Will the first film in the intended franchise be called Merlin: The Bourne Identity? We can only hope.
A year ago John Zinman and Patrick Masset (Friday Night Lights) 
to write the script, but
broke the news that Boyens is stepping in. The screenwriter has spent the last 14 years collaborating with Peter Jackson and Fran Walsh on their projects, including King Kong and The Lovely Bones.
Barron had this to say on his
 abut the current status of the adaptation:
This whole movie experience is, let me tell you, one AMAZING journey. With a plot even more bizarre than one of my fantasy novels. But I'm glad to tell you the big news: The Lost Years of Merlin film is making great progress. I'm very excited about what lies ahead! Because I can't keep up with all the questions and comments from fans, I will update this page regularly. Any big news that I can share will be announced right here on this page. After all, you folks are my companions on this journey!
So, if you're a big fan of Barron's books, you should probably go to his website every so often for updates on the project. It's a wise move to attach Boyens to the project. Disney, of course, wants to launch a franchise in the vein of Harry Potter or The Lord of the Rings. Boyens understands fantasy and crafting worlds, so she's a fine choice for this adaptation.