'True Detective' Season Three Still Possible; HBO Wants To Put More Blue Balls In Your Hearts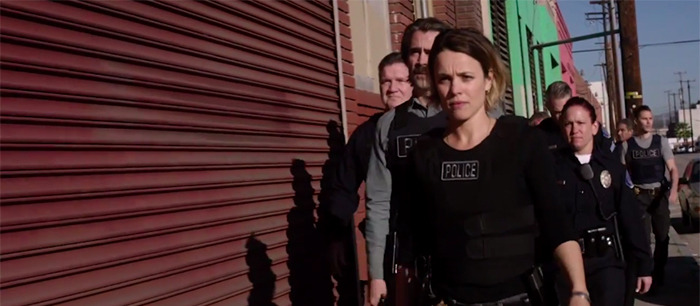 Season two of True Detective doesn't have many passionate fans. Even people who enjoyed it, such as myself, admit it didn't live up to what creator Nic Pizzolatto pulled off with the first season of the show. Despite the True Detective backlash and harsh criticisms, it still did considerably well in the ratings; it performed better than season one, with the exception of the season finale. The title and its premise — movie stars appearing for only one season — is still probably a draw for viewers. Plus, one misstep shouldn't tarnish what Pizzolatto, director Cary Fukunaga (Beasts of No Nation), and all involved accomplished with the first season.
The creator may have a chance to win some fans back, if his new deal with HBO is any indication. Learn more after the jump.
HBO has closed a deal with Pizzolatto, keeping him in the cable network's family until 2018. Variety reports that, according to the new deal, a handful of projects from the True Detective creator are under consideration. Apparently a third season isn't a sure thing, but it's doubtful HBO and Pizzolatto want to give up on the show after one poorly received season.
The network wants to make a change with season three of True Detective, if they decide to move ahead. They have offered the writer three options: work with a writing staff, bring in a new showrunner, or write True Detective all on his own again. Whatever happens, he'll stay on the show as an executive producer. Apparently HBO wants his answer soon, too.
Pizzolatto has said he's toyed with ideas for True Detective season three, but that he doesn't see himself sticking around for a season four or five. The first season was very much a collaboration between Pizzolatto and director Cary Fukunaga, and perhaps HBO should try finding another director with a similar vision for future seasons, because Fukunaga's absence was missed in season two. The writer and director repeatedly clashed — or had passionate disagreements — so maybe Pizzolatto wouldn't want to be in that situation again. True Detective is his baby, but when he had more creative freedom, the show suffered.
To be fair, though, the writer was on a much tighter schedule the second time around; he had more time to develop the stories and polish the scripts for season one. If Pizzolatto chooses to write the next season by himself, it'd be a good idea to give him more time.