Richard Linklater's 'Everybody Wants Some' Will Have Its World Premiere At SXSW 2016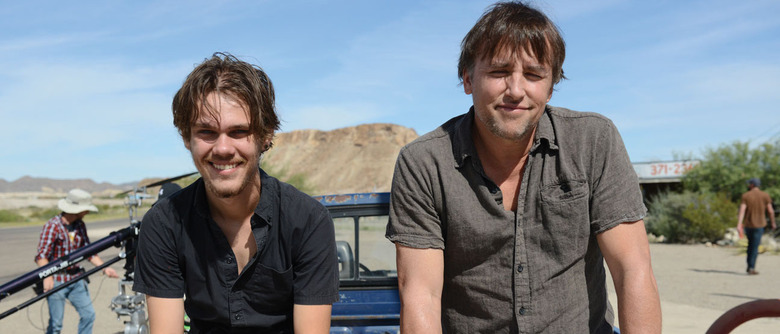 Richard Linklater's Everybody Wants Some already has an April 15, 2016 release date locked in thanks to Paramount. But before the film rolls out nationwide, it's making a quick stop in Linklater's beloved Austin, Texas. The 1980s-set film has been selected to open the 2016 SXSW Film Festival, which kicks off March 11, 2016. Get more details on the Everybody Wants Some SXSW debut after the jump. 
Paramount announced the Everybody Wants Some SXSW world premiere via press release today. Although Austin is Linklater's hometown (he actually founded the Austin Film Society), it's rare for one of his films to debut at SXSW. "We are so thrilled to premiere Richard's latest work, which is really funny, instantly quotable, filled will great new talent," said SXSW Film head Janet Pierson. "Audiences are going to love this paean to competition and coming of age in the '80s."
Here's a brief description of the film:
Set in the world of 1980s college life, Everybody Wants Some is a comedy, directed and written by Richard Linklater, that follows a group of college baseball players as they navigate their way through the freedoms and responsibilities of unsupervised adulthood. Get ready for the best weekend ever.
The premise sounds kind of vague and uneventful, but then you could say that about most of Linklater's best films. Everybody Wants Some has been described as a sort of "spiritual sequel" to Dazed and Confused, after all, and that's about a perfectly ordinary yet totally magical high school party.
Written as well as directed by Linklater, Everybody Wants Some stars Will Brittain, Zoey Deutch, Ryan Anthony Guzman, Tyler Hochlin, Blake Jenner, Glen Powell, and Wyatt Russell. None of them are particularly huge stars at this point, but that was true of Linklater's Dazed and Confused cast, too. If this film is like that one, a lot of these names will probably be much more familiar in a few years.
For many more details on the Everybody Wants Some SXSW details — including registration info, in case this news helped you make up your mind about whether you'd like to attend — click over to the official SXSW website.