'Tomb Raider' Reboot Finally Finds A Director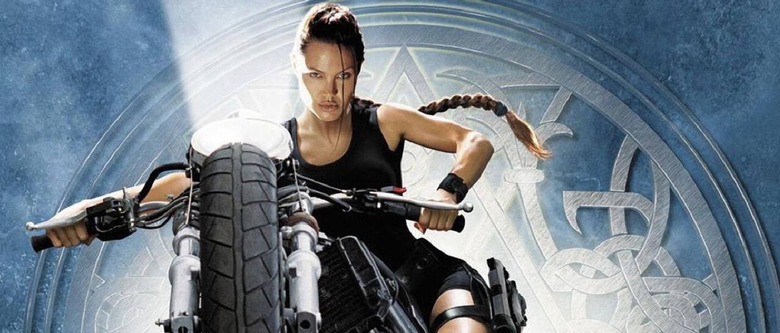 Lara Croft has gone on all sorts of wild adventures, but one in particular has eluded her for a long time: a trip to the big screen. Warner Bros. and MGM have been trying for years to adapt the video game series into a movie, and today they've taken one big step toward finally making it happen. Norwegian director Roar Uthaug has been set to direct the upcoming Tomb Raider reboot, while Geneva Robertson-Dworet has been tapped to write the screenplay. 
The Tomb Raider series of video games, launched in 1996, follows British archaeologist Lara Croft on her globe-trotting adventures. Angelina Jolie played Lara Croft in the 2001 movie adaptation Lara Croft: Tomb Raider, but the film franchise sputtered out after just one sequel, 2003's Lara Croft Tomb Raider: The Cradle of Life.
After a few unsuccessful attempts to revive the Tomb Raider movie franchise, GK Films picked up the rights in 2011. MGM climbed aboard in 2013, and Warner Bros. earlier this year. The new film is a reboot that will chronicle Lara's very first adventure. No casting has been announced, so let your imagination run wild for the time being.
There were rumors earlier this fall that the film was looking for a female director, with Catherine Hardwicke and Mimi Leder said to be among those in contention, but those clearly haven't panned out as Uthaug is male. His feature directing credits include Cold Prey, Magic Silver, Escape, and The Wave, all in his native Norwegian. Tomb Raider will be his first English-language film.
Robertson-Dworet landed on the 2012 Black List for her sci-fi script Hibernation, and is part of the writers room currently putting together Transformers 5. She is just the latest writer to work on the Tomb Raider script, following Evan Daugherty (Snow White and the Huntsman), Marti Noxon (Buffy the Vampire Slayer), and Mark Fergus and Hawk Otsby (the first Iron Man).
Get a taste of Uthaug's work below:
[Source: THR]