Sequel Bits: 'Star Trek Beyond', 'Die Hard 6', 'Aliens', 'Cursed Child', 'Jack Reacher'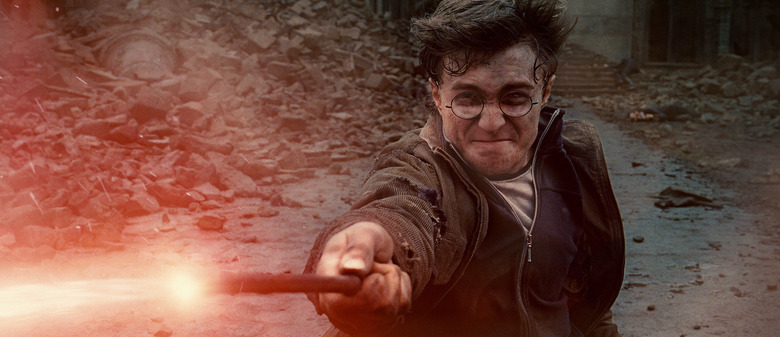 We've got a couple of casting updates, a seemingly cancelled project, and much more. After the jump:
Jack Reacher: Never Go Back adds Robert Catrini.
Social Network's Abhi Sinha joins Conjuring 2.
Warner Bros. pulls Project XX from its schedule.
Peyton Reed imagines a Bring It On sequel.
Simon Pegg talks about writing Star Trek Beyond.
Bruce Willis responds to that Die Hard 6 fan pitch.
No, Daniel Radcliffe won't be back for Cursed Child.
The original Aliens comic is getting a fancy deluxe edition.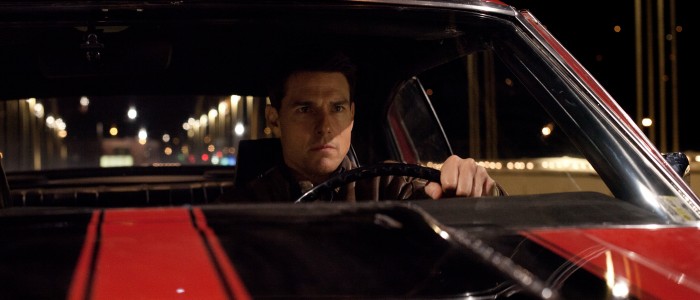 Jack Reacher: Never Go Back has added Robert Catrini to its growing cast, which also includes Cobie Smulders, Danika Yarosh, Aldis Hodge, Holt McCallany, and of course Tom Cruise. Details on his character have not been revealed, though if Jack Reacher 2 is anything like Jack Reacher 1, Catrini will probably play a guy who gets threatened and/or beat up by Jack Reacher. Catrini's credits include G.I. Joe: Retaliation and Parkland. Jack Reacher: Never Go Back opens October 21, 2016.
The Warrens have enlisted a bit of extra help for The Conjuring 2: The Entfield Poltergeist. Abhi Sinha has joined the horror sequel in the role of Harry Whitmark, an assistant to Maurice (Simon McBurney) and Anita (Franka Potente) — two paranormal investigators who join Ed (Patrick Wilson) and Lorraine Warren (Vera Farmiga) on their latest case. Sinha co-starred on the ABC Family series Chasing Life and has also appeared in The Social Network and Blackhat. The Conjuring 2 arrives June 10, 2016.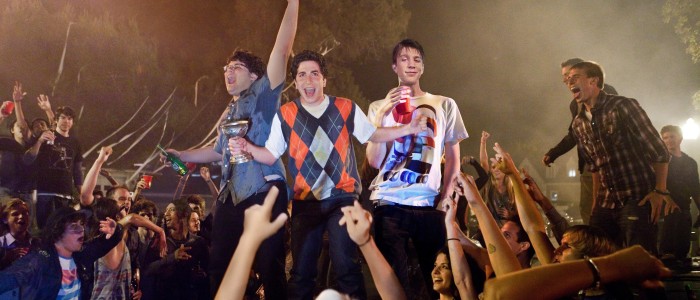 Six months after Warner Bros. put Project XX on its calendar, the studio has quietly pushed it back off. The Project X sequel was originally slated to open August 19, 2016, but Todd Phillips' Arms and the Dudes will not take its slot. Project XX no longer has a release date, and as far as we know doesn't have a director, writer, stars, or script either, so don't count on seeing this one any time soon.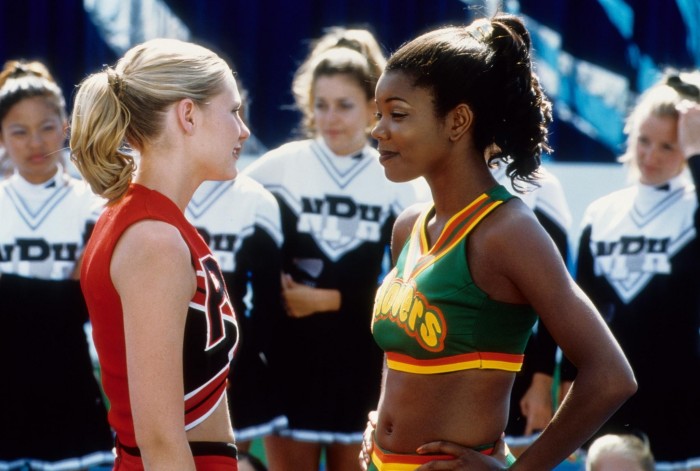 Ever wondered what a real Bring It On sequel would be like? So has director Peyton Reed, as he admitted to MTV:
[Screenwriter] Jessica Bendinger and I have had this discussion over drinks a few times over the years, and if you did something that was like, where are those characters 20 years down the line — married, divorced, single, what are they doing? — any version that we've ever really jokingly talked about was always a very depressing version of it tonally, doing a movie that was entirely different tonally than the first one. We haven't really seriously sat down to think about what it would be. It's something where you want to be able to get really real with what has happened to everybody.
Alternatively, you could just do what Reed does and pretend other things are secretly Bring It On sequels:
I sometimes look at Gabrielle [Union]'s show 'Being Mary Jane.' The tone of that show is so fantastic, it's really real and raw and a little bit soapy, but it's so great and I almost imagine that that is actually Isis years later. My own private fantasy when I watch 'Being Mary Jane.'
Bring It On turns 15 this year.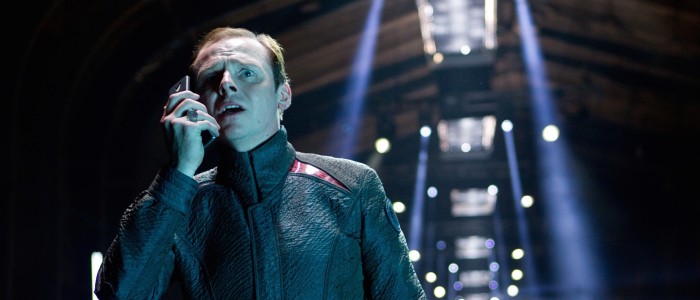 As if writing a new installment of a beloved franchise weren't stressful enough, Simon Pegg and Doug Jung had to do it in a shorter-than-usual timeframe for Star Trek Beyond. Pegg recalled the experience to Coming Soon:
It was fantastic fun. It was emotional highs and lows all the way because we were under a lot of pressure, because the timeframe was a lot smaller than it would normally be. You write a film of that size, you usually get a year or so, but I think we started maybe six months before we went into production, if that. Just under six months and we were already in pre-production, which meant that things had to be designed and set pieces had to be created and the pressure on us to deliver was extraordinary, but me and Doug Jung, together with Justin (Lin) and our producers Leslie, just stood up to it and did it, and actually by the time we started shooting, it had become pretty fun. It was tense the whole time, but it was a pretty amazing train set to get to play with.
Pegg also said it was a "possibility" that he could get involved with another Star Trek, which, duh. Star Trek Beyond opens July 22, 2016.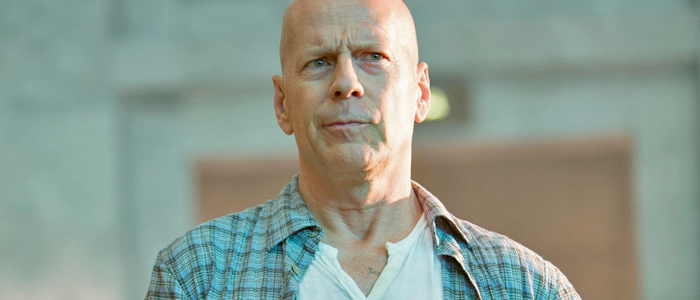 Last week a screenwriter named Eric D. Wilkinson took out a full-page ad in The Hollywood Reporter to pitch his concept for the next Die Hard. While it remains to be seen if his gambit will pay off (probably not), it's definitely earned him some attention, at the very least. Mark Millar added some ideas of his own, and now THR has asked Bruce Willis himself for his thoughts. The actor's response was pretty noncommittal: "It seems far away right now," he said. "I don't know."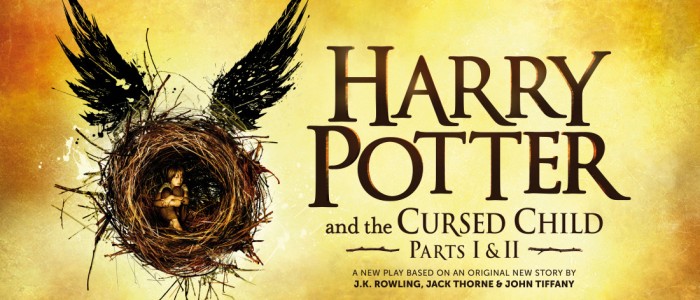 The upcoming play Harry Potter and the Cursed Child has been described as the "eighth Harry Potter story." Naturally, that raises the question of whether that means Daniel Radcliffe could reprise his role as Harry. But Radcliffe nipped that speculation in the bud on Bravo's Watch What Happens Live (via EW). "I'm getting asked a lot, 'Would you play him?' and I'm like, 'No.' Because I've done it. But it would be very weird to see someone else play him."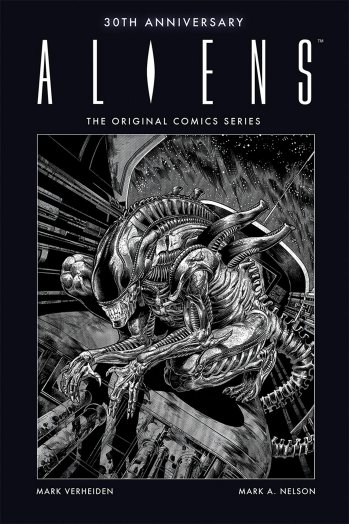 Ridley Scott's newly retitled Alien: Covenant won't hit theaters for another two years, but we'll get a chance to return to that universe in comic book form next year. Dark Horse Comics has announced a deluxe edition of its first Aliens comic book series, in celebration of the Aliens movie's 30th anniversary. Written by Mark Verheiden and illustrated by Mark A. Nelson, the original six-issue Aliens comic book was published in 1988 and followed Corporal Hicks and a grown-up Newt.
Notably, the new hardcover edition will feature the original unabridged series, rather than the slightly edited reprints that renamed the characters Wilks and Billie to reflect Hicks and Newt's fates in 1992's Alien 3. Aliens 30th Anniversary: The Original Comics Series hits shelves April 26.