Cate Blanchett In Talks For Richard Linklater's 'Where'd You Go, Bernadette?'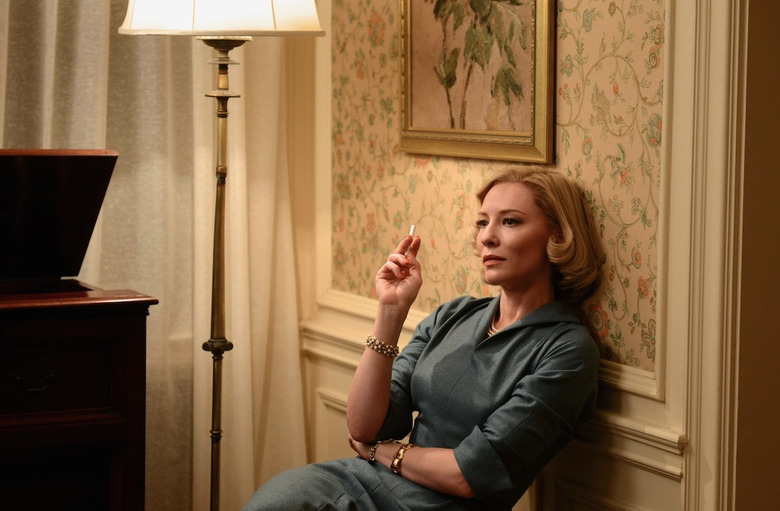 Richard Linklater's plans to direct Jennifer Lawrence in The Rosie Project didn't pan out, so he's turning his attention to another literary adaptation that's been on his to-do list for a while. Linklater is moving forward on Where'd You Go, Bernadette?, with Cate Blanchett now in talks to play the title character. More on the possible Richard Linklater Cate Blanchett project after the jump. TheWrap reports Blanchett is in "advanced negotiations" to star in Linklater's movie. Based on the bestselling 2012 novel by Maria Semple, Where'd You Go, Bernadette? centers on an agoraphobic architect who vanishes right before a planned trip to Antarctica with her family. Her teenage daughter Bee, who narrates the book, sets out to find her mother, digging through emails, letters, FBI documents, and more. Bernadette is elegant and brilliant but a little unhinged, and Blanchett seems like perfect casting for the role.Where'd You Go, Bernadette? puts Linklater back with screenwriters Scott Neustadter and Michael H. Weber, who also wrote The Rosie Project. The duo's other credits include Paper Towns, The Fault in Our Stars, The Spectacular Now, and the upcoming Me Before You, all deeply compassionate relationship dramas based on popular novels. They're also known for writing (500) Days of Summer. Semple's novel, which combines acerbic wit with heart and humor, should be right in their wheelhouse. 
Blanchett, a two-time Oscar winner for The Aviator and Blue Jasmine, is having a banner year. Her performances in this fall's Carol and Truth are drawing raves, and earlier this year she had a huge commercial hit with Disney's Cinderella. Her upcoming roles include two Terrence Malick movies and a Lucille Ball biopic scripted by Aaron Sorkin.
Where'd You Go, Bernadette? is set up at Megan Ellison's Annapurna Pictures, which is also producing Linklater's next release, Everybody Wants Some. Nina Jacobson and Brad Simpson are also producing. There's no word yet on when Where'd You Go, Bernadette? will shoot, but with Blanchett almost locked in and Linklater looking for his next project, we wouldn't be surprised to see this one move sooner rather than later.