Scarlett Johansson's 'Ghost In The Shell' Casts 'Lucy' And 'Game Of Thrones' Star Pilou Asbæk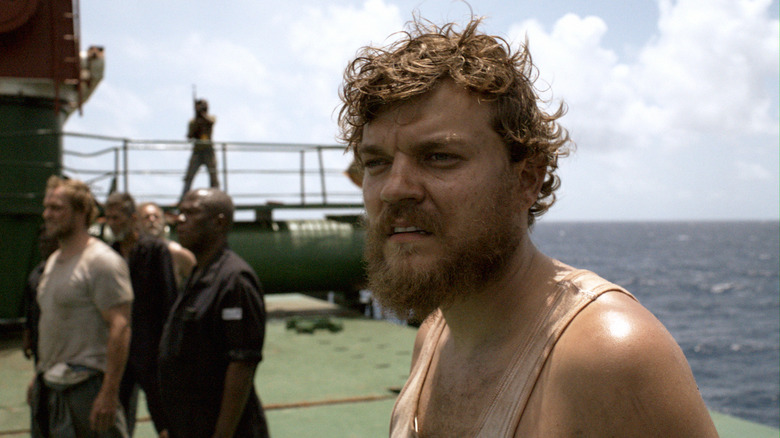 For a long time, Scarlett Johansson was the only star attached to DreamWorks' live-action Ghost in the Shell movie. But with an early 2017 release date already on the books, director Rupert Sanders is slowly starting to fill out the cast around her. The first new addition is a familiar face for Johansson: Pilou Asbæk, the Danish actor who starred with her in Lucy. Get character details and more after the jump.
Variety broke the Ghost in the Shell Pilou Asbaek casting news. Ghost in the Shell is based on the Japanese franchise of the same title, which started as a manga in the late 1980s. The comics gave rise to animated films (including Mamoru Oshii's 1995 movie, a classic in its own right), multiple anime TV series, and video games. DreamWorks' English-language live-action movie will be based on the original manga, rather than the adaptations that followed.
Ghost in the Shell is set in a futuristic society where technology has allowed humans to replace their body parts with cybernetic gear. Some citizens even have a full-body prosthesis, with only a "cyberbrain" containing the original soul. Johansson plays Major Motoko Kusanagi, a special ops cyborg. She leads an elite task force called Section 9, dedicated to stopping the most dangerous criminals and extremists.
Asbæk has been cast as Batou, Kusanagi's second-in-command and the best fighter in the unit. Batou looks like this: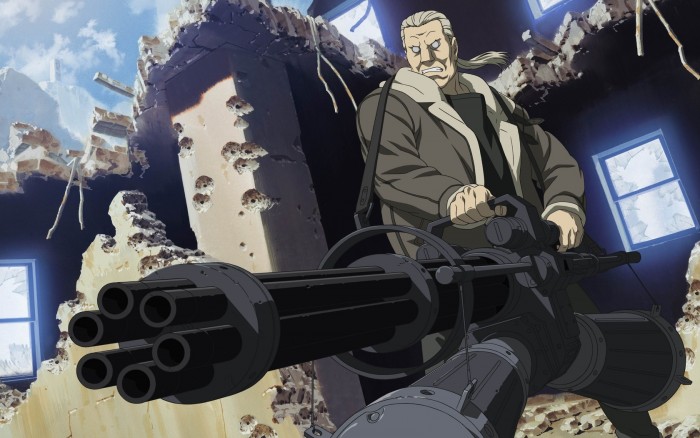 Asbæk is not exactly a household name in the U.S., but he seems to be on the verge of a breakout. He'll play Pontius Pilate in Timur Bekmambetov's upcoming remake of Ben-Hur, and he has been cast as Euron Greyjoy (uncle of Theon a.k.a. Reek, played by Alfie Allen) in the upcoming sixth season of Game of Thrones. He previously appeared on Showtime's The Borgias and the hit Danish political drama Borgen.
Sanders was a commercial and music video director who made his feature film debut on 2012's Snow White and the Huntsman. While pretty enough, the film as a whole rang kind of hollow. Here's hoping he'll fare better with meatier material. Sanders is directing Ghost in the Shell from a script by Jonathan Herman. Avi Arad and Steven Paul are producing. Ghost in the Shell arrives March 31, 2017.
To give you a sense of how Asbæk and Johansson are together, here's a clip from Lucy: