FX Renews 'American Horror Story' For Season 6; Here Are Five Settings We'd Love To See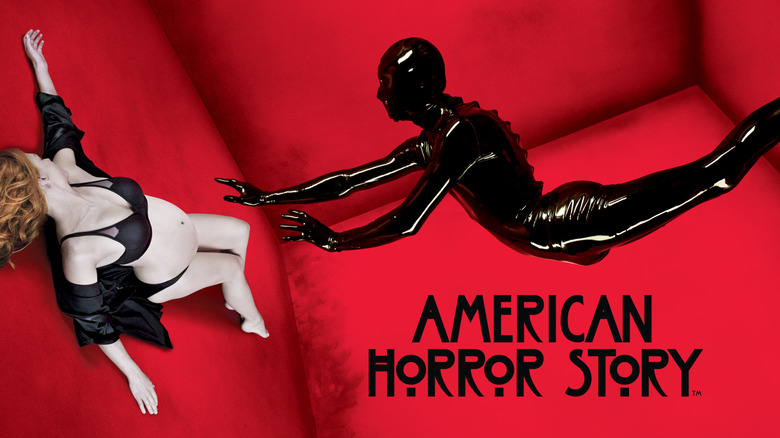 To the surprise of absolutely no one, FX has renewed Ryan Murphy and Brad Falchuk's American Horror Story for a sixth season. The anthology horror series' fifth season, which focuses on a haunted hotel in modern-day Los Angeles, premiered last month.
Because the series' format essentially makes every season a reboot, details on American Horror Story Season 6 are still sparse. So while we wait for Murphy and Falchuk reveal more information, we've taken it upon ourselves to fantasize about what creepy all-American settings the series should explore. Speculate with us on what the American Horror Story Season 6 setting might be after the jump.
American Horror Story Season 6 will premiere in fall 2016 — probably early October, based on the pattern established by previous seasons. Said FX CEO John Landgraf in a statement.
"From Murder House to Hotel, AHS has pioneered a new television form as well becoming FX's highest rated show — while also pushing every conceivable boundary of creative excellence and audacity."
No casting has been announced, though Murphy has already publicly invited Hotel star Lady Gaga to return. Murphy has also teased that Jessica Lange, who left the show after Freak Show, could come back (though perhaps not as a leading lady). And Sarah Paulson, Evan Peters, and Lily Rabe have been part of every season of American Horror Story so far, so we wouldn't be surprised to see them return.
The bigger question is where American Horror Story Season 6 will take place. After five seasons, we have some sense of what makes a good AHS setting. There needs to be room for a sizable cast, including at least one over-the-top diva. Insular environments like Asylum's Briarcliff Manor or Freak Show's Cabinet of Curiosities are best, because it's hard to sustain tension over an entire season if characters can just walk away at any time.
Settings that can tie into historical figures or events — such as the Hills' alien abduction, adapted for Asylum, or Delphine LaLaurie, who appeared in Coven — are a plus. It's also keeping in mind that all of the seasons seem to be connected in some way, though they aren't as tightly knit as, say, the Marvel movies.
With all that said, here are a few settings we'd love to see on American Horror Story Season 6 (or other future seasons).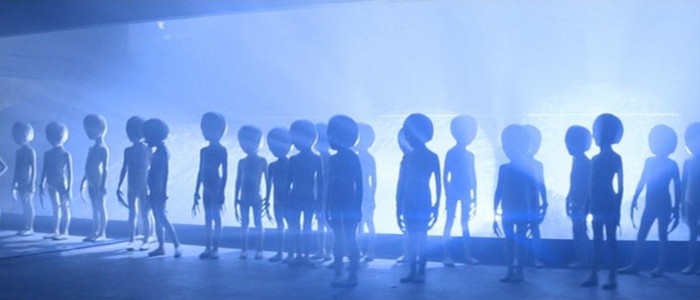 Area 51
Asylum featured a surprising extraterrestrial presence, so why not keep running with that through line? Area 51 would also bring AHS into the American Southwest, and all the legends and myths and haunted history within it. As a bonus, an alien-themed season could lead us into the space-station setting that Evan Peters apparently wants so bad.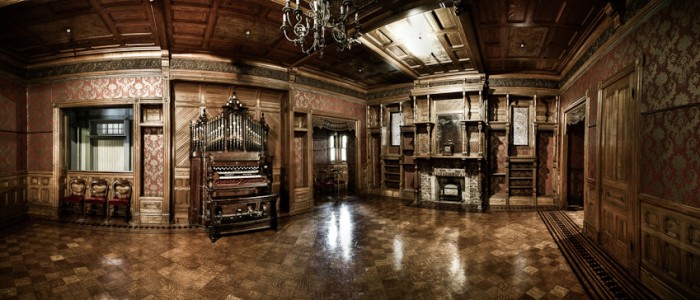 Winchester House
Admittedly, this one might be a bit too close to Murder House, as we're talking about another sprawling mansion in California. But the actual Winchester House has such an odd, creepy history (short version: widow Sarah Winchester kept construction going for 38 years, according to legend in an attempt to appease the spirits of those killed by Winchester guns) that the setting would do half the work for the show.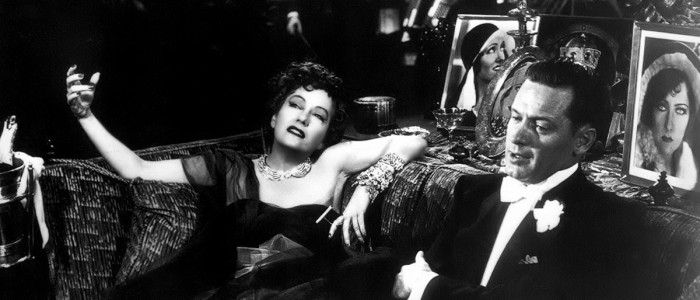 Hollywood
AHS has had two LA-set seasons already, Murder House and Hotel, but they could make sunny So Cal feel new again by going into the past. Old Hollywood has plenty of skeletons in its closet for American Horror Story to dig up. And an awful lot of strange things can happen on a film set. (Alternatively, AHS could stick with the showbiz theme but move across the country with a Broadway-set season.)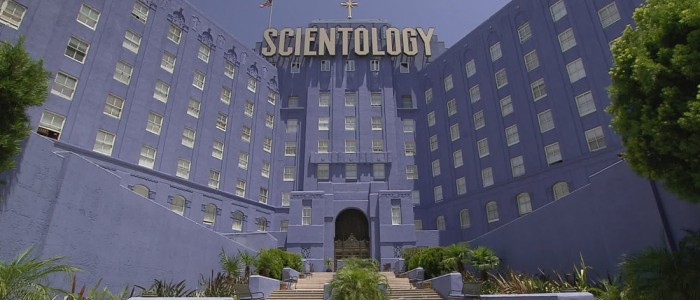 Cult
Unsettling, insular setting, check. Bizarre rituals, check. Supernatural phenomena, check. Historical relevance, check. A meaty, charismatic lead role for a strong actor or actress, check. AHS could mix and match from a plethora of real-life inspirations, ranging from the Manson Family (if AHS wants to go dark) to Scientology (if AHS wants to ruffle some feathers).
Cruise Ship
They'll probably have to come up with a cooler name than American Horror Story: Cruise Ship, but a waterlogged setting provides plenty of opportunity for fright and drama. Especially because once you've set sail, there's really no opportunity for anyone to escape. The Bermuda Triangle would be a fun destination, or a ship could be a good excuse to stretch beyond the continental U.S. and into Alaska and Hawaii.