First 'Finding Dory' Poster Just Keeps Swimming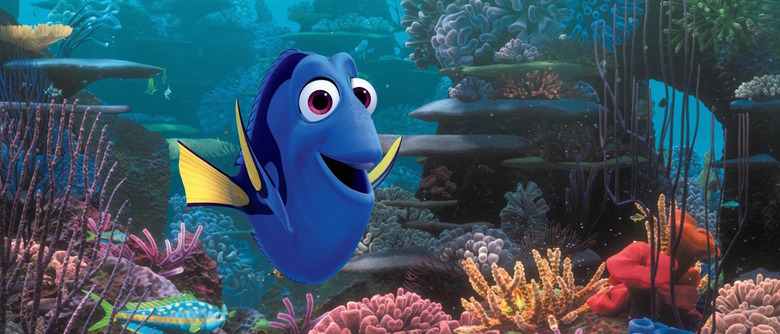 While Pixar is currently preparing for the Thanksgiving weekend release of The Good Dinosaur, they're also hard at work on their next next release, Finding Dory. The animated sequel will arrive 13 years after Finding Nemo, but pick up just six months later as the chronically forgetful Dory suddenly starts remembering stuff.
No trailer has arrived as of yet, but the first Finding Dory poster is here to pull us back down into the deep blue sea. Check out the first official Finding Dory poster after the jump.
Here's the first Finding Dory poster via IMP Awards.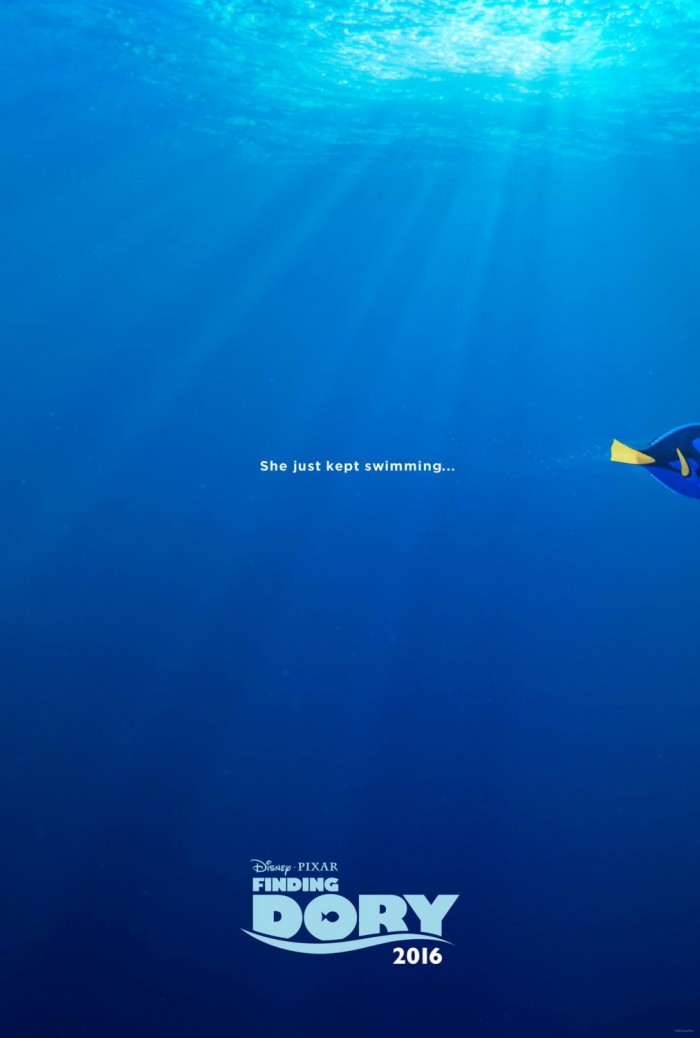 Giving the lie to Ariel's assertion that "flippin' your fins, you don't get too far," Finding Dory will follow everyone's favorite Pacific regal blue tang from the Great Barrier Reef, where she resides with Nemo and Marlin, all the way to the coast of California.
As Peter reported from D23, Dory's new story begins when she suffers a minor trauma that triggers a memory she can't quite pin down. She has a nightmare, and the next morning she has a vision of her parents and realizes they don't know who she is. Nemo believes her instincts are leading her back home, so she sets out for the Monterey Marine Life Institute, with Nemo and Marlin on her trail.
Ellen DeGeneres and Albert Brooks reprise the roles of Dory and Marlin, and Andrew Stanton returns to direct. Dory's journey also brings her into contact with a whole bunch of new characters, including a Hank, "cantankerous octopus" voiced by Ed O'Neill; Bailey, a "misguided beluga whale" voiced by Ty Burrell, and Destiny, a "kind-hearted whale shark" played by Kaitlin Olsen, and Dory's parents Jenny and Charlie, voiced by Diane Keaton and Eugene Levy.
Finding Dory splashes into theaters June 17, 2016. It's hard to believe it's already been over a decade since we were first treated to Dory and her impressive whale-speaking abilities — the origins of which we may learn in Finding Dory.