New 'Chi-Raq' Trailer: Spike Lee Hasn't Made A Comedy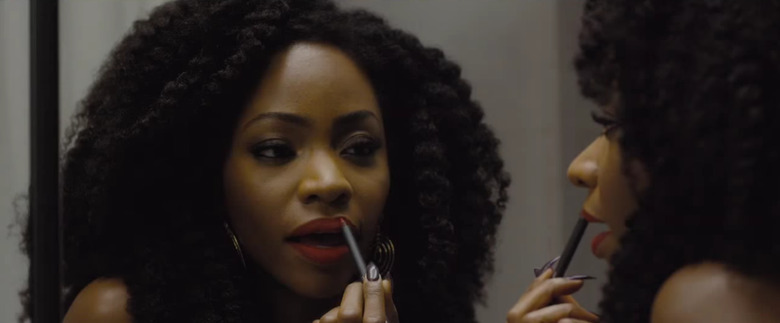 Days ago a release date for Spike Lee's newest film, Chi-Raq, was announced. Shortly after, a wild trailer for the picture was released, promising a passionate, energetic, and satirical story. The film deals with the overwhelming gun violence in Chicago in recent years, so some were taken aback by the somewhat humorous tone of the footage. As a response, a more serious trailer for Chi-Raq has been released.
Watch the new Chi-Raq trailer after the jump.
Chi-Raq stars Samuel L. Jackson (The Hateful Eight), Teyonah Parris (Dear White People), John Cusack (Love & Mercy), Wesley Snipes (Brooklyn's Finest), Nick Cannon (America's Got Talent), Angela Bassett (American Horror Story), and Jennifer Hudson (Dreamgirls).
The latest trailer starts off with Spike Lee explaining his intentions with Chi-Raq. I can't think of the last time a trailer featured a filmmaker explaining their goals for a film. A director shouldn't have to do that, as the trailer and the actual movie should do the talking. But after the slight uproar caused by the first trailer, it's understandable Lee would want to clear the air.
Here's the latest Chi-Raq trailer:
Bringing satirical elements to a story this brutal and timely won't be easy. It's a fine line to walk, but Lee has successfully mixed humor and drama in the past with this heavier films. Chi-Raq, an Amazon film, is based on the tale of Lysistrata, from 400 BC. For those of you unfamiliar with the story, Angie broke it down in her writeup of the last trailer:
The original tale of Lysistrata hails from around 400 BC. In it, a woman named Lysistrata hits a novel strategy to end the Peloponnesian War: she convinces the women of Greece to refuse to sleep with their husbands until they agree to stop the fighting. The premise sounds wacky at first, and Lee definitely has some fun with it, like by having Samuel L. Jackson show up as a one-man Greek chorus.
If there's any man that can play a one-man Greek chorus, it's Samuel L. Jackson, a frequent collaborator of Lee's. The star I'm most excited to see in Lee's film, though, is John Cusack. He looks like he's giving this role his all, as he did in Love & Mercy. This is a good year for the actor.
Chi-Raq opens in theaters December 4 and will be made available on Amazon Prime soon after.
Chi-Raq is a modern day adaptation of the ancient Greek play "Lysistrata" by Aristophanes. After the murder of a Child by a stray bullet, a group of women led by Lysistrata organize against the on-going violence in Chicago's Southside creating a movement that challenges the nature of race, sex and violence in America and around the world.