Bill Burr's 'F Is For Family' Premiere Set For December; Watch The Teaser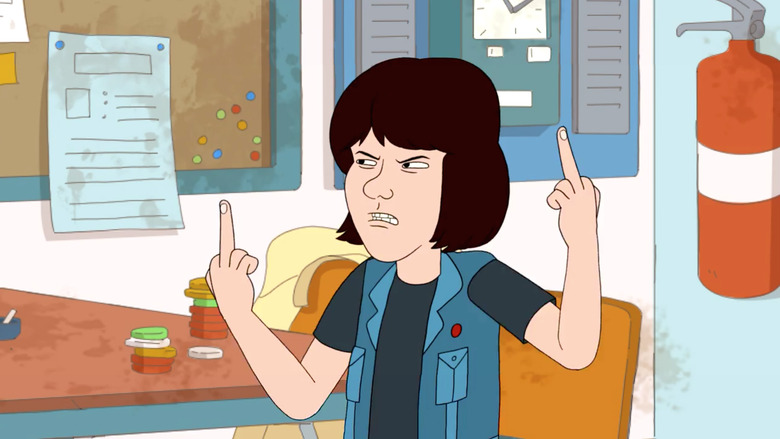 Netflix has a lot of exciting original content coming out in the next few months. For me, their next must-see show is F is for Family. The animated show, created by comedian Bill Burr and Michael Price (writer on The Simpsons), is loosely based on Burr's childhood. If you've ever seen the comic's standup, then you know his childhood would make for a hilarious television show.
Watch the teaser for F is For Family after the jump.
The Netflix show will premiere on December 18th. It's a half-hour animated series about growing up in the 1970s. Burr voices the father of the family, while Laura Dern (Wild) will plays his wife and Justin Long (Comet) plays the son. Vince Vaughn (True Detective) and Peter Billingsley (Couple's Retreat) are executive producers on F is for Family as well.
Here's the F is for Family trailer:
F is for Family got the green light over a year ago. This is the first television show Burr has created and stars in. A pilot he worked on with the It's Always Sunny in Philadelphia gang didn't get picked up for series, but luckily for Burr fans, we're only a month or so away from seeing F is for Family.
Based on what the comedian told Guide Live, the animated show does not soften his sense of humor. If you've seen Burr's standup or listened to the wonderful Monday Morning Podcast, then you know what kind of sense of humor that is. Here he is talking about F is for Family:
It all stems from just telling childhood stories on the page throughout my career. For the first 10 or 12 years of my career my stories killed, but then a new generation of kids came along and I started to get groans and 'Awwwws.' Then I realized this generation wore helmets when they rode bicycles and had play dates... We asked [potential] writers about their childhood. If they mentioned road trip stuff we said, 'See ya!' but if they said their dad had a half-deflated basketball they would throw at their head then we'd hire them."
This show sounds right up Bill Burr's alley. The comedian often jokes about just how politically correct the world has gotten. In the 1970s, it was a slightly different story. The comedian's voice should transition well to television. With his standup comedy (plenty of which you can watch on Netflix now) and podcast, he's proven himself as a good storyteller.
F is for Family premieres on December 18th.