The DC Movies Following 'Justice League' Could Still Be Origin Stories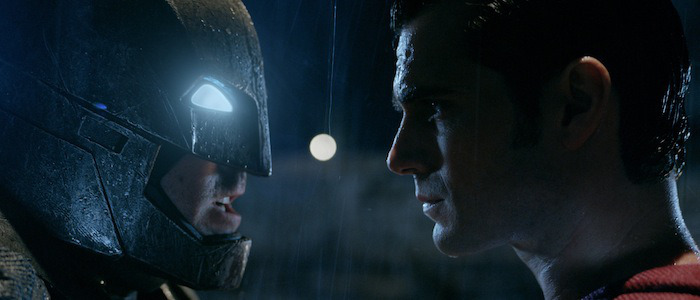 Warner Bros. currently has 11 DC comics movies scheduled for the next five years or so. Their new universe begins in March with Zack Snyder's Batman v Superman: Dawn of Justice, which is about more than just Batman and Superman duking it out. The studio is using the film as an opportunity to introduce new characters, like Wonder Woman (Gal Gadot) and Aquaman (Jason Momoa), to set up Justice League and other future films.
Even after we see Aquaman and Wonder Woman established, we still might see their DC origin stories. Learn more after the jump.
Speaking with Collider, Atlas Entertainment president and founder Charles Roven, who's producing Suicide Squad and Wonder Woman, shared some details about what to maybe expect from the solo superhero pics.
The Flash movie or the Aquaman film is gonna come out after Justice League 1, it's not gonna be a completely different character; that character will have evolved from Justice League 1. Wonder Woman, when we see her in Justice League 1, will have evolved from Batman v Superman. Unless we decide that in one of these stories we're gonna do something that happened in the past and have it be more of an origination story, in which case you'll realize how that character became what they were in the movie that they were first introduced.
There's been some speculation about what era Wonder Woman takes place in. The rumor is it'll be set in WWI and/or modern day, but if it's the former, then clearly we'll most likely see an origin story. How the audience responds to these characters may play a part in what stories Warner Bros. chooses to tell as well. If seeing the Flash or Aquaman for the first time, with their superpowers and all, doesn't baffle viewers, then would it really be necessary to show their origin stories? If audiences buy them as heroes from the start, you could continue to go on future adventures with them, rather than jumping to the past.
Clearly, Warner Bros. is still working out the specifics of their game plan.
So that's really challenging and interesting, and you lay out a road map but then when you bring somebody else in they kinda go, 'Well you're going to San Francisco by Route 5, what if you took the 101?' [And you go] 'Well that's interesting, maybe we should go Route 101. What if we did?' And so that changes the whole thing and all of a sudden you realize you can actually get to where you need to get to by a whole different methodology than what you originally planned. Or you might decide to blend the routes. And by doing that it's very fresh. You've got very fresh ideas, very interesting ideas. It's just really a lot of fun if you've got really great collaborative minds working together to try to make things better, more interesting, more fun, more provocative.
Batman v Superman: Dawn of Justice opens in theaters March 25th, 2016.