'Bourne 5' Casts 'Rogue One' Star Riz Ahmed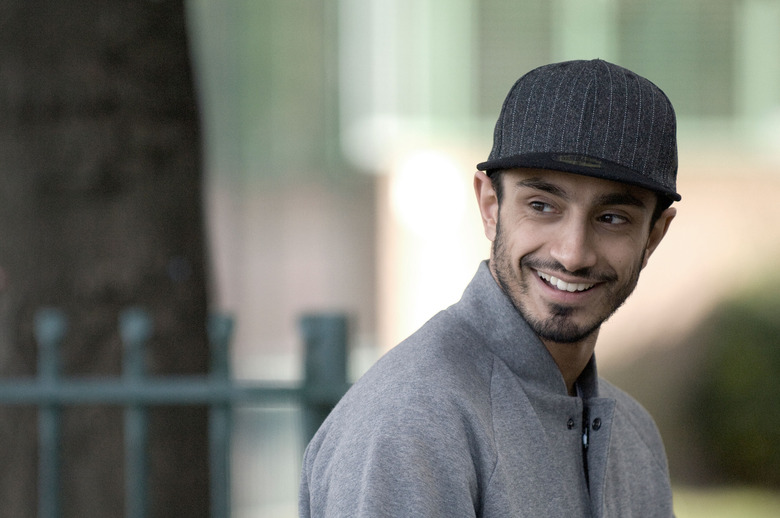 Nightcrawler breakout Riz Ahmed was nowhere to be seen in 2015, but he's going to have a hell of a 2016. The Star Wars: Rogue One actor has just booked a role in Bourne 5, which brings Matt Damon back as everyone's favorite hair-dyeing amnesiac spy. More details on the Bourne 5 Riz Ahmed casting after the jump. 
Variety reports that Ahmed has a "key role" in Bourne 5 as a CIA tech specialist. His casting comes several weeks into shooting, but the trade's sources say filmmakers always wanted Ahmed for the part, but ran into conflicts with his Star Wars: Rogue One schedule. Bourne 5 is currently filming in Budapest.
In addition to Damon, Bourne 5 sees Julia Stiles returning as Bourne's buddy Nicky. Scott Shepherd (Bridge of Spies) plays the deputy director of the CIA, and Tommy Lee Jones is another high-ranking CIA official. Vincent Cassel is the villain — described as "a mysterious man simply known as The Asset, industry code for assassin." Alicia Vikander and Ato Essandoh are also part of the cast.
Paul Greengrass is directing Bourne 5 (which was a condition of Damon's return to the franchise) from a script he co-wrote with Christopher Rouse. Greengrass will also direct with Damon, Frank Marshall, Greg Goodman, and Ben Smith, while Rouse and Henry Morrison serve as executive producers. Plot details are being kept under wraps, but Damon has been making noises like "austerity-riddled Europe" and "post-Snowden world."
Although Jake Gyllenhaal was the mesmerizing center of Nightcrawler, Ahmed also earned a lot of praise for his meaty role as Gyllenhaal's unfortunate assistant. His work in that film helped him book Star Wars: Rogue One. Fans of British comedy may also recognize him from the uproariously funny terrorism comedy Four Lions. Other notable entries on his resume include Mira Nair's The Reluctant Fundamentalist and Michael Winterbottom's Trishna.
Bourne 5 (which will almost certainly not be called Bourne 5) arrives July 29, 2016.