Paramount Sets Robert Zemeckis' WWII Movie Starring Brad Pitt And Marion Cotillard For Fall 2016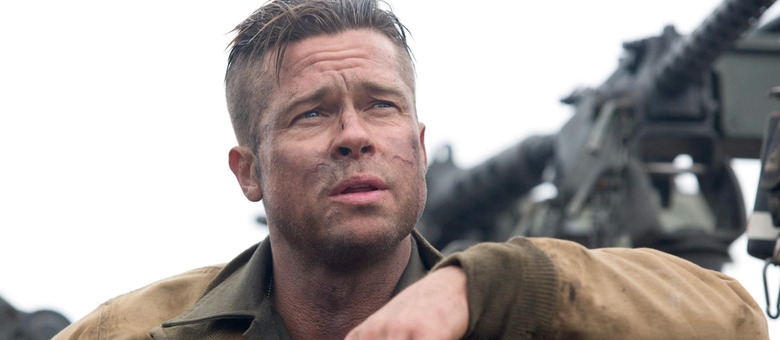 Robert Zemeckis is coming off of one of the rare bombs in his career. The Walk, which cost a reported $35 million, has made under $40 million worldwide. The director of Back to the Future, Forrest Gump, Cast Away, and Who Framed Roger Rabbit? hasn't made too many financial duds in his career, but The Walk is now amongst them. Zemeckis is quickly moving forward, though, as his next project, a WWII romantic thriller, begins principal photography soon for release in 2016.
Learn more about the project after the jump.
Paramount has announced the untitled WWII romance will come out on November 23, 2016. That's smack-dab in the middle of awards season, so the studio must be confident in the project. With Zemeckis and the rest of the talent involved, there's no reason why they shouldn't be. The film stars Brad Pitt (By the Sea) and Marion Cotillard (Macbeth). The actors play two assassins who fall for each other during a mission to kill a German official, because what's more romantic than trying to kill a German officer during WWII? The two get married, but their love fizzles when Pitt's character learns his wife is a double-agent and he's ordered to kill her.
Anyone else getting a Mr. & Mrs. Smith vibe from this plot synopsis? That's not a bad thing, considering how fun Doug Liman's movie about married assassins is, but this WWII film sounds eerily familiar... Tonally, though, I'm sure they'll be two completely beasts. The Second World War isn't exactly the right setting for the lightheartedness of Mr. & Mrs. Smith. Zemeckis' next film is written by Steven Knight (Locke), who generally writes very serious — and seriously good — films.
This isn't based on a true story, but an original story from Knight. Graham King (Hugo) developed the project at his GK Films, and he'll produce alongside Zemeckis and Steve Starkey (Flight). Knight is also an executive producer, as are Jack Rapke (Flight), Patrick McCormick (Black Mass) and Denis O'Sullivan (The Young Victoria).
A box-office bomb isn't going to slowdown Zemeckis. His last financial misfire, Beowulf, didn't land him in director's jail. He's too well-respected to ever have his career hit a complete roadblock. When a Zemeckis' film connects with moviegoers, it's an event. Thankfully, the water cooler director — which is how the filmmaker describes himself, hoping people will talk about his movies on Monday at work — is continuing to make dramas. It's a real shame more people didn't see The Walk, because after its troubled first act, it's a frequently moving and exhilarating experience.
The untitled WWII romantic thriller opens in theaters November 23, 2016.