'Bad Santa 2' Gives Itself The Gift Of 'Mean Girls' Director Mark Waters; Marcus And Thurman Merman To Return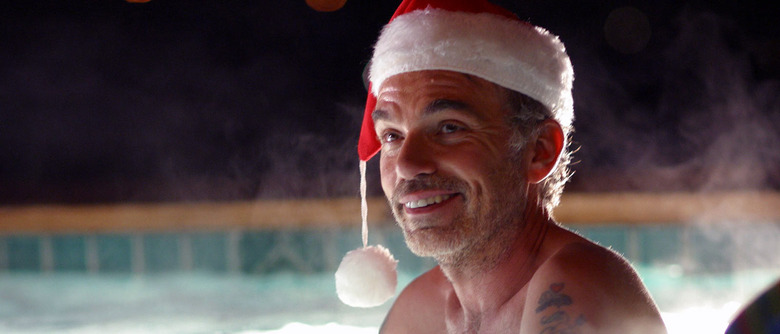 Much like a certain alcoholic department store Santa, Bad Santa 2 has struggled for a long time to get its act together. But at long last, things are starting to look up. Following last week's news that Billy Bob Thornton is officially set to return as Willie, the holiday comedy sequel has found itself a new director in Mark Waters (Mean Girls). Oh, and Tony Cox (Willie's partner) and Brett Kelly (the kid) are also coming back. More about the Bad Santa 2 director after the jump. 
THR reports on the new Bad Santa 2 director. Terry Zwigoff directed the original Bad Santa, released in 2003, but after the negative experience he had making it, it's no surprise that he isn't returning. Given that, Waters isn't a bad choice to replace him. He's got a taste for sharp comedy, as evidenced in films like Mean Girls and his more recent Vampire Academy. And he doesn't shy away from twisted material; his feature film debut was the pitch-black indie The House of Yes. His other credits include Mr. Popper's Penguins and Freaky Friday.Johnny Rosenthal, Doug Ellin, and Shauna Cross are credited with the script, which has changed hands many times over the past several years. For that matter, the film's also flirted with a few different directors including Ellin and Steve Pink. Glenn Ficarra and John Requa (Crazy, Stupid, Love., I Love You Phillip Morris) penned the first film.
Cox and Kelly have already closed their deals to return alongside Thornton. It remains to be seen which other actors might join them. I've got my fingers crossed for Lauren Graham, if she can take time out of her Gilmore Girls schedule. (Gilmore Girls and Bad Santa? It really is the mid-aughts again.) Given that Kelly looks like this now — that is, obviously much older — it seems obvious that Bad Santa 2 will pick up many years after the events of the first film.
Bad Santa 2 is being fast-tracked for a January shoot. No release date has been set, but I wouldn't be surprised to find this under the tree come holiday 2015.
Celebrate the Bad Santa news by reliving Willie and Marcus' relationship from the first film:
And remembering exactly how sad Thurman Merman was: