Cool Stuff: Joey Spiotto's Alien Next Door Book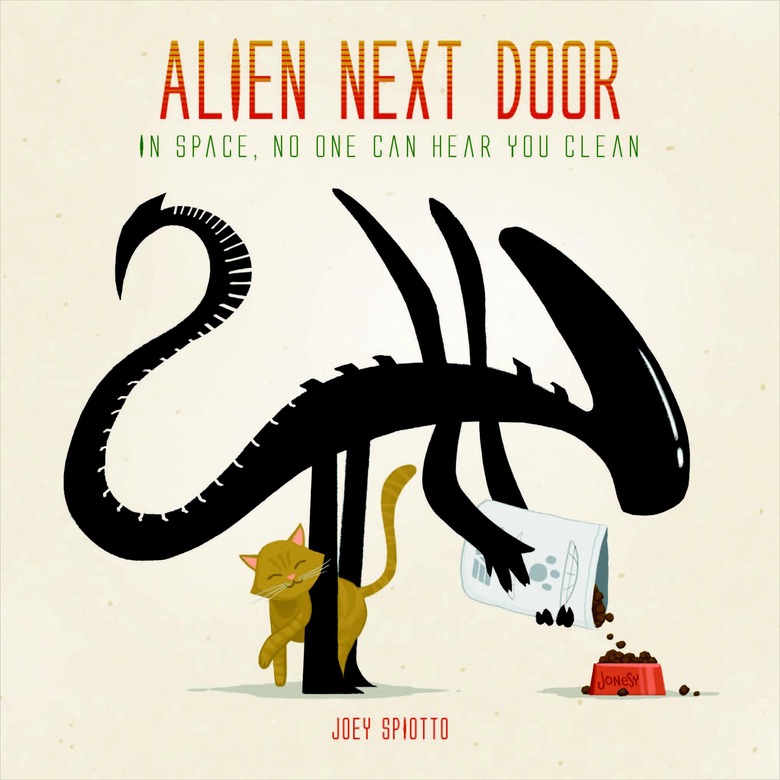 We may receive a commission on purchases made from links.
We've featured artist Joey Spiotto's work many times on the site over the past few years. You might recognize his little Golden Book parody covers or his fictional band Vinyl record cover art. Now Joey is coming out with a new book titled Alien Next Door from Titan Books and officially licensed by 20th Century Fox. The book imagines a new caring side to the legendary science fiction alien monster from the Alien movie franchise.
Alien Next Door is a cute, fun coffee table book which will surely make for a great gift or stocking stuffer for your favorite sci-fi geek this holiday season. Hit the jump to get a preview of some of the art in the Alien Next Door book and learn more about how it came about. The book is available now for around $11 online.
Exclusive Preview Images From Alien Next Door Book
Joey Spiotto is a graduate of Art Center College of Design in Pasadena, CA. He has previously worked in the film and video game industry on such projects as The Polar Express for Warner Bros. as well as The Sims and Dead Space video games for Electronic Arts. His artwork is regularly featured at Gallery 1988 in Hollywood and he is one of the top artists at Teefury.com. He lives just outside of Los Angeles, CA. Visit him online at www.jo3bot.com
Short Interview With Joey Spiotto
Question: You've been creating pop culture-infused record and book parody covers for years, so how did a real book come about?Joey Spiotto: A few months ago I was contacted about the project by Titan Books. They were familiar with my work through Gallery 1988 and felt I'd be a good fit for a new project they were starting to develop. They provided me with the basic premise of what would the Alien's life be like when he was living an everyday normal life on Earth. From there I came up with a list of a bunch of ideas and sort of just worked them into sketches. Titan Books and 20th Century Fox were very gracious with feedback and support for pretty much everything I'd come up with. They were very hands off in terms of what I wanted to do with the book and had hardly any notes or changes from my initial batch of sketches.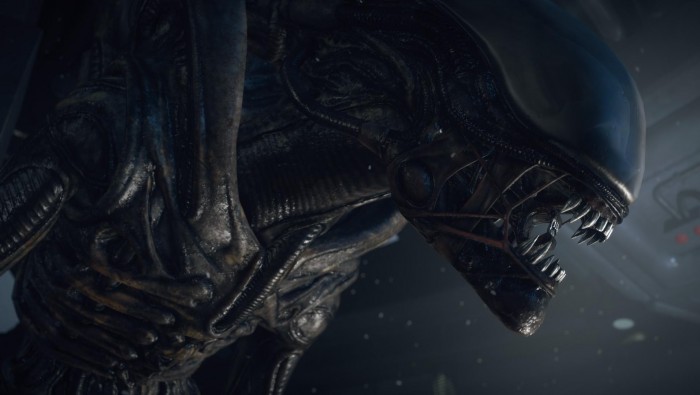 Are you a big fan of the Alien film series?Joey Spiotto: Oh, definitely. I wasn't yet born when the first film came out (I was born in 1980) and the second film came out when I was six years old. I remember my dad taking me to the theater to see Alien 3 when I was 12. That was actually my first introduction to the film series. I was aware of the first two movies but had no way to see them until the VHS copies were eventually released later, so I was able to go back and watch them. Even as a kid I could recognize the unique visual design that the movies presented. Until then, aliens had only ever looked like E.T. or the gray aliens with the big black eyes. The Xenomorph is just one of the most strikingly iconic film characters of all time, so getting a chance to play with that character in a playful style was a lot of fun and a huge honor for me.
Tell me about your favorite piece of art from this book..Joey Spiotto: I have a few favorite panels from the book. The cover is actually the first thing I drew for the book. It was a test image to see how everyone at Titan and Fox felt about the style I was going for. For whatever reason, the image of the Alien cosplaying as The Predator was an idea that made me laugh when I thought of it so... I'm kinda proud of that one.If this goes well can we expect to see more books in the future? Perhaps a collected edition of your book or vinyl covers?Joey Spiotto: Well, I would hope so. I've had a great response so far to the book, so who knows where the future will lead. I would love to have a chance to turn any of my Little Golden Book ideas into full books, but I think there may be some conflict of interest but maybe not. I constantly get e-mails from people who come across one of my Little Golden Book prints asking where they can buy the actual book. I hate to disappoint them and let them know that a full book doesn't exist and they're art prints. Maybe someday I won't have to disappoint them...Joey will be signing copies of the book this coming Saturday at Gallery 1988 East (7021 Melrose Ave, Los Angeles, CA). Gallery1988 is also hosting Joey's solo exhibition Storytime beginning this Friday night.