'Lego Batman' Adds Ralph Fiennes As Alfred Pennyworth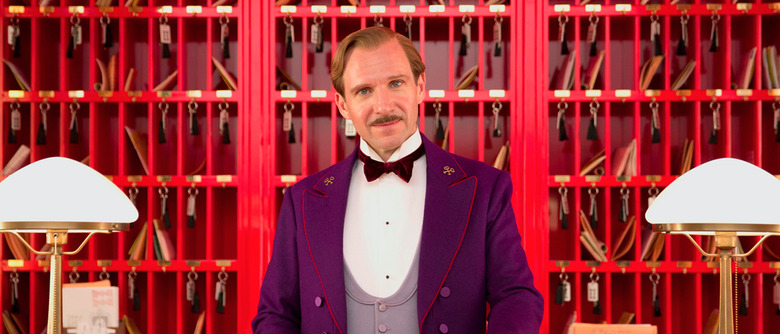 Hot off his turn as 007's boss in Spectre, Ralph Fiennes is getting ready to team up with another iconic badass. Or the tiny, plastic version of him, anyway. Fiennes has signed on to voice Alfred Pennyworth in the Lego Batman movie, joining Will Arnett as the Lego Caped Crusader. More on the Lego Batman Ralph Fiennes casting after the jump. 
THR broke the news. The Lego Batman movie, a spinoff of 2014's The Lego Movie, also stars Arnett's Arrested Development co-star Michael Cera as Batman's sidekick Robin and Daredevil actress Rosario Dawson as Batgirl. Zach Galifianakis is in talks to play the Joker, which seems like a hilarious and inspired choice.
Chris McKay, who served as animation supervisor on The Lego Movie, is directing the Lego Batman movie from a script by Seth Grahame-Smith (Dark Shadows). Phil Lord and Chris Miller, who helmed the first movie, will produce along with Dan Lin and Roy Lee.
First introduced in 1943 – just a few years after Batman himself – Alfred Pennyworth is Bruce Wayne's loyal butler and surrogate father figure. He's been portrayed numerous time in film, TV, and animation over the years, including most recently by Michael Caine in Christopher Nolan's Dark Knight trilogy and Sean Pertwee in the Gotham TV series. Jeremy Irons steps into the role next year in Batman v Superman: Dawn of Justice.
Plot details remain scarce, but Lord has said in general terms that the Lego Batman film will center on the question of whether Batman can truly be happy:
Batman is the ultimate in white people problems. He's like, 'oh, I'm so rich and handsome, women like me and I've got a Maclaren! Something about my parents!
It sounds like an intriguing spin on a character who has lately been defined by grimness and grittiness. The Lego version of Batman is, too — he spends his free time writing songs about "darkness" and having "no parents" — but the difference was that The Lego Movie poked gentle fun at his angst, rather than buying into it.
Fiennes has done a handful of voice roles over the years, in films like The Curse of the Were-Rabbit and The Prince of Egypt. He has another coming up next year in Laika's Kubo and the Two Strings. His recent live-action roles include the aforementioned Spectre, as well as A Bigger Splash and The Grand Budapest Hotel. He'll next be seen in the Coen brothers' Hail, Caesar!.
Warner Bros. has the Lego Batman movie out February 10, 2017.