Neil LaBute Making 'Van Helsing' As A TV Show For SyFy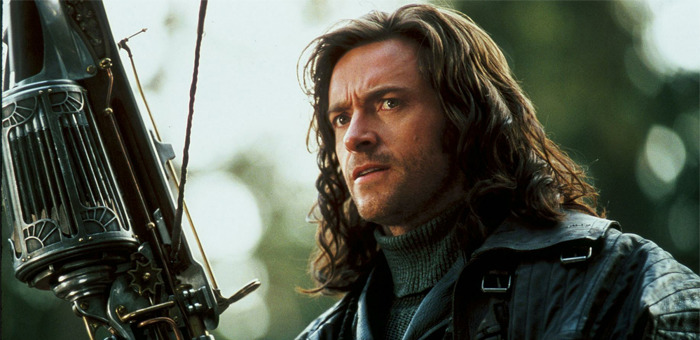 There have been two great depictions of Van Helsing on the big screen. Edward Van Sloan played him as a strong-willed doctor in 1931's Dracula. Then over 60 years later Sir Anthony Hopkins gave a completely different performance in Francis Ford Coppola's (Apocalypse Now) adaptation, as a wild, funny, and arguably crazy Van Helsing. When Universal attempted to turn the character into an action hero played by Hugh Jackman in 2004 with Stephen Sommer's CG-infested monster movie, the result was disastrous. Now, the character might return, except this time around on the small screen. Playwright, writer, and director Neil LaBute (In the Company of Men) is working on a Van Helsing show for Syfy.
Learn more about the TV series after the jump.
This won't be LaBute's first project for television. He recently wrote and directed all ten episodes of DirecTV's Billy & Billie. That series, which is about two step-siblings' romantic relationship, is what you expect from a Neil LaBute TV show: very talky and no shortage of awkwardness.
Van Helsing doesn't exactly scream "Neil LaBute!" but Syfy has just acquired the 13-episode, hourlong series from the showrunner, which stars a female Van Helsing. Five years in the future, Vanessa Helsing is resurrected, and she wakes up to a world overrun by vampires. Vanessa follows the footsteps of her ancestors, hunting down and killing vampires.
LaBute had this to say about the series (source Variety):
I am extremely excited to be working with Syfy and Nomadic Pictures to create a unique, character-driven action series that will move the traditional vampire tropes into bold and unexpected new territories. This is a wonderful chance for us to forge great stories and unforgettable characters and throw them into a world where the stakes — both dramatic and personal — are tremendously high. I couldn't be more thrilled to be working with Chad and Mike (Fargo) at Nomadic again and with Chris Regina at Syfy. The combination of all of us on this project together is going to be combustible. I hope we rip the doors off this genre week after week.
It won't be easy to rip the doors off this genre week after week, considering how many vampires we've seen over the past few years. If anyone can do it, though, maybe it's Neil LaBute. He's a unique storyteller, so perhaps he'll bring a fresh perspective to this genre. Then again, we could've said the same thing about his remake of The Wicker Man. But LaBute has been doing really good work lately. Billy & Billie showed his voice could successfully translate to TV.
Production will commence on Van Helsing this upcoming January in Vancouver. Syfy is aiming for a fall premiere.