Theme Park Bits: Star Wars Land, Harry Potter, Haunted Mansion, Disneyland FastPass+, Captain America And More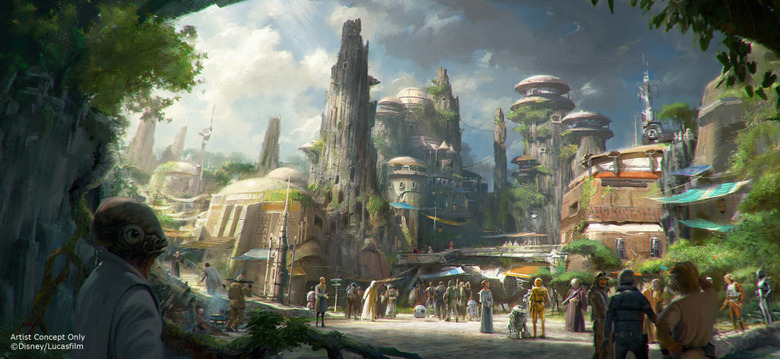 It's been a while since the last Theme Park Bits, and I have a lot of bits saved up to discuss, including the following:
Universal Studios Hollywood launches a virtual tour of The Wizarding World of Harry Potter.
FastPass+-style tests being conducted at Space Mountain in Disneyland.
Watch a multi-angle perspective video of Fast & Furious: Supercharged.
Captain America will be leaving Disneyland next week.
Star Wars Land and Toy Story Land permit maps reveal Disney Hollywood Studios changes.
Could Disney World's Star Wars Land open in time for Christmas 2018?
Marvel teases a new Haunted Mansion comic book series.
Disney World's Hollywood Studios will launch a Disney villain-only dinner event called Club Villain.
New details on Animal Kingdom's upcoming "Rivers of Light" show.
All that and more, in today's Theme Park Bits. Hit the jump to board the ride.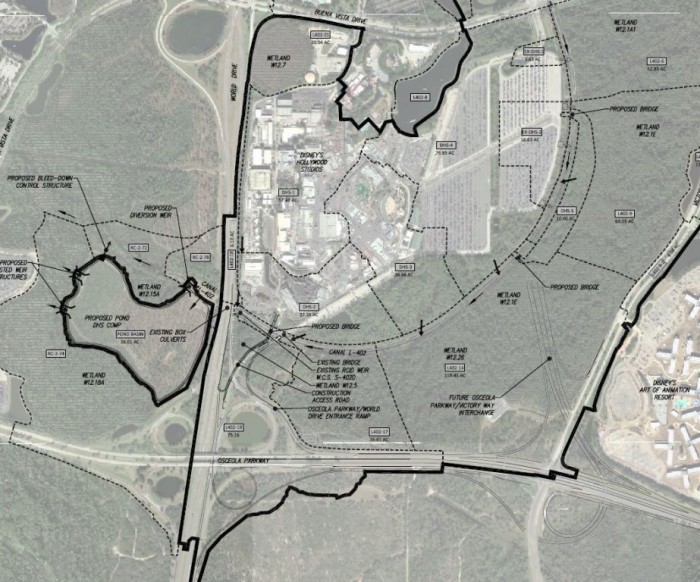 InsideTheMagic has uncovered permit maps for Star Wars Land and Toy Story Land which reveal how drastically Disney Hollywood Studios will change with the upcoming renovations and additions.
In this map we see an aerial view of Hollywood Studios with an overlay of notes and proposed additions. You can get a scale of just how much bigger the park will get and how Disney plans on handling the influx of visitors (and construction crews) with proposed bridges, parking and roads.
This is yet to be confirmed but the initial report claims that construction for the new areas will begin January 2016 and finish by October 2018. Does that mean that Star Wars Land could open as early as Holiday 2018? We don't know. That time frame seems a little fast for Disney, so I wouldn't count on it.
Coming soon. #disneykingdoms pic.twitter.com/n1fw5DwGCL

— Marvel Entertainment (@Marvel) October 31, 2015
In a tweet posted on Halloween, Marvel Comics teases a new Disney Kingdoms comic book, most likely based on the popular Disneyland attraction The Haunted Mansion. With the Disney Kingdoms line of comic books, Disney has been hoping to expand the mythologies behind the rides, possibly in hopes of helping fuel big-screen adaptations.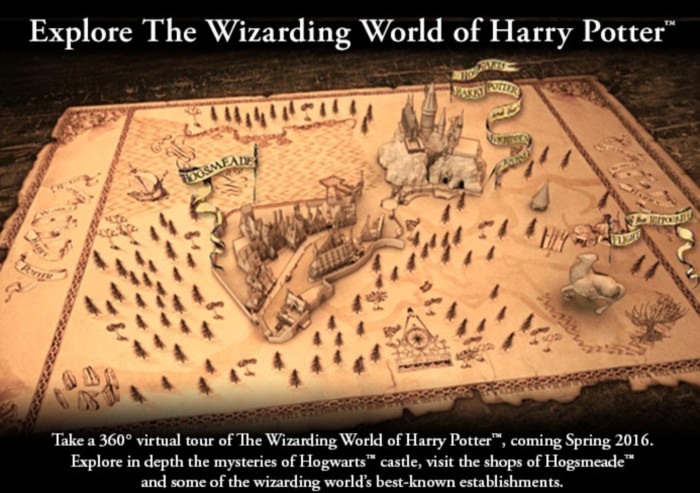 Universal Studios Hollywood's version of The Wizarding World of Harry Potter is set to launch next year and the park has launched a virtual tour of the new land online.
The virtual tour will take you through a parchment map rendering of the upcoming new land, including beloved establishments such as Zonko's Joke Shop, the Three Broomsticks, and Honeydukes sweet shop. Also: Harry Potter stars Daniel Radcliffe, Emma Watson, and Rupert Grint provide commentary on the virtual tour alongside Universal Parks creative president Mark Woodbury.
There isn't much in terms of new information as much of the new land is a re-implantation of concepts and attractions from the Universal Studios Orlando Resort version of the Wizarding Worlds.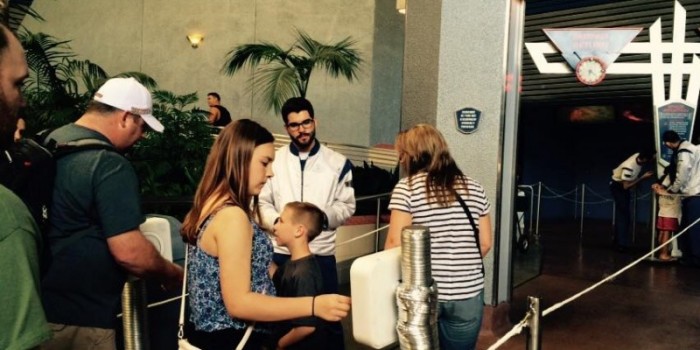 Since Magic Bands launched in Disney World Resort, there have been many rumors about the technology making its way to the West Coast Disneyland parks. In September we heard that Disney was originally planning to test FastPass+ implementation this summer, but that didn't happen.
Well, now it looks like testing has begun in Disneyland. Some park guests have tried out a new FastPass ticket which includes a barcode that gets scanned in the FastPass queue for Space Mountain. Inside The Magic first reported the test, and a Disneyland official reached out to elaborate on the testing:
According to the company representative, the test for now is just for Space Mountain, in which Disney is gauging the efficiency of using a barcode-based FastPass reader at the ride's entrance. If the test goes well, future paper FastPasses could have bar codes printed on them for quick scanning. The Disney representative could not offer any further comment on whether the test is related to any potential inclusion of MyMagic+, MagicBands, or FastPass+ at the Disneyland Resort, only to say that they are frequently testing new technologies to see what works in the parks.
Inside Universal has released a multi-angle perspective video of Fast & Furious: Supercharged, which is of course the new addition to the world famous Studio Tour at Universal Studios Hollywood. Watch it above.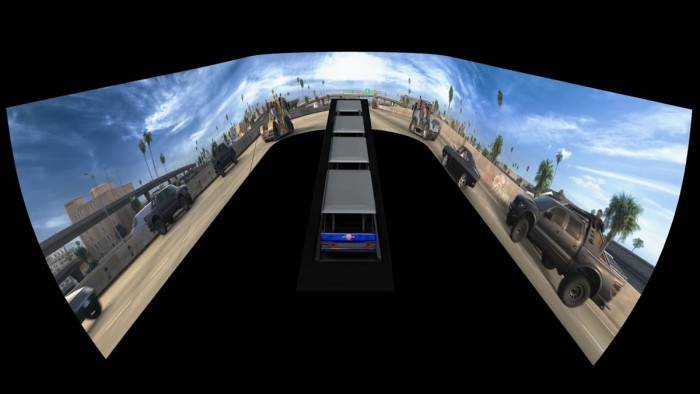 Speaking of Supercharged, FXGuide has an article on the making of the visual effects for the attraction.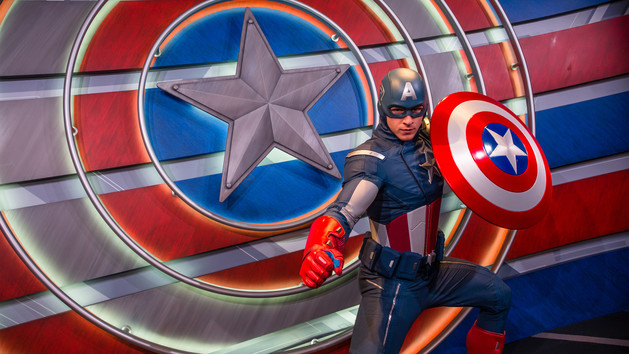 Last month we told you about the new Marvel Super Hero HQ coming to the former Innoventions building in Tomorrowland. We speculated that new meet-and-greets with Spider-Man could mean that we won't see Captain America return to the expo space, and it looks like we were right. MousePlanet confirms that Captain America will be leaving the park next week and also word that many of the mechanisms that made the building rotate were also removed during the renovation:
If fans of the First Avenger wish to see him before he goes, drop by the park by November 8. Although Iron Man had been expected to be appearing at Disneyland by now, reportedly the owners of Hong Kong Disneyland will be opening an Iron Man flight simulator attraction (similar to Star Tours) and demanded exclusive rights to have the costumed character at their park. The other thing you won't see at the Expo is the building moving. Sadly, during this current rehab, much of the mechanisms that made the building rotate were removed. And if you're curious why, check out that hot new book, "The People v. Disneyland: How Lawsuits & Lawyers Transformed the Magic"
It does seem like an odd decision to pull the Captain America meet-and-greet right before the release of Captain America: Civil War. It seems like that would have been the kind of cross-promotional marketing synergy that Disney typically aims for. I'm guessing its an issue of a lack of room, and Disney didn't want to get rid of the elaborate Iron Man and Thor facades.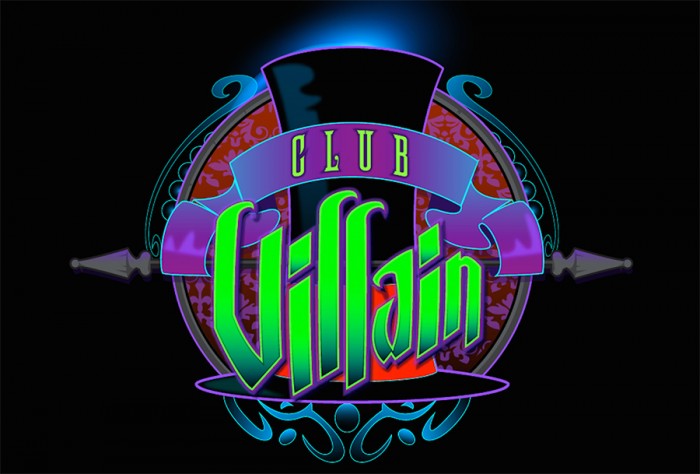 In another edition of Disney World gets more cool things that Disneyland doesn't, Disney World Resort's Disney's Hollywood Studios has announced Club Villain, a special ticketed event in Sunset Showcase adjacent to Rock 'n Roller Coaster which will feature "fabulous performances, delicious food, bewitching cocktails and enchanting encounters with some of the greatest Disney villains."
The first Club Villain will take place Jan. 16, with reservations opening today, when the mysterious Dr. Facilier is your host for the evening, welcoming guests and his friends from the "other side" to his parlor of mystical mishaps, with musical numbers and a wicked mix from his house DJ. Also stopping by to socialize are those divas of evil, Maleficent, Queen of Hearts, Cruella De Vil and the Evil Queen. Club Villain provides a spellbinding evening to enjoy fiendish concoctions from the Potions Bar, savor culinary delights from New Orleans and beyond, meet with the villains and dance the night away.
Club Villain will take place on select evenings and will cost $99 per person, tax and gratuity included. "Reservations are recommended and can be made up to 90 days in advance online or by calling 407-939-3463. A separate ticket for admission to Disney's Hollywood Studios is required."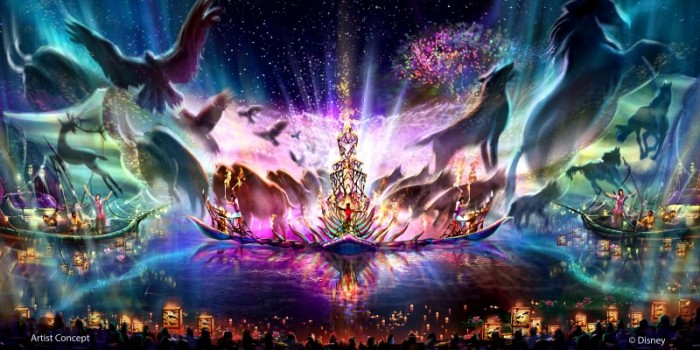 New details of the new "Rivers of Light" show coming to Disney World's Animal Kingdom have been revealed. The show, which will take place on Discovery River between Discovery Island and Expedition Everest in Animal Kingdom, will debut in 2016. Here is some new information:
The show will combine live music, floating lanterns, water screens, and animal imagery. The nighttime entertainment event, choreographed by Ulka Simone Mohanty, will begin with the arrival of two Shamans, which are two complimentary forces who come to Discovery River bringing gifts of light. With their assistants, also called Acolytes, the Shamans will set out from the shore in lantern vessels, while a dramatic dance of water and life takes place to summon animal spirits.
Disney Creative Entertainment is apparently seeking contemporary and Bollywood-style dancers for roles in this new show.