Jennifer Aniston May Figure Out 'What Alice Forgot'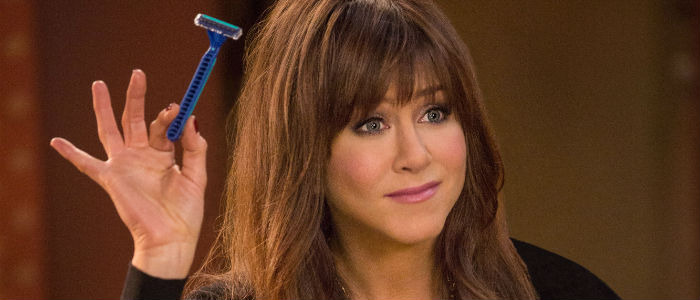 The last two really good movies Jennifer Aniston was in are The Break-Up and Friends With Money. Both films are almost ten years old. Since then, she's appeared in quite a few broad comedy hits, but few movies that show what she's fully capable of. Fortunately, we may see Jennifer Aniston in What Alice Forgot, a literary adaptation for which she is in talks to star.
Learn more about the project after the jump.
Over a year ago TriStar bought the rights to Liane Moriarty's book — no relationship to Sherlock Holmes' nemesis, Professor Moriarty — and set the project up for director David Frankel (The Devil Wears Prada).
Here's the official book synopsis:
Alice Love is twenty-nine, crazy about her husband, and pregnant with her first child.
So imagine Alice's surprise when she comes to on the floor of a gym (a gym! She HATES the gym) and is whisked off to the hospital where she discovers the honeymoon is truly over — she's getting divorced, she has three kids, and she's actually 39 years old. Alice must reconstruct the events of a lost decade, and find out whether it's possible to reconstruct her life at the same time. She has to figure out why her sister hardly talks to her, and how is it that she's become one of those super skinny moms with really expensive clothes. Ultimately, Alice must discover whether forgetting is a blessing or a curse, and whether it's possible to start over...
The tone is a major question mark with this project. This kind of movie could go either way: a big, broad summer comedy or a more character-driven dramedy. Aniston tends to thrive in the latter, so fingers crossed that's the movie they'll make. Deadline reports Frankel is no longer attached to direct, and that the Sony-based TriStar is now looking for a replacement. It does have a script from Shauna Cross, who wrote Drew Barrymore's directorial debut Whip It. That was a clever and sweet script, and a sensibility along those lines would suit this story as well.
Frankel and Aniston collaborated on Marley & Me, so it's a little odd he's no longer involved. Deadline doesn't say whether he departed over creative differences or scheduling, but he doesn't have any projects that we know of lined up. That's a shame, not because of the quality of Marley & Me, but because of the quality of his other films Hope Springs and The Devils Wear Prada. Based on the plot synopsis, Frankel would've been a good fit for this material.