6 Directors Who Should Make Universal Monsters Movies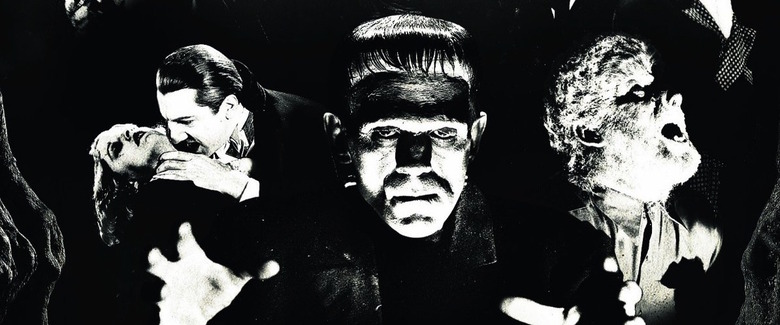 Universal has had a little trouble bringing their classic monsters back to life. Neither The Wolfman nor Dracula Untold made kids excited about the return of these icons. But Universal's current plan is to create a world similar to the Marvel Cinematic Universe, and if that happens, there's a few directors we'd like to see take a crack at these monsters.
Read more after the jump.
A year ago Donna Langley, the head of Universal, discussed the problems the studio has had making horror movies. Not many of them have been particularly good — which is part of the reason why they've failed to connect — but, to Langley, those missteps mean the Universe Monster franchise needs to go in a new, action-oriented direction.
We've tried over the years to make monster movies — unsuccessfully, actually. And we had an epiphany, which is that the horror genre has a ceiling; it's not global. There's a reason why monster characters are enduring, generation upon generation. So we took a good, hard look at it, and we settled upon an idea, which is to take it out of the horror genre, put it more in the action-adventure genre and make it present day, bringing these incredibly rich and complex characters into present day and reimagine them and reintroduce them to a contemporary audience.
Fans of the Universal classics weren't exactly ecstatic about this quote. These characters aren't action heroes, they're monsters — generally sad, conflicted souls. Making these remakes action movies goes against the spirit of characters. It's one thing to update these monsters, but if you want to make an action-adventure movie, why do it with these icons? Obviously for the name-recognition, but are modern audiences chomping at the bit to see Frankenstein and his bride kicking ass and taking names? If they were, maybe they would've seen I, Frankenstein. Good thing they didn't.
Alex Kurtzman, the director of the upcoming Mummy reboot, responded to the criticisms regarding the quote above from Langley.
Yeah, I think it's a fair response and it's actually not — I think there was some lost in translation quality to the way it was received, because I promise you there will be horror in these movies. It is our life goal to make a horror movie. The tricky part is actually how you combine horror with either adventure or suspense or action and be true to all the genres together. In some way, Mummy, dating all the way back to the Karloff movie, was the first to do that. It was the first to combine horror with — I wouldn't say action, but certainly a lot of suspense. So it's more about how you blend the different elements and stay true to each one, but there will definitely be horror in the monster movies... We will hopefully serve it up good and plenty.
We'll see if that's the case. Horror movies that cost over $100 million aren't getting made left and right, and Universal just had a horror pic (Crimson Peak) that cost half that and it didn't perform well at the box office. Maybe Kurtzman will find that balance of horror and adventure with The Mummy, though, and get this Universal Monsters franchise on the right track. If that film is success, these remakes will keep coming.
To celebrate Halloween last week, I spent my time wisely by revisiting the classic monster movies, and came up with some directors I wouldn't mind seeing direct some of Universal's planned remakes. Hit the next page to see my Universal Monsters directors wishlist.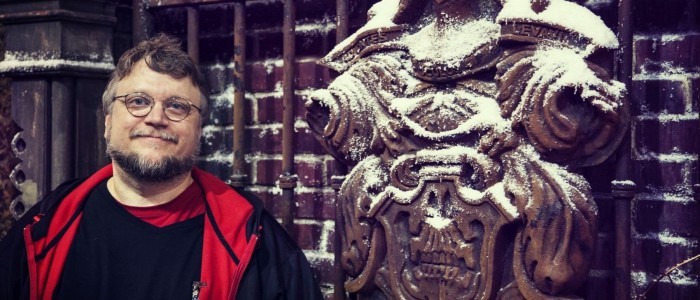 Frankenstein and/or Bride of Frankenstein 
Director: Guillermo del Toro
Del Toro has been dreaming of making his version of Frankenstein ever since he was a kid. For almost a decade now, he's been talking about the character to Universal. Del Toro has said he would want the film to star Benedict Cumberbatch, whom he originally cast in Crimson Peak, and Doug Jones (Hellboy II: The Golden Army). He doesn't want to make it a straight up horror movie, either.
I'm not doing Mary Shelly's "Frankenstein." I'm doing an adventure story that involves the creature. I cannot say much, but it's not the central creation story, I'm not worried about that. The fact is I've been dreaming of doing a 'Frankenstein' movie since I was a child. The one thing I can promise is, compared to Kenneth Branagh, I will not appear shirtless in the movie!
If anyone can stay true to the essence of the character while modernizing it, it's del Toro. The Crimson Peak director has also expressed interest in Bride of Frankenstein, but admits he's a little apprehensive about reimagining these characters.
If the director made Frankenstein and/or Bride of Frankenstein, he'd know how important it is that the Bride isn't a central character. Universal would probably want to make the Bride a lead, but she's only in the sequel for 10 minutes — which is why her reveal is so effective. After spending so much time alone, the monster finally meets someone like him, but she's repulsed by the creature. It's an incredible ending.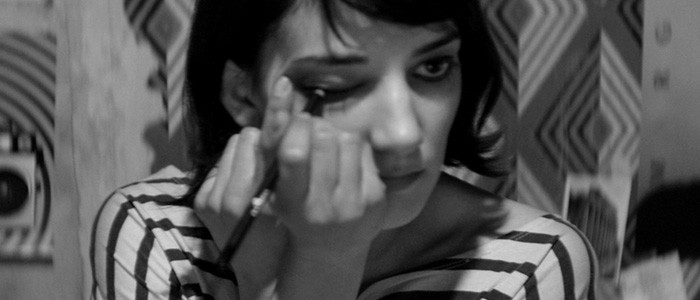 Creature from the Black Lagoon 
Director: Ana Lily Amirpour
Like most of Universal's most famous monster movies, this is a gorgeous picture. One of the greatest scenes from the classic Universal films is the shot of the creature swimming under Kay Lawrence (Julie Adams), marveling at her. My hope is that they'll preserve that odd beauty with the remake, and a director who could do it justice is Ana Lily Amirpour. Her directorial debut, A Girl Walks Home Alone at Night, is a beautiful, sweet romance with laughs and tension. If she ever became involved with a major franchise, the main fear is we'd see a compromised vision from Amirpour, but there's no reason why Creature from the Black Lagoon needs to be a big movie.
The original film is largely set in one location. How do you make an adventure movie with the creature, anyway? By having there be hundreds of creatures? That would strip the creature of his isolation. This won't be an easy movie to update, but if a director like Amirpour became involved, it'd be worth seeing. We'd also probably see a great female character from the director. Kay Lawrence is an outdated female protagonist; she's almost always in danger or following a man's lead. Amirpour could lend Kay Lawrence more of an internal life.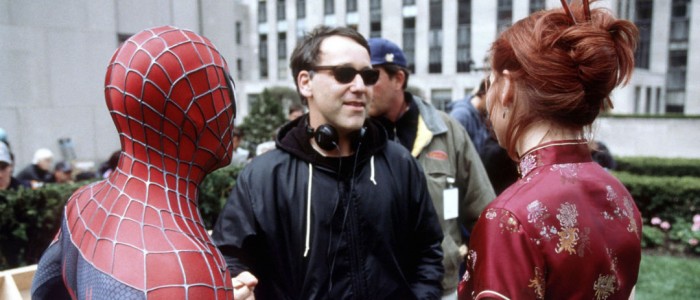 The Wolf Man 
Director: Sam Raimi
Raimi would probably be a better fit for Dracula, but after Dracula Untold, Universal will most likely stick with that as their launching pad for the new Universal Monster movies. Which is a shame, because Raimi could've brought a lot of sadness, humor, and style to the character. Since The Wolf Man remake failed at the box-office, the character is up for grabs. Raimi has expressed interest in making another horror movie, too. In fact, he started writing one recently. If anyone was born to make a classic monster movie, it's Sam Raimi. His last attempt at horror, Drag Me to Hell, showed he's still got it to work in this genre. The Wolf Man is less of a horror movie, more of a drama, and Raimi can do drama. The director could give audiences another tortured Lawrence Talbot and another terrifying Wolf Man.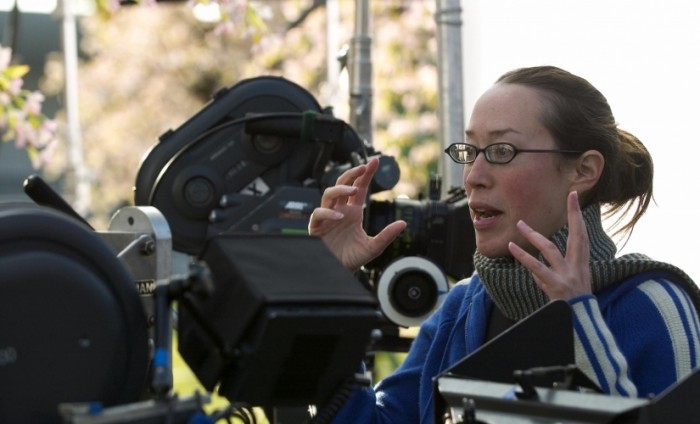 The Invisible Man
Director: Karyn Kusama 
This is a really, really darkly funny horror movie. What's interesting is, Karyn Kusama just made a movie that's very similar to another Universal horror classic. Her upcoming film, The Invitation, shares a lot in common with The Black Cat, a terrific two-hander with Bela Lugosi and Boris Karloff. Her film, like The Black Cat, has one main location and a character tortured by his past. There's a sadness and fun to The Invitation – a tonal balance The Invisible Man calls for. Audiences were mixed on Kusama's last horror-comedy, Jennifer's Body, but her latest film is an excellent dramatic horror movie. These monsters need directors that understand drama, not just set pieces.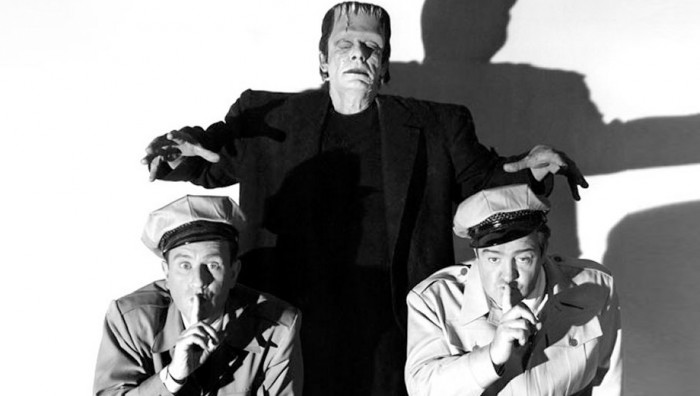 Abbot and Costello Meet Frankenstein
Director: Jonathan Levine
It's hard to imagine a modern spin on these films involving two comedians bickering and running around with monsters. Dracula Untold takes itself deadly seriously, and if Universal keeps making these movies dour affairs, then it's unlikely we'll see Jonah Hill and Channing Tatum or Seth Rogen and James Franco clash with Frankenstein or The Invisible Man. But if that ever did happen, Jonathan Levine is a suitable choice for the comedy. Not only does he have an excellent grasp on casting and humor, but he can make cinematic comedies. The Wackness, especially, has a great energy and style to it. Levine understands horror as well. All the Boys Love Mandy Lane is a fun, occasionally intense horror film. They'd never be able to match what Abbot and Costello had, but with Levine and two charming leads with an established chemistry, an update of this concept could be really entertaining.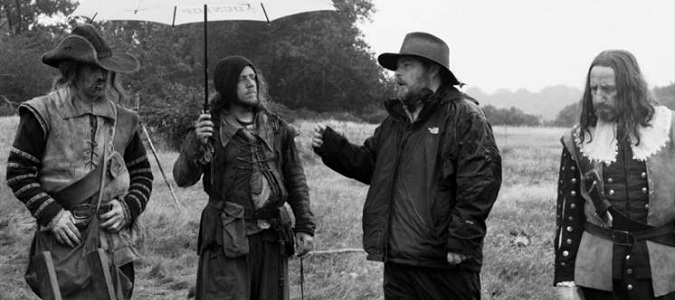 Van Helsing
Director: Ben Wheatley 
The most badass moment Van Helsing has ever had on the big screen doesn't involve him chopping off a head or battling a beast. It's when, threatened by Dracula in the original 1931 film, he defiantly steps forward and says, "I prefer to remain and protect those whom you would destroy." He's not defending himself with a gun or a sword in this moment — just a cross and his drive. A part of the character's strength is that no matter how outmatched he is, he won't be deterred. Van Helsing is strong in spirit, not so much in physical strength.
There have been rumblings of a Van Helsing reboot for years now, including a version starring Tom Cruise (Jack Reacher). If Universal's dream for these monsters comes to fruition, they'll probably bring this character back. A director that's proven himself capable of bringing smarts to horror is Ben Wheatley (Kill List). He's a diverse filmmaker who's capable of delivering comedy, action, and drama. The kind of director who can do it all is an ideal candidate for Van Helsing.