'South Of Hell' Trailer: Eli Roth Returns To Television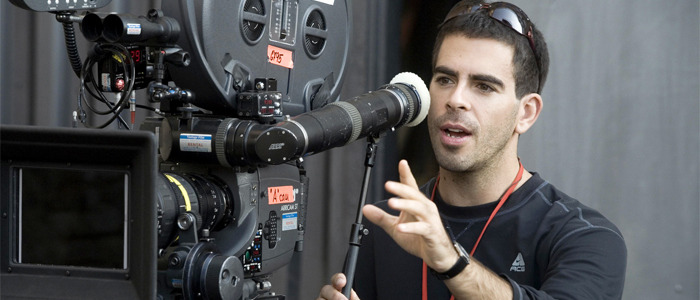 The last time Eli Roth worked in television was for Netflix's Hemlock Grove, which lasted for three seasons. The horror show wasn't one of the streaming service's critical darlings, and it didn't seem to be much of a hit with its customers either. Maybe his next effort will be better. Roth, partnering with Jason Blum (Paranormal Activity) and producer James Manos Jr. (Dexter), worked on another show premiering next month, South of Hell.
Watch the first South of Hell trailer after the jump.
The exorcism show is about a demon hunter (Mena Suvari) with a demon inside of her. Roth directed the pilot, while the other seven episodes are directed by names any horror (or comedy) fan should recognize. Ti West (The Innkeepers), Rachel Talalay (Tank Girl), Jennifer Lynch (Surveillance), Rachel Talalay (Tank Girl), and, of course, the director of National Lampoon's Christmas Vacation, Jeremiah Checkik, helmed episodes. Not a bad lineup.
Here's our first look at South of Hell:
Roth's recent output has been underwhelming. In the early 2000s, he made a name for himself with Cabin Fever and Hostel, but he's yet to make a movie that lives up to the promise he showed at the start of his career. Knock Knock has its moments and The Green Inferno has its fans, but neither left as much of an impression as his first two features. As for South of Hell, with Roth's involvement and those other directors, it should be worth checking out.
Here's the official plot synopsis:
Charleston, South Carolina is an elusive city with many faces and the perfect home for Maria Abascal (Mena Suvari, "Chicago Fire"), a stunning, 30-year-old demon-hunter-for-hire. Alongside her brother, David (Zachary Booth, "Keep the Lights On"), she is skilled and fearless in her pursuit of the demons that live in others. Like those that she hunts, Maria is divided within herself, struggling with her own demon, Abigail, who resides inside of her, feeding on the evil Maria exorcises from others. Maria and Abigail share a soul and a destiny, but as Maria desperately tries to overtake Abigail, she will discover how far Abigail will go to remain a part of her.
The cast also includes: Bill Irwin ("CSI") as Enos Abascal, Maria and David's father and cult leader; Drew Moerlein ("V/H/S") as Dusty, Maria's neighbor; Lamman Rucker ("Meet the Browns") as Rev. Elijah Bledsoe, a priest with a strong attraction to Maria; Paulina Singer ("How to Make It In America") as the Reverend's daughter, Grace; Lydia Hearst ("Cabin Fever: Patient Zero") as southern belle Charlotte Roberts; Slate Holmgren ("The Amazing Spider-Man 2") as the local drug dealer, Sweetmouth; and Lauren Velez ("Dexter") as Tetra, a spiritual informant.
South of Hell premieres on WE tv on November 27, 2015.