'Guardians Of The Galaxy Vol. 2' Casts 'Oldboy' Actress; Matthew McConaughey Passes On Villain Role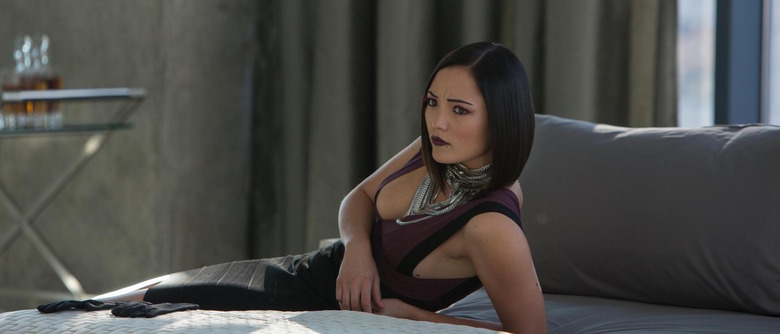 Guardians of the Galaxy Vol. 2 has had its core cast locked in for some time now, because they're all the same people from the first film: Chris Pratt as Star-Lord, Zoe Saldana as Gamora, Dave Bautista as Drax, Bradley Cooper as Rocket, and Vin Diesel as Groot. But now it's finally made its first new addition.
Relative unknown Pom Klementieff has just boarded Marvel's upcoming outer space adventure, to be directed once again by James Gunn. Read about the Guardians of the Galaxy Pom Klementieff news after the jump.
Update: Here's one more interesting detail from Variety: Apparently, Marvel wanted Matthew McConaughey to play the villain, but he opted to pass. Whom do you think he could have played?
THR broke news of the Guardians of the Galaxy Pom Klementieff casting. Her character has not been revealed, although THR describes it as a "key role." The trade additionally notes that Klementieff won the role after several chemistry reads, following Marvel's wide-ranging search for a specifically Asian actress. (Klementieff, according to Wikipedia, is half-Korean.)
Klementieff hails from France, and most of her film and TV credits, including Sleepless Night, are in her native country. In 2014 she made her English-language debut in Spike Lee's Oldboy remake, as the martial arts-trained bodyguard to Sharlto Copley's villainous character. Oldboy also starred Marvel actors Josh Brolin (Thanos), Samuel L. Jackson (Nick Fury), and Elizabeth Olsen (Scarlet Witch).
Besides Klementieff and the central quintet of ragtag misfits, Guardians of the Galaxy Vol. 2 is also expected to bring back Karen Gillan as Nebula, Michael Rooker as Yondu, and Benicio Del Toro as the Collector. Lee Pace will not be back as bad guy Ronan the Accuser.
Gunn is keeping the major plot details under wraps, but has said the sequel would be "a story about fathers," and dig deeper into supporting characters like Gamora and Yondu. He's also teased that it's a "more emotional" tale, to the extent that it made Chris Pratt cry.
Shooting on Guardians of the Galaxy Vol. 2 begins in 2016 for release on May 5, 2017.