Monopoly Getting Its Own Big-Screen Origin Story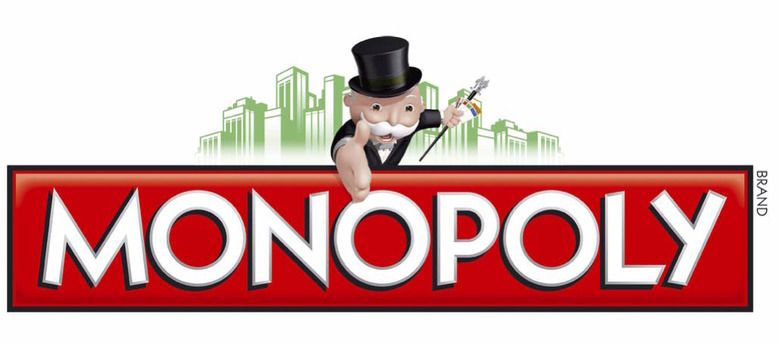 Hollywood loves toy movies and origin stories, so it was only a matter of time before someone had the genius idea to combine the two. Big Beach's Marc Turtletaub and Peter Saraf (Little Miss Sunshine) have put into development a movie about the origins of Monopoly, the smash hit board game that no one actually enjoys playing. (When's the last time you sat through a game that didn't end in exhaustion, tears, or a screaming match?)
This raises so many questions. Will this be a gritty origin story like Batman Begins, or a sympathetic retelling of Rich Uncle Pennybags' humble origins a la Maleficent? Will it spark a whole Marvel-style shared universe with spinoffs for the wheelbarrow and the top hat? Will some healthy competition spur that other long-gestating Monopoly movie into action, or will one of them buy out the other with a stack of fake money?
But the answer, actually, is none of the above. Learn all about the Monopoly origins movie after the jump. 
Deadline reports Turtletaub and Saraf will produce the Monopoly origins movie with Diane Nabatoff (Narc). Howard A. Rodman will write the script based on Mary Pilon's nonfiction book The Monopolists: Obsession, Fury, and the Scandal Behind the World's Favorite Board Game, about the invention of the game, and Ralph Anspach's memoir The Billion Dollar Monopoly Swindle. No director, stars, or studio has been set. Until then, we can only speculate that it'll look something like this:
All jokes aside, the history of Monopoly could actually make for a pretty interesting movie. True to the spirit of the game, it involves a lot of people getting screwed over by ruthless capitalists. The commonly accepted myth is that Charles Darrow invented Monopoly in the 1930s, saving himself and Parker Bros. from ruin. But the truth is that Monopoly was actually invented in 1903 by Elizabeth Magie, as teaching tool meant to demonstrate the dangers of monopolies.
Her original version, called The Landlord's Game, actually had two sets of rules — one in which individuals won by creating monopolies, and another in which everyone was rewarded when wealth was created. It was the former version that caught on, and years later Darrow encountered the game and sold it to Parker Bros. as his own creation. The company bought out her patent for The Landlord's Game for $500, while Darrow struck a deal for royalties and earned millions.
Magie's role in Monopoly's creation wasn't truly made public until the 1970s, when Anspach, an economics professor, invented his own game called Anti-Monopoly. His intention was to battle the harmful pro-monopolist lessons taught by the mainstream game. He wound up battling the Parker Bros. in court for over a decade, and over the course of research for his case uncovered the truth about Magie and Monopoly.
Just so we're clear, Big Beach's Monopoly origins movie is a completely separate project from the Monopoly movie brewing at Lionsgate, which envisioned as a family-friendly adventure. If that one seems to be along the lines of Battleship or Transformers, this one sounds more like The Social Network or Michael Keaton's upcoming McDonald's movie The Founder — the story of how a ubiquitous product came to be.