Netflix's 'Master Of None' Trailer: Aziz Ansari Navigates Life And Love In New York City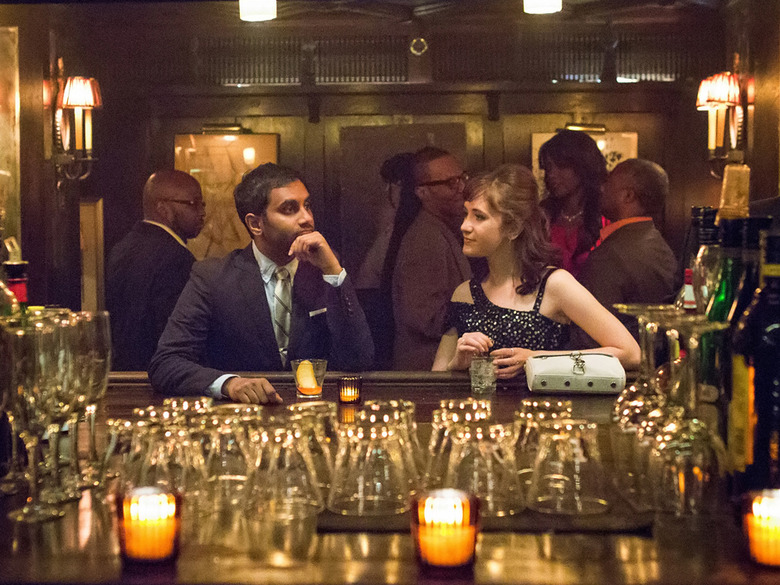 While we eagerly await the first full-length Jessica Jones trailer, Netflix has dropped the first promo for its other big November debut, Aziz Ansari's brand-new comedy series Master of None. And it looks every bit as intriguing, albeit for completely different reasons.
The show centers on a character not very unlike Ansari himself: Dev, a 30something actor trying to navigate love and career in New York City. Which may not be the most unique-sounding premise in the world, but Ansari brings his own unique perspective to things. Kelvin Yu, Lena Waithe, Eric Wareheim, Noël Wells, and H. Jon Benjamin also star. Watch the Master of None trailer after the jump. 
Netflix premiered the Master of None trailer on YouTube.
If you only know Ansari as brash Tom Haverford from Parks & Recreation, the Master of None trailer might come as a surprise. It's very funny, as we've come to expect from Ansari, but it's also a lot sweeter and more introspective than you might expect from the guy who (as Tom Haverford) gave us the immortal line "Love fades away, but things are forever."
In retrospect, though, we probably should've seen it coming. Modern love has always been one of Ansari's favorite topics, as best demonstrated by his recent book, Modern Love. And he's shown a deft understanding of thorny issues like racism and sexism. (Remember that time he explained feminism through Beyoncé?) All of that is on display in this trailer. Master of None looks less like Tom Haverford: The Sitcom than like Ansari's own version of Louie, another comedy series that veers more intimate and thoughtful than many serious dramas.
Master of None hasn't gotten a ton of advance buzz, but for what it's worth, THR seems to love it. "A surprisingly creative, funny and sweet breakout for Aziz Ansari as he creates his own series for Netflix and busts out of the character actor limitations of the past, delivering a real gem," they call it.
All ten episodes of Master of None arrive on Netflix November 6.