Rumor: Doug Liman Eyed For Channing Tatum's 'Gambit'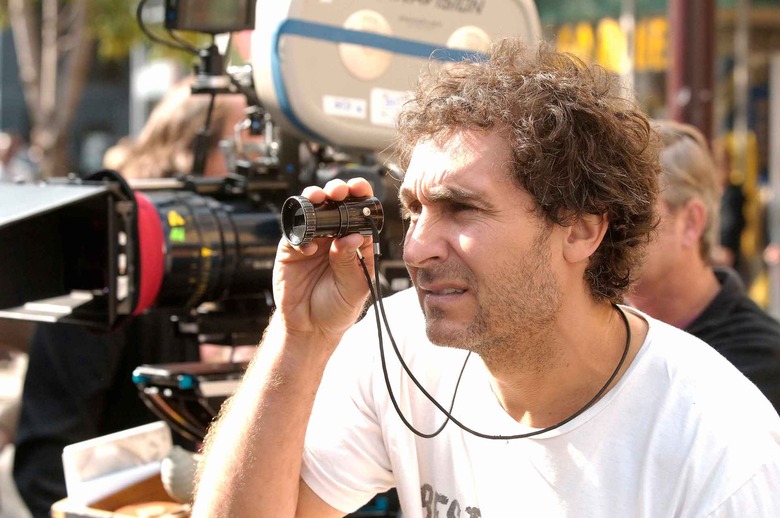 Having lost Rupert Wyatt to creative differences and/or scheduling conflicts last month, 20th Century Fox's X-Men spinoff Gambit has been on the hunt for a new director. And now, thankfully, it seems to be zeroing in on a good one.
Rumor has it Edge of Tomorrow and The Bourne Identity helmer Doug Liman is wanted for Gambit, which will star Channing Tatum as the eponymous superhero. More on the Gambit Doug Liman rumor after the jump.
The Gambit Doug Liman rumor originated with Deadline (where it was mentioned in passing) and was backed up by this tweet from TheWrap's Jeff Sneider.
True that Channing Tatum has been courting Doug Liman to direct GAMBIT. We'll see if he goes for it though...

— Jeff Sneider (@TheInSneider) October 18, 2015
That's not a lot to go on; as Sneider himself acknowledges, it's far from a done deal. Even so, it could be turn out to be good news for a project that could really use some. Liman last released Edge of Tomorrow, which cemented Emily Blunt's status as a go-to action heroine, and he has since re-teamed with Tom Cruise for the drug thriller Mena, out in 2017.
Gambit was on track to shoot this fall in New Orleans for release on October 7, 2016, but production was then pushed back to spring 2016. Then the project was thrown into disarray when Wyatt pulled out. Publicly, Wyatt blamed scheduling issues for the delay, but the word going around is that it was more about a disagreement between Wyatt and studio over his vision for the movie.
In any case, the end result is the same: Gambit is currently without a director, with just one year to go until its planned release date. (It's quite possible Fox will move it back at some point, but as of yet they've shown no interest in doing so.)
Tatum has long been set to star as Remy LeBeau a.k.a. Gambit, while Léa Seydoux is on board to play his love interest Bella Donna Boudreaux. Anna Paquin — who plays Rogue, Gambit's main squeeze in the comics — is not expected to appear.