Bradley Cooper May Play Man's Best Friend In 'A Dog's Purpose'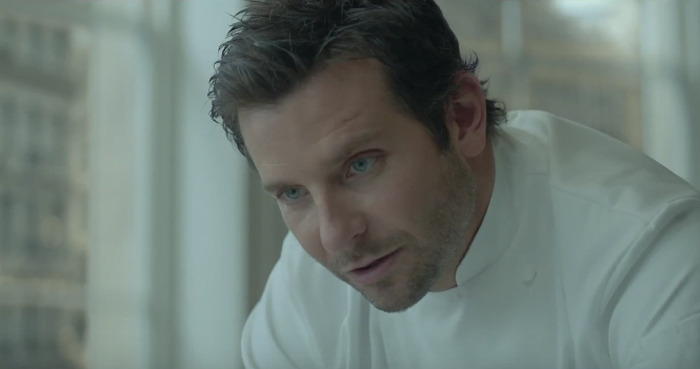 Bradley Cooper has convincingly portrayed a sniper, a coked-up FBI agent, a camp counselor, a talking raccoon with an anger problem, and, many times over his career, the generic wisecracking best friend in romantic comedies. If he can accomplish all of that, why couldn't he pull off playing a dog? Learn more about the Bradley Cooper talking dog movie, A Dog's Purpose, after the jump.
The Aloha and Burnt star is currently in negotiations to star in an adaptation of W. Bruce Cameron's book A Dog's Purpose, playing the dog. Lasse Hallström is directing. Sadly, Bradley Cooper probably won't wear a big dog suit or give a motion-capture performance, but instead will provide the inner-voice of the canine, Bailey. Technically, A Dog's Purpose is not a talking dog movie.
Here's the official plot synopsis for Cameron's book, which is the first in a trilogy:
This is the remarkable story of one endearing dog's search for his purpose over the course of several lives. More than just another charming dog story, 'A Dog's Purpose' touches on the universal quest for an answer to life's most basic question: Why are we here? Surprised to find himself reborn as a rambunctious golden-haired puppy after a tragically short life as a stray mutt, Bailey's search for his new life's meaning leads him into the loving arms of 8-year-old Ethan. During their countless adventures Bailey joyously discovers how to be a good dog. But this life as a beloved family pet is not the end of Bailey's journey. Reborn as a puppy yet again, Bailey wonders–will he ever find his purpose? Heartwarming, insightful, and often laugh-out-loud funny, 'A Dog's Purpose' is not only the emotional and hilarious story of a dog's many lives, but also a dog's-eye commentary on human relationships and the unbreakable bonds between man and man's best friend. This moving and beautifully crafted story teaches us that love never dies, that our true friends are always with us, and that every creature on earth is born with a purpose.
The plot synopsis, if the film is faithful to it, could make for a very cloying or an incredibly heartwarming story. Hallström's movies often walk that fine line, sometimes to great success, sometimes not. He got that tone right with Chocolat and The Cider House Rules. So far Hallstöm's A Dog's Purpose adaptation, which he's directing for DreamWorks, stars Dennis Quaid (At Any Price) and Britt Robertson (Tomorrowland). If Cooper, who showed he's a great voice actor with The Guardians of the Galaxy, joins the cast, his involvement would mean this is probably more than another talking dog movie, as he usually picks smart projects.
[Source: The Hollywood Reporter]