Rosario Dawson To Play Batgirl In 'LEGO Batman'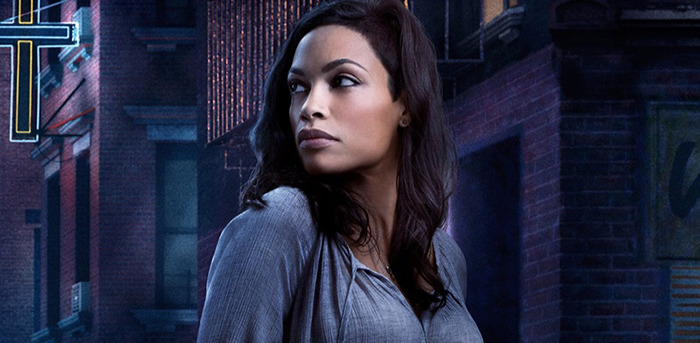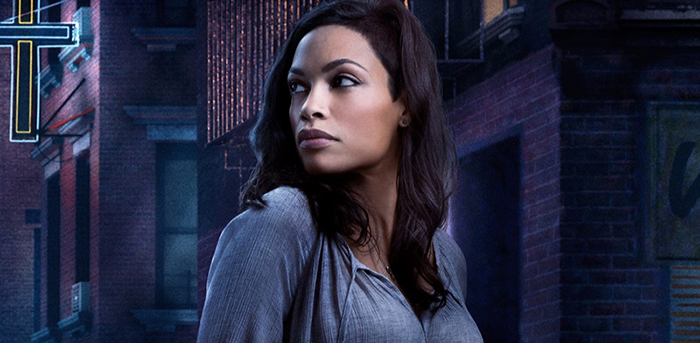 Rosario Dawson is jumping from one superpowered universe into another. The Daredevil actress is joining Warner Bros.' Lego Batman movie as Batgirl, opposite Michael Cera as Robin, Zach Galifianakis as the Joker, and of course Will Arnett as the Dark Knight himself. Read all about the Lego Batman Rosario Dawson casting after the jump. THR broke the news of the Lego Batman Rosario Dawson casting. Batgirl is Barbara Gordon, the daughter of Gotham City police commissioner Jim Gordon and a crime-fighting hero in her own right. The character has previously been portrayed by Yvonne Craig in the 1960s live-action Batman TV series and Alicia Silverstone in 1997's Batman & Robin.Chris McKay, who served as animation supervisor on The Lego Movie, is directing Lego Batman from a script by Seth Grahame-Smith. Lego Movie helmers Phil Lord and Chris Miller are producing along with Dan Lin and Roy Lee.
Specific plot details are being kept under wraps, but the filmmakers said the film would revolve around the question of whether Batman could ever truly be happy. "Batman is the ultimate in white people problems," said Lord earlier this year. "He's like, 'oh, I'm so rich and handsome, women like me and I've got a Maclaren! Something about my parents!"
That premise sounds like pretty rich material considering how strongly the recent iterations of Batman are defined by angst and tragedy. The genius of The Lego Movie was that it didn't contradict that impression so much as drag it into a different light, portraying him the way other normal people might see him – as a clueless, self-absorbed, overly serious billionaire who ultimately means well.
Dawson currently plays the key role of Claire Temple in Marvel's Netflix shows. She first popped up in Daredevil and is confirmed to return for both Jessica Jones and Luke Cage. However, she also has prior experience with the DC stable of superheroes. She voiced Wonder Woman in Justice League: Throne of Atlantis and Artemis in Wonder Woman, both direct-to-video animated features based on DC comics.
The Lego Batman movie arrives February 10, 2017.