Marvel Rumors: Creed Director Courted For 'Black Panther', 'Moon Knight' TV Series In The Works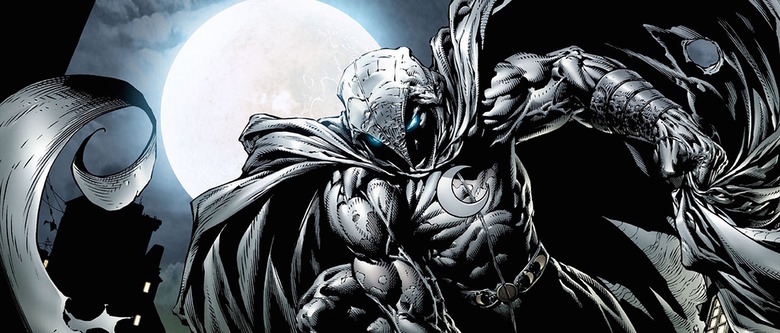 The Marvel rumor mill never stops churning. Two new reports purport to shed some light on the studio's future plans. One claims the studio is zeroing in on Creed/Fruitvale Station filmmaker Ryan Coogler for the Black Panther directing gig, while the other says a Moon Knight TV series is in the works from Marvel and Netflix. Keep that salt shaker handy, because you're going to need it.
Read the Black Panther director and Moon Knight TV series rumors after the jump. 
Both of these latest Marvel rumors come from Heroic Hollywood's Umberto Gonzalez. Let's start with Black Panther. While earlier reports indicated that Marvel wanted a completed script before going out to directors, his sources say otherwise; according to them, the studio is already courting Coogler as their top choice.
Previously, the studio wanted Selma director Ava DuVernay for the job, but she turned it down because "it really wasn't going to be an Ava DuVernay film." Then there was word F. Gary Gray could be in the running, but now we know he'll be tied up making Furious 8.
Coogler fits Marvel's usual director profile — he's a rising talent with lots of promise but not a ton of experience. (See also: recently hired Thor: Ragnarok director Taika Waititi). He made a splash with his 2013 debut feature Fruitvale Station and is now finishing up the Rocky spinoff Creed, which reunites him with Fruitvale star Michael B. Jordan.
Again, though, Coogler's potential involvement is just a rumor. What is confirmed is that the film opens February 16, 2018, with Chadwick Boseman in the lead role. Andy Serkis is also likely to return from Avengers: Age of Ultron as classic Black Panther villain Ulysses Klaue. Joe Robert Cole is nearing a deal to write the script.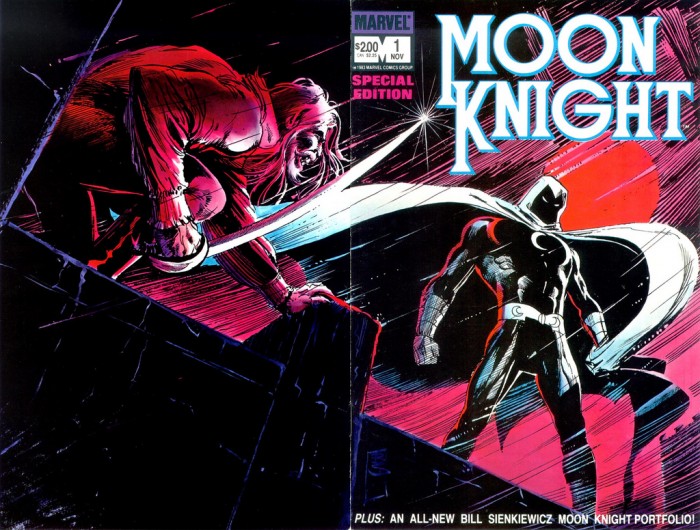 Moving on, Gonzalez dropped the Moon Knight TV series rumor during on appearance on the Collider Heroes Podcast. According to him, Marvel plans to introduce the character in one of the live-action series already planned for Netflix (i.e., Daredevil, Jessica Jones, Luke Cage, Iron Fist, and/or The Defenders) before spinning him off into his own show.
Rumors of a possible Moon Knight movie have been swirling for years, but so far nothing's come of them. If Marvel isn't quite sure how the character might be received as part of its Cinematic Universe, a sort of backdoor pilot on one of the other Netflix TV series could be a smart strategy. According to Gonzalez, the studio sees Moon Knight as "their version of Bruce Wayne," albeit a much (much much much) less famous one.
As we said at the top of this post, take all of these details with many large heaping tablespoons of salt. Marvel hasn't confirmed anything, and we'll let you know the moment they do. But let's indulge in speculation for a moment. Do you like the idea of a Moon Knight TV series? Would you want Coogler to direct Black Panther?