'Roadies' Season 1 Teaser Trailer: Cameron Crowe's First TV Show Debuts Next Summer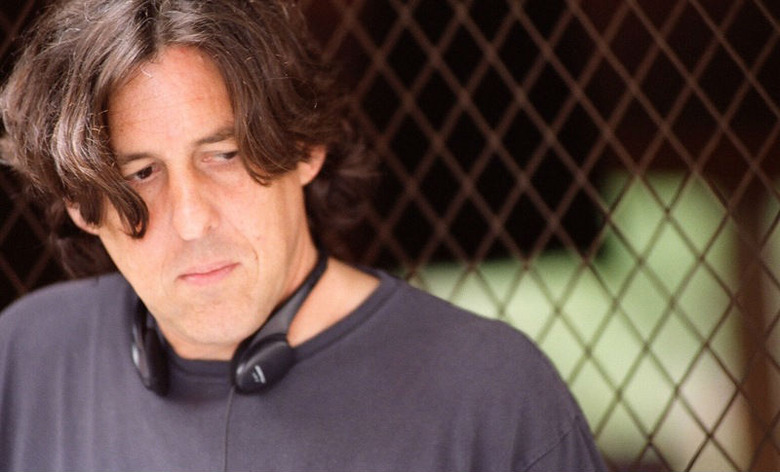 Fans of television, music, and Cameron Crowe (Almost Famous), we have some excellent news for you: Showtime has picked up Roadies. The project, which is about the lives of roadies, is Crowe's first ever television series. Roadies season 1 will premiere next summer. Learn more and watch the Roadies season 1 teaser trailer after the jump.
Last summer Showtime gave the greenlight to the pilot, written and directed by Crowe, produced by J.J. Abrams' Bad Robot and My So-Called Life creator Winnie Holzman. Over a year later, following some reshoots and recasting, the network has finally ordered 10 episodes for season one of Roadies.
In a press release, Crowe had this to say about his latest project:
I've long wanted to work with J.J. and Winnie, and coming together to tell these stories has been beyond a blast. Showtimes has a great track record with music-based projects, and they've been wonderful partners. The actors are all so passionate about music too, and the whole show has the feeling of stories and music shared between friends. We can't wait to bring it all to life in 2016.
Crowe and Showtime put together a very watchable cast with Luke Wilson (Enlightened), Carla Gugino (Watchmen), Imogen Poots (The Green Room), Rafe Spall (Life of Pi), and more. To celebrate the announcement, the writer/director released this cool little teaser on his site, The Uncool.
Crowe says to expect "10 stories about life, music, love and all points in between." Yep, this definitely sounds like a project from the writer and director of Jerry Maguire and Say Anything. Television should be a natural fit for Crowe, especially given subject matter. Almost Famous hinted at all kinds of stories that could be told in the world of music, because even the most minor of characters we met in that movie probably had their own unique story. Roadies isn't a period piece, based on this teaser, but it'll be interesting to see how touring nowadays compares to what we saw in the director's most acclaimed film.
Created by Crowe, Roadies is an insider's look at the reckless, romantic, funny and often poignant lives of a committed group of "roadies" who live for music and the de facto family they've formed along the way. The series chronicles the rock world through the eyes of music's unsung heroes and puts the spotlight on the backstage workers who put the show on the road while touring the United States for the successful arena-level group, The Staton-House Band. Kelly Curtis, Pearl Jam's manager and a regular collaborator with Crowe, is also on board as producer and music supervisor.
Roadies season 1 comes out next summer.