'Godzilla Vs. King Kong' Officially Set For 2020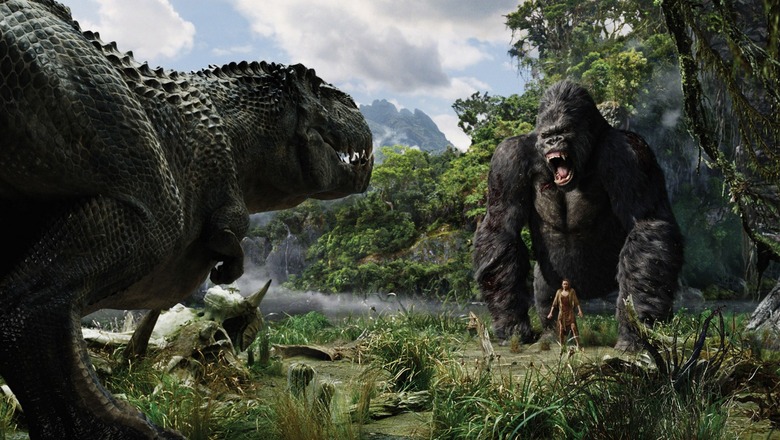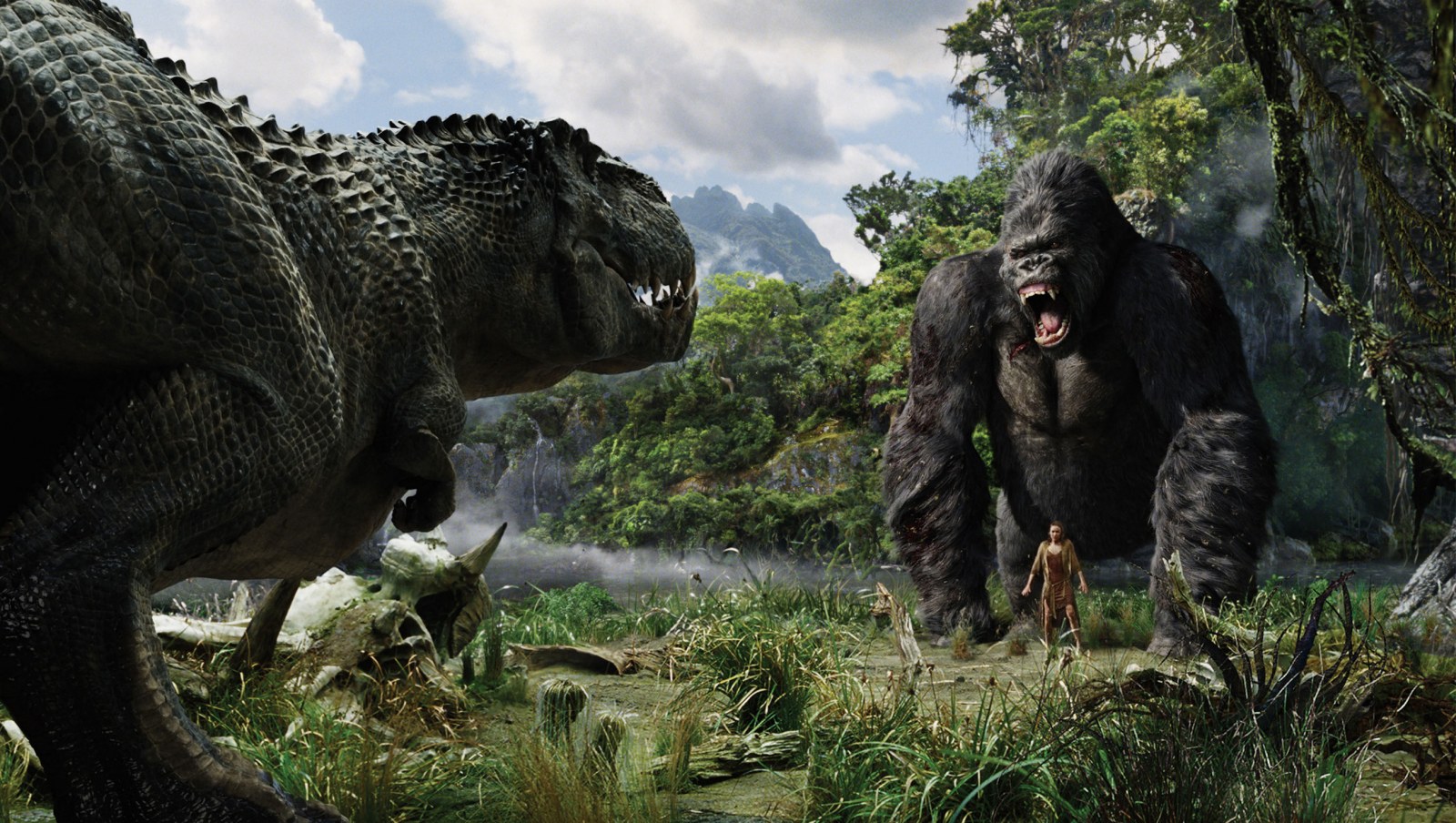 Several weeks ago we heard Legendary and Warner Bros. were planning to marry their Godzilla and King Kong franchises into a single shared universe, and now they've made it official. The studios have jointly announced that Godzilla vs. King Kong will open in 2020, following Kong: Skull Island in 2017 and Godzilla 2 in 2018. More on the Godzilla vs King Kong 2020 plans after the jump. 
The Godzilla vs King Kong 2020 news isn't really surprising. In September, Legendary moved Kong: Skull Island from Universal to Warner Bros., laying out the groundwork for a shared cinematic monster universe. At the time, word was Kong: Skull Island would kick off a three-film cycle culminating with a Godzilla vs King Kong movie, and that still seems to be the plan.
As previously announced, Kong: Skull Island will open March 10, 2017, and Godzilla 2 on June 8, 2018. Godzilla vs King Kong is slated for an as-yet-undetermined date in 2020. Although Godzilla and King Kong are currently the marquee stars of this shared universe, they won't be alone. Other creatures like Rodan, Mothra, and King Ghidorah are also expected to join in on the fun.
Shooting on Kong: Skull Island begins October 19, with Jordan Vogt-Roberts directing. Tom Hiddleston, Brie Larson, Samuel L. Jackson, John Goodman, Tian Jing, Corey Hawkins, Jason Mitchell, John Ortiz, Shea Whigham, and Toby Kebbell will star in the film about a team of explorers venturing into a mysterious and dangerous island.
Gareth Edwards will direct Godzilla 2 once he wraps up Star Wars: Rogue One. Max Borenstein wrote the script. The 2014 film Godzilla, directed by Edwards, is also part of this new cinematic monster shared universe. In fact, Project Monarch, which was introduced in that film, seems to be the connective tissue holding it all together.
The notion of King Kong and Godzilla sharing the screen is a fun one, even if the discrepancy in their sizes is kind of puzzling. But Universal has apparently figured out a way to make that work, and there have been hints that the beasts could eventually join forces — not unlike Batman and Superman in Warner Bros.' other big "shared universe" franchise.
On the other hand, do we really want another "shared universe" to keep track of? As we just saw with Avengers: Age of Ultron, the pressure to pay off past films and set up future ones can be a real detriment when you're trying to deliver a good individual film. Are you excited for Godzilla vs King Kong, or do you wish these beasts would stay in their separate corners?
Here's the full press release announcing Godzilla vs. King Kong.
Following Legendary's and Warner Bros. Pictures' 2014 success with the global reinvention of the Godzilla franchise, the companies have come together to create an epic, new shared cinematic franchise. All-powerful monsters become towering heroes for a new generation, revealing a mythology that brings together Godzilla and Legendary's King Kong in an ecosystem of other giant super-species, both classic and new. Monarch, the human organization that uncovered Godzilla in the 2014 film, will expand their mission across multiple releases.The announcement that the reinvention of monsters continues was made today by Legendary CEO, Thomas Tull, and Kevin Tsujihara, Chairman and CEO, Warner Bros. The initial trio of films are 2017's KONG: SKULL ISLAND; GODZILLA 2 in 2018; and then GODZILLA VS. KONG, arriving in theaters in 2020. While Legendary maintains its new home at Universal Pictures, the GODZILLA films remain in partnership with Warner Bros., who will now also distribute KONG as a part of this franchise. Production on KONG: SKULL ISLAND begins October 19th.Warner Bros. and Legendary released Godzilla in May 2014 with an agreement to release Godzilla 2 on June 8, 2018. Both films feature the human Monarch organization. Shortly following Legendary's pact with NBC Universal, Legendary acquired rights to additional classic characters from Toho's Godzilla universe, including Rodan, Mothra, and King Ghidorah. This paved the way for developing a franchise centered around Monarch and anchored by Godzilla, King Kong, and other famous creatures.When Legendary announced films centered on Godzilla and Kong, fans all over the world speculated these two characters might one day meet in the same film. Classic Toho monsters including King Ghidorah, Mothra, and Rodan, as announced at Comic-Con 2014, may also join the Legendary pantheon of giant monster mayhem going forward."Audiences really responded to Godzilla," stated Tull. "Today, I'm excited to reveal that film was only the beginning of an epic new entertainment universe. As a lifelong fan of these characters, I've always wanted to see the ultimate showdown, and today we're pleased to be announcing that and more.""Working with our partners at Legendary, we enjoyed tremendous creative and commercial success with `Godzilla,'" said Tsujihara. "It's great to be able to revisit these characters and help create a franchise with so many creative possibilities for filmmakers. Fans love these big, globally iconic films and it doesn't get any bigger than this."