Lucasfilm Promises Female 'Star Wars' Director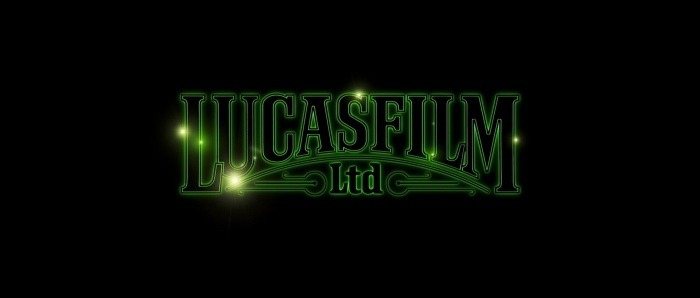 Directors J.J. Abrams (Star Trek), Rian Johnson (Looper), Phil Lord and Chris Miller (22 Jump Street), Colin Trevorrow (Jurassic World), and Gareth Edwards (Godzilla) are all white dudes. All very talented white dudes, mind you, but they're white dudes. This has caused a slight uproar amongst Star Wars fans, but Lucasfilm promises there will be a female Star Wars director. Read more after the jump.
We know two of the upcoming Star Wars films star women — Daisy Ridley (Mr Selfridge) and Felicity Jones (The Theory of Everything) — but, according to Lucasfilm President, Kathleen Kennedy, in an interview with Fortune, her story group also mostly consists of women.
Fifty percent of our executive team are women. Six out of eight of the people in my Story Group are women. I think it's making a huge difference in the kind of stories we're trying to tell.
Kennedy insists they want to hire a female Star Wars director, it's all about finding the right one.
It is going to happen. We are going to hire a woman who's going to direct a Star Wars movie. I have no doubt. On the other hand, I want to make sure we put someone in that position who's set up for success. It's not just a token job to look out and try to find a woman that we could put into a position of directing Star Wars... If we do want to bring a woman in to direct a Star Wars movie, we want to make sure that it's somebody who's passionate and really, really wants to do a Star Wars movie. We don't want to talk somebody into it.
So far all the Star Wars directors have experience making movies that cost more than $30 million – which most female filmmakers don't have the opportunity to make.
It is interesting because I have a huge number of men who call me constantly and tell me how much of a Star Wars fan they are and how much they want to get involved in anything to do with Star Wars. I don't have a lot of women who call and have those conversations with me.
Colin Trevorrow caused some controversy when he made a statement similar to this one from Kennedy — that a lot of female filmmakers in the industry don't have the desire to make movies that involve superheroes or lightsabers. That's probably true for some female filmmakers, just like it's true for some male directors, but a lot? Doubtful. No shortage of female filmmakers right now are probably dying to get their chance to play on a canvas as large as Star Wars.
It is great to hear we'll see a female Star Wars director at some point, but hopefully, that happens sooner than later.