The Top Rated Movies Of The Last 25 Years On IMDB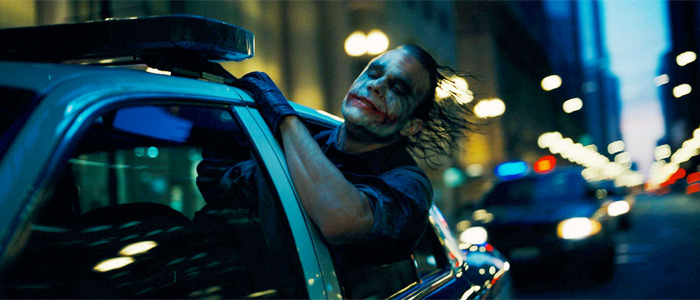 The Internet Movie Database is now 25 years old. When IMDB first began, it was a downloadable database software on the earliest version of the internet, but now it's much bigger than that. The Internet Movie Database has a quarter of a billion customers, and some of those users spend their time rating movies on the site. Find out what the top rated movies of the last 25 years are after the jump.
Can you guess which director dominates this list? Yep, you guessed it: Christopher Nolan. With the unsurprising exception of The Dark Knight Rises, even the somewhat divisive Interstellar made the list — beating out Gone Girl, Boyhood, Birdman, and Whiplash for the no. 1 spot of 2014. IMDB also has a lot of love for actor Leonardo DiCaprio (Shutter Island), also known as the producer of Red Riding Hood and Orphan. Neither of those titles made the list.
Col Needham, the founder of IMDb, told Vanity Fair the list doesn't surprise him:
To be absolutely honest the common thread is they're all great movies. This is a great list. It reflects the votes of 250 million IMDb customers who are spread throughout the world.
After the year 2000, very few dramas make the list. The drama that wins the top spot for 2007 isn't exactly a shock, but considering what a fantastic year for movies that was, it's a tad puzzling.
2014: Interstellar
2013: The Wolf of Wall Street
2012: Django Unchained
2011: Intouchables
2010: Inception
2009: Inglourious Basterds
2008: The Dark Knight
2007: Into the Wild
2006: The Departed
2005: Batman Begins
2004: Eternal Sunshine of the Spotless Mind
2003: The Lord of the Rings: The Return of the King
2002: The Lord of the Rings: The Two Towers
2001: The Lord of the Rings: The Fellowship of the Ring
2000: Memento
1999: Fight Club
1998: Saving Private Ryan
1997: Life Is Beautiful
1996: Fargo
1995: Se7en
1994: The Shawshank Redemption
1993: Schindler's List
1992: Reservoir Dogs
1991: The Silence of the Lambs
1990: Goodfellas
I didn't want to spoil what the 2007 pick was, but really? Sean Penn's Into the Wild? It's a very good movie, but is it more popular and respected than There Will Be Blood, No Country for Old Men, Zodiac, Ratatouille, The Bourne Ultimatum, The Diving Bell and the Butterfly, Michael Clayton, and Gone Baby Gone? Apparently on IMDB, it is. You could also make a case for The Assassination of Jesse James by the Coward Robert Ford and I'm Not There being the best movies of that year, but neither of those are hugely popular titles.
The rest of the list is kind of what we expected. Christopher Nolan's best film, The Prestige, didn't make the top 25, but it lost the 2006 spot to The Departed. No real surprise there.