Jennifer Lawrence Drops Richard Linklater's 'Rosie Project', Eyes Darren Aronofsky Film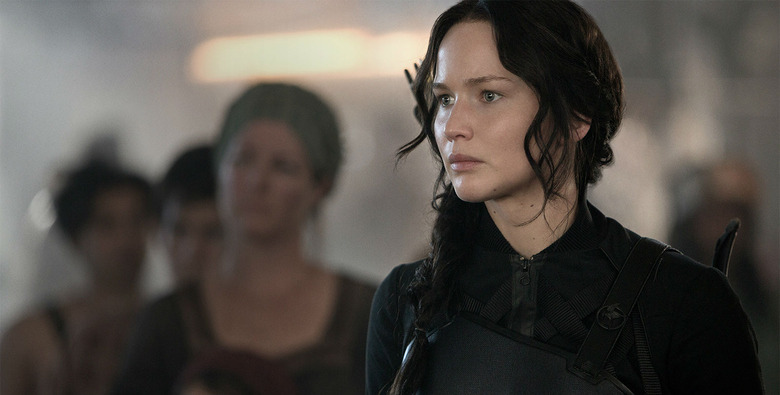 Lots of big directors want to work with Jennifer Lawrence, and who could blame them? She's a star as beloved by critics as she is by fans, who attracts blockbuster grosses as well as Oscar buzz. But there's still only one of her to go around, and that means she can't take every promising gig thrown her way.
As such, Lawrence has just dropped out of The Rosie Project, to be directed by Richard Linklater. But on the bright side, she's just picked up an untitled film by Darren Aronofsky. Get (a very few) more details on the Jennifer Lawrence Darren Aronofsky movie after the jump. 
THR reported on Lawrence's exit from The Rosie Project. Scripted by Scott Neustadter and Michael Weber (The Fault in Our Stars) and based on the book by Graeme Simsion, the romantic dramedy was to star Lawrence as the unlikely love interest of a scientist who takes an evidence-based approach to dating.
Phil Lord and Chris Miller were courted to direct at one point, but when the two decided to set out instead for a galaxy far, far away, Linklater climbed aboard instead. The studio still considers The Rosie Project a priority, and hopes to recast Lawrence's former role soon.
Meanwhile, Variety says Lawrence is currently in talks to star in Aronofsky's untitled indie project. Details are very scarce — we don't even know what genre the film is, let alone what it's about or whom Lawrence will play — but the film is coming together quick with a spring start date in mind.
Aronofsky was recently circling an Evel Knievel biopic at Sony starring Channing Tatum, but has since moved on. He was also working on a script for New Regency about a boy whose drawings come to life, but that project fell apart over budget issues. So instead, he got to working on this mysterious untitled script with the plan to make it his next directorial effort.
Lawrence's Hunger Games franchise comes to an end this fall with Mockingjay – Part 2, and she's likely done playing Mystique after next spring's X-Men: Apocalypse. But she shouldn't have any trouble moving on. She's already wrapped David O. Russell's Joy, out in December, and is attached to star in Steven Spielberg's It's What I Do. Currently, she is shooting Passengers with Chris Pratt.