This Week In Trailers: Paradise Is There, Hot Sugar's Cold World, Taxi Tehran, México Bárbaro, Misunderstood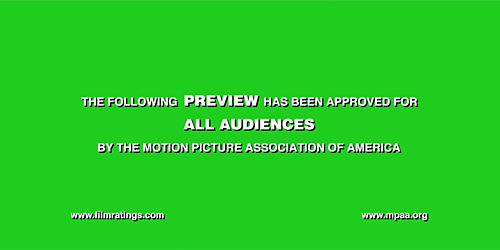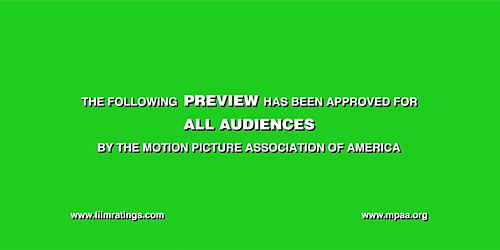 Trailers are an under-appreciated art form insofar that many times they're seen as vehicles for showing footage, explaining films away, or showing their hand about what moviegoers can expect. Foreign, domestic, independent, big budget: What better way to hone your skills as a thoughtful moviegoer than by deconstructing these little pieces of advertising? This week we run a spectacular horror gauntlet with an anthology directed by eight NSFW Mexican filmmakers, get thrown back to the 80's for a little infidelity and a coming of age story, get back in touch with a remarkable album by Natalie Merchant, try and make sense of sound, and get to know the softer side of Iran.Paradise Is There Trailer
This is, without question and not a drip of irony, one of my favorite albums.
Back in 1993 when I saw Natalie Merchant in one of her last performances with 10,000 Maniacs it was rumored that this was it for her and the band that created some seminal albums (In My Tribe still crushes and should be downloaded by anyone who doesn't already have it in heavy rotation). Fast forward a scant couple years and, in 1995, she put out Tigerlily. Her voice and vision was as clear then as it is now.
This trailer bugs me.
Merchant, who is also director on this project, is stone cold serious as she reminisces about Tigerlily. But as she talks, and is completely earnest about her feelings towards her experience making this record, it comes off a little blowhard-y. I try to see through those little moments that are mixed in with footage of her reimagining those recordings but it's a tough slog. I feel like Ack Ack from One Crazy Summer when Booger was a stand-in for a hoop and I'm looking for every reason to shift the rim as best I can. While I think this trailer makes a great case as to why she would want to come back to these recordings it's clear that this documentary would be best consumed only by die-hards who remember this as a disc worth coming back to, 20 years later.
Hot Sugar's Cold World Trailer
What do you make of a trailer that has Neil deGrasse Tyson inserted into it, talking about the mechanics of sound? I have no idea, either, but I am entranced.
Director Adam Bhala Lough is going to, hopefully, take us down the same sonic rabbit hole as the Wikisinger did when this video shows you what location and proximity does to a song recorded in 15 different locations. I haven't ever heard of Hot Sugar's music but what this trailer does is effectively remove the discography of this artist and simply focuses on the creation of that art in a very specific way. It's so well edited that by the time you work through what this documentary could be about, it's over and the only proper response is to wonder where and when you can see the rest. I wish I could parse why this is so interesting, just watching a guy record sound, but as you listen to our subject talk about what a snippet of sound can do and the kinds of meaning wrapped up in those little pieces of audio it's hard not to feel a connection between this musician and his music.
Taxi Tehran TrailerJafar Panahi's 2011 ode to Iranian house arrest, This Is Not a Film, was an exercise in artistic rebellion.
This trailer looks to be a little of the same, wonderfully, as Jafar uses a car as an ersatz soundstage. Not since I saw Jafar's Not a Film have I come in contact with a glimpse of Iranian life not reported through the lens of strife, nuclear deals or negativity. This trailer turns those things upside down in effort to try and contextualize modern Iranian life through these tiny moments that are peppered with humor and strangeness. What helps here is the critical pull quotes that take an otherwise unidentifiable Jafar to the rest of the world and give it a stamp of approval that hopefully gets more people to get their eyes on this yarn.
Misunderstood Trailer
How do you follow up a directorial clunker? If you're Asia Argento, you regroup, wait 11 years, and then come roaring back with a critical hit. This trailer is stuffed with a blend of cinematic flourishes and stark action that offers up no context. Sure, we have a girl trying to work through a life that is filled with bad behavior, hers and her parents, and even more bad decisions but this a glorious visual mosaic that tempts you with its wares, however indecipherable its plot might be. Count me in.
México Bárbaro Red Band Trailer (NSFW)
'Tis the season, muchachos.
Since this is really a horror anthology put together by eight Mexican filmmakers there is no room for context. And, you know what, who cares? This is exactly what I demand out of my modern horror. Forget the glossy, high-def, splatterfests that end up being more dependant on seeing everything rather than ratcheting up the scare factor, this looks like the kind of real deal jolt we all could use right about now. A little bit of CG splatter, a little bit of completely inappropriate nudity for nudity's sake, and a whole lot of viscera. This, gloriously, makes zero sense to be but I'll be there with my wallet ready when it comes available.
Nota bene: If you have any suggestions of trailers to possibly be included in this column, even have a trailer of your own to pitch, please let me know by sending me a note at Christopher_Stipp@yahoo.com or look me up via Twitter at @Stipp
In case you missed them, here are the other trailers we covered at /Film this week: