'Ready Player One' Director Steven Spielberg May Leave Out The References To His Own '80s Films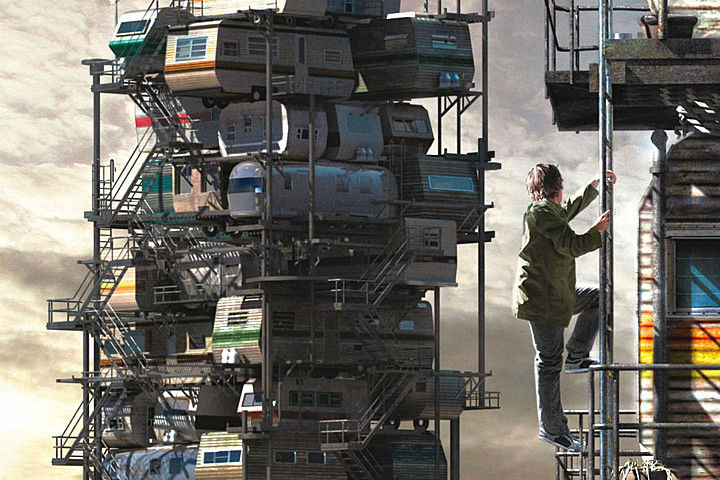 Ernest Cline's novel Ready Player One is a love letter to 1980s pop culture, from Atari video games to the films of Steven Spielberg. So when Spielberg himself signed on to direct the movie, it seemed perfectly fitting and also kind of weird. How would Spielberg handle a story so heavily influenced by his own films?
Well, according to Spielberg, possibly by leaving out those references altogether. Read the filmmaker's comments on the Ready Player One Spielberg movie references after the jump. 
Set in the year 2044, Ready Player One follows a teenage gamer on a quest to find an Easter egg hidden inside a virtual reality universe called OASIS. The stakes are high; whoever wins stands to inherit the entire OASIS fortune. But our hero Wade Watts has a leg up: like the OASIS creator who designed the puzzle, he's obsessed with '80s pop culture.
Spielberg references abound in the movie, with nods to Indiana Jones, The Goonies, Back to the Future, and more. (You can get a full rundown here.) Speaking to USA Today, Spielberg acknowledged it was "very trippy" to be an influence on himself. But, he added, "I'm not making this movie to remind people of my '80s movies. I may leave most of them out!"
Instead, Spielberg said, he was intrigued by Ready Player One because it felt like "a crystal ball into exactly what is going to be happening not in 30 or 40 years but in between five and ten years from now, where a virtual world becomes almost like a drug of choice and where we are spending more time in a nonorganic space than we are breathing and eating and interacting in real life."
He continued, "This movie is going to show why it's interesting not living in the real world but what we're missing by not." But don't worry — Ready Player One won't just be stern lectures about The Way We Live Today. Spielberg added, "It's a cautionary tale but it's also a big rockin' adventure movie, too."
Ready Player One starts shooting next summer for release on December 15, 2017. Olivia Cooke is set to star. Will you be disappointed if Steven Spielberg cuts the Steven Spielberg references?