A New Wes Anderson Stop-Motion Movie Is On The Way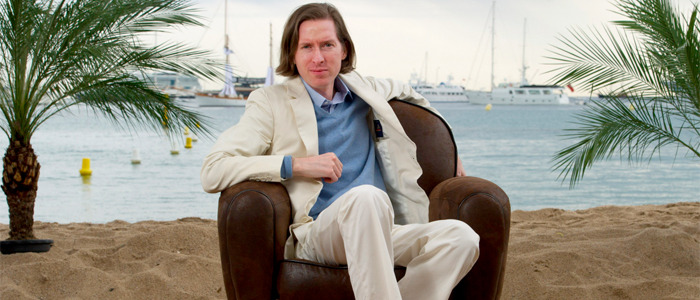 Wes Anderson's lovely adaptation of Road Dahl's Fantastic Mr. Fox wasn't a box-office smash. Anderson himself has admitted if a studio adapted the story as a CG-animated movie, it probably would've been more financially successful. Creatively speaking, Fantastic Mr. Fox is a home run, a movie that won back a lot of fans for Anderson after the mixed responses to The Life Aquatic with Steve Zissou and The Darjeeling Limited. Those fans of Fantastic Mr. Fox should be ecstatic to learn a new Wes Anderson stop-motion movie is next for the acclaimed filmmaker.
Read more about the director's newest project after the jump.
Dogs have never fared well in Anderson's films. Ari and Uzi's pup, Buckley, is run over by Eli Cash (Owen Wilson) in The Royal Tenenbaums. In Moonrise Kingdom, a dog named Snoopy is shot by an arrow. Funnily enough, though, his next project, the untitled stop-motion movie, is about a dog. Around a year ago it was rumored Anderson would make another animated film, which Indie Wire has now confirmed as his next project. Pre-production is already underway on his dog movie.
During interviews for Fantastic Mr. Fox in 2009, Anderson expressed uncertainty over whether he would tell another story with stop-motion, but he's always been fond of the medium's advantages and disadvantages.
With live action, you have an immediacy. With an animated film, you can't predict accidents and surprises. With a movie like this, when it's actually being animated, as carefully as you prepare the shot and all the details, frame by frame, every animator comes up with a different interpretation. Their personalities, interests and strengths come through. You never quite know what it's going to be. The feeling of being in control but nervous and excited about the unknown is the same.
Technically, this won't mark Anderson's first return to stop-motion since Fantastic Mr. Fox. He's made many identifiable commercials over the years, whether we're talking about his American Express commercial or this stop-motion advertisement featured below, which he directed for Sony.
Last year it was reported Anderson would make an animated film inspired by Vittorio De Sica's The Gold of Naples, which features six disconnected stories. Apparently the director is still developing that project, but that's not happening anytime soon, at least not while Anderson works on his dog movie. His style suits stop-motion animation, so it's exciting Anderson is not only working on one but two animated films.