Ron Perlman Joins 'Harry Potter' Spinoff 'Fantastic Beasts'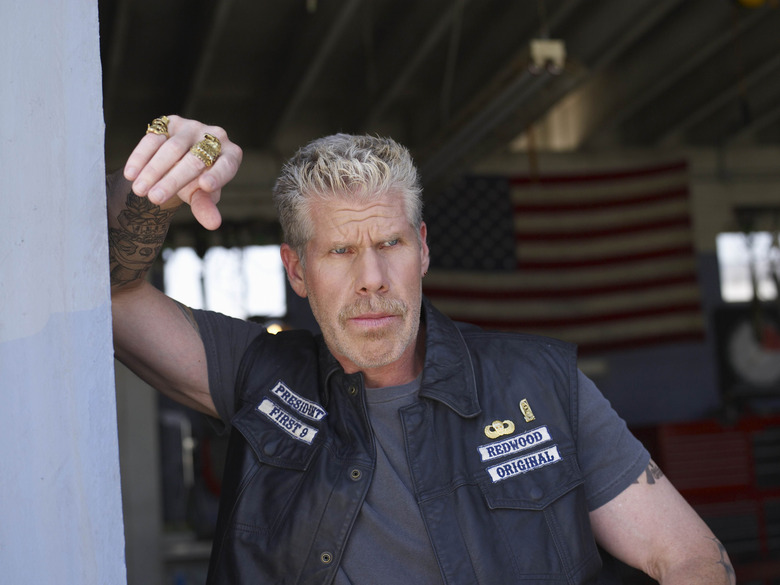 Fantastic Beasts and Where to Find Them has just found itself a Beast. Ron Perlman is set to join the Harry Potter spinoff, which stars Eddie Redmayne as a British "magizoologist" in 1920s New York. More about the Fantastic Beasts Ron Perlman casting after the jump.
According to THR, who broke the news, Perlman will play a goblin. That part comes as something of a surprise, since the goblins in the Harry Potter films have generally been played by little people like Warwick Davis. But those were British goblins. Maybe American goblins are different.
Directed by David Yates from a script by J.K. Rowling, Fantastic Beasts and Where to Find Them follows Newt Scamander (Redmayne) on a journey to New York to find and document magical creatures. He publishes his findings in a book which is required reading at Hogwarts by the time Harry Potter gets there 70 years later.
Also starring are Katherine Waterston and Alison Sudol as witch sisters Tina and Queenie, Ezra Miller as a wizard named Credence, and Dan Fogler as a Muggle named Jacob, plus Colin Farrell and Samantha Morton. Jon Voight, Carmen Ejogo, and Gemma Chan boarded the cast just a few days ago.
A demon shouldn't be new territory for Perlman, whose best known characters include the Beast in the 1980s TV show Beauty and the Beast, and the titular demon hero in Hellboy. His other signature roles include Clay Morrow on Sons of Anarchy. He currently stars on Amazon's Hand of God and was last seen on the big screen in Roland Emmerich's Stonewall.
Shooting on Fantastic Beasts and Where to Find Them is already underway, with a release scheduled for Novmeber 18, 2016.