The 12 Best Films At Fantastic Fest 2015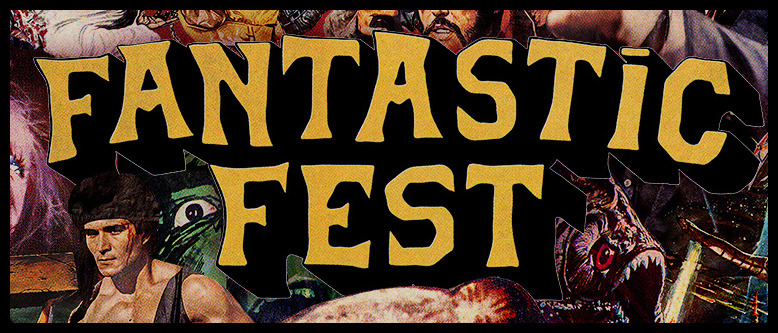 This year marked my first time attending the the Austin-based Fantastic Fest, and I'm glad I went. How good is the festival? Well, the first film I saw, which is no. 1 on this list, blew my socks off. The movies I saw after that grand introduction, for the most part, didn't make for a downhill slope. After the jump, read about the 12 best films at Fantastic Fest 2015.
If I have one regret about Fantastic Fest, it's that I didn't attend more screenings. But don't assume that means some of these 12 films below are of poor quality. I ended up seeing over 20 movies, and almost everything I saw at the festival I either thoroughly enjoyed or loved — which is a real rarity at a film festival. If you've never been to this festival, you must go.
Without further ado, here are the 12 best films from Fantastic Fest: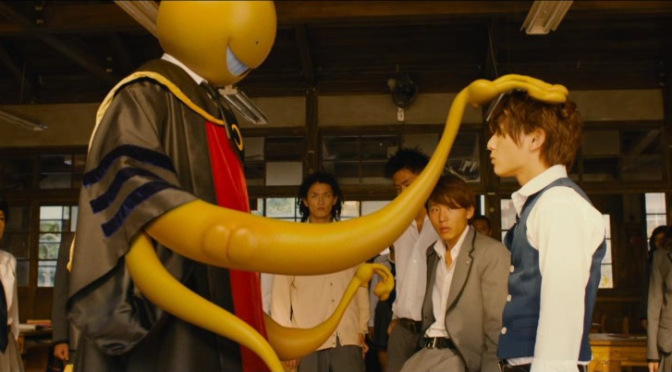 12. Assassination Classroom
This is a PG-rated movie with an almost R-rated sensibility. The unfortunate and untimely title aside, director Eiichirô Hasumi's comedy, based on Yûsei Matsui's manga series, is a big ball of energy. A creature with a goofy smiley face threatens to destroy Earth. To make things interesting, he offers the Japanese government the opportunity to kill him. The monster gets his own classroom, where he'll teach kids his weaknesses, and if they succeed in destroying him, he won't annihilate Earth. Assassination Classroom is so giddy it's almost exhausting. The film is a tad overstuffed, but that's a part of its charm.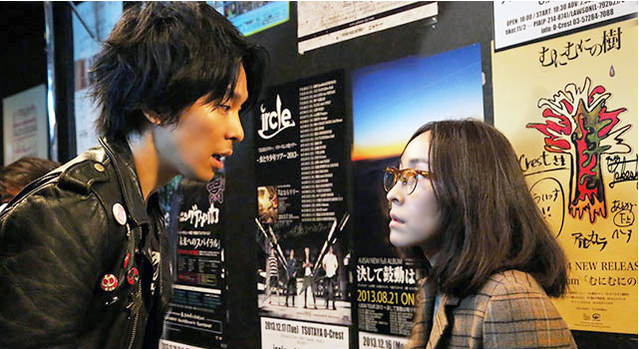 11. Love & Peace
Shion Sono's film is about a guy and his pet turtle, Pikadon. The young man once had aspirations of becoming a rock star, but at the start of Love & Peace, he's nowhere close in achieving that dream. His only friend in the world is his turtle, which he flushes down the toilet after his colleagues berate him for bringing his little buddy to work. The turtle and the man's lives change, but I'll leave the specifics unspoiled. Love & Peace is a very sweet, sometimes touching film about loneliness, fatherhood, and the bonds we make with our pets and those around us.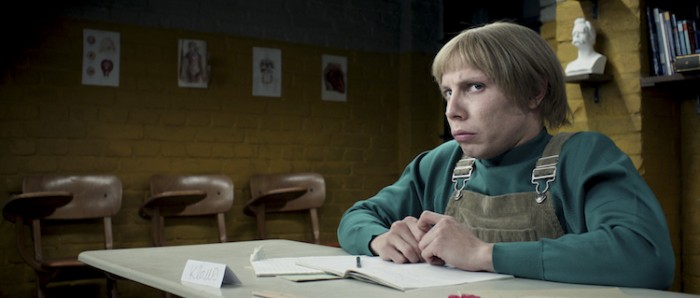 10. Der Bunker
You won't see another debut film like Nikias Chrysoss', at least not out of Germany anytime soon. A student seeking peace and quiet to work on a project finds an ideal home in the middle of nowhere. When he starts teaching his tenant's young boy, played by an adult, he quickly realizes something is very wrong. Der Bunker is the kind of quirky horror-comedy that could easily become a one-joke movie, but the tone, characters, and main set are so well realized that that never happens.
The stranger Der Bunker becomes, the more enchanting it is. Nhyrsoss' film is, wisely, only 85 minutes long, and in the course of that short running time, the writer-director increases the laughs and horror with each passing minute. Wes Anderson crossed with Ingmar Bergman's Persona is Der Bunker.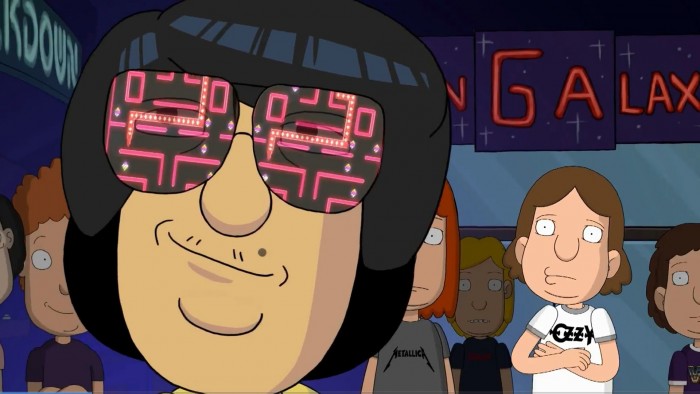 9. Man vs. Snake
A worthy companion piece to The King of Kong: A Fistful of Quarters. The focus of Man vs. Snake is Tim McVey, the first gamer ever to reach a billion points in Nibbler — an obscure game involving a long snake and collecting points. 25 years after setting the record as a teen, he has to reclaim his title.
Like The King of Kong, there's zero judgement of the life of a dedicated gamer. The passion in Man vs. Snake is real, and it's treated as such. The intense side of the video gaming world is kind of a funny one, so the film isn't without its laughs, but it is, above all else, a sincere portrait of McVey's competitive spirit and ambition to win.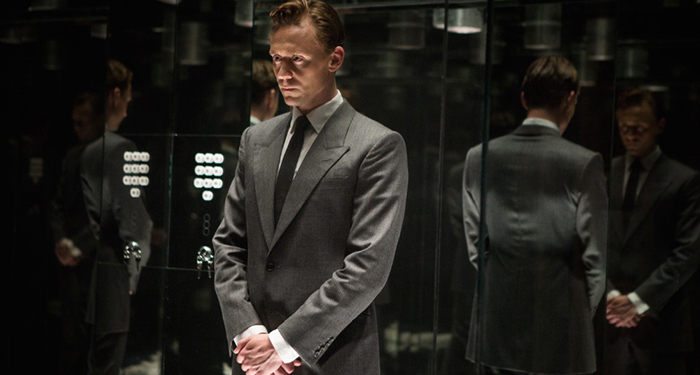 8. High-Rise
There are people in the world who love their Tom Hiddleston gifs, and the Crimson Peak star's performance in High-Rise is probably going to give those people enough Hiddleston moments to marvel at for days on end. For starters, they're going to go nuts for his dance moves in this movie, and, believe me, there is a lot of dancing in director Ben Wheatley's (Kill List) hilarious adaptation of J.G. Ballard's novel.
The reductive way to describe High-Rise is "Snowpiercer in an apartment building." But some similar themes aside, High-Rise is its own beast — a hypnotic, beautifully crafted ride. The film will also create a new legion of fans for Luke Evans (Dracula Untold), who gives an insanely charismatic performance.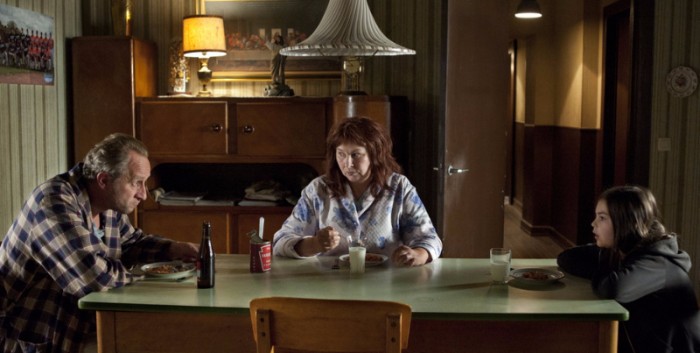 7. The Brand New Testament
Director Jaco Van Dormeal's most well known film in America, Mr. Nobody, is a sprawling and poignant sci-fi epic that shamefully sat on the shelf for years. Dormeal's latest is a deeply funny and clever deconstruction of religion. God is alive and not well, and he lives in Brussels with his wife and daughter. If God made us in his own image, wouldn't he kind of be an asshole? That's The Brand New Testament in a nutshell. This God is definitely the man responsible for everything horrible in the Old Testament.
Dormeal's film is the second most female-friendly movie I've seen this year, because the leading ladies in this movie rule. All the nutso men who had a problem with Mad Max: Fury Road's depiction of women are going to love this movie.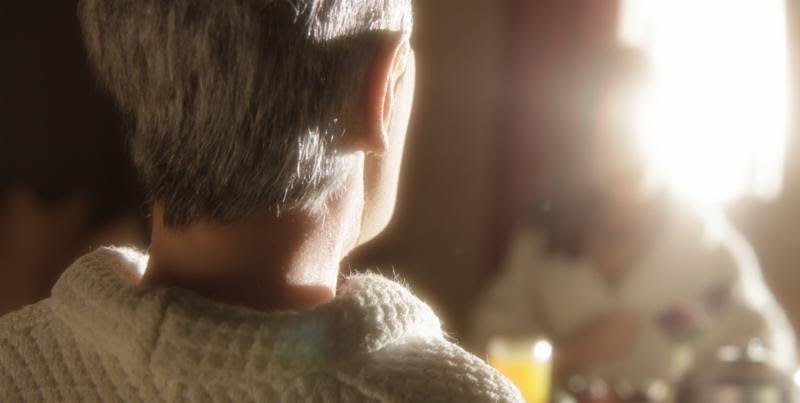 6. Anomalisa
Charlie Kaufman (Eternal Sunshine of the Spotless Mind) fans will be pleased. The writer and co-director of this stop-motion, puppet-starring drama has made a more accessible film than his infinitely dense directorial debut Synechdoche, New York, but it's no less emotional or thought-provoking. Kaufman and his co-director, Duke Johnson, have made a tragic and surreal love story.
After seeing Anomalisa, you'll want the projector to replay the movie, so you can unpack everything the movie has to say. These puppets have real humanity to them, brought out by the three voice performers: David Thewlis (Naked), Jennifer Jason Leigh (The Hateful Eight), and Tom Noonan (Manhunter). Thewlis plays Michael Stone, a beloved man who is incapable of accepting love.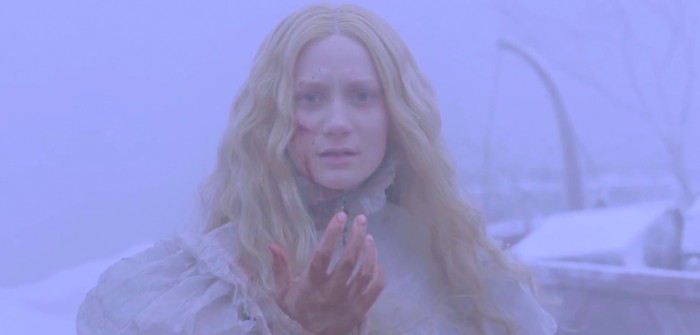 5. Crimson Peak
Guillermo del Toro (Pan's Labyrinth) has made an old-fashioned horror movie with only a slightly modern approach. First and foremost, Crimson Peak is a tragic romance — and a damn good one, too. Tom Hiddleston is heartbreaking as Sir Thomas Sharpe, a conflicted and haunted character.
The period piece is rich and lavish, with each room and hallway in the Sharpe's decaying home having a story to tell. Underneath the chilling and gorgeous aesthetic is a surprisingly emotional story. There are some genuine scares present, but the real draws of Crimson Peak are Hiddleston and Jessica Chastain's (Zero Dark Thirty) performances as troubled siblings.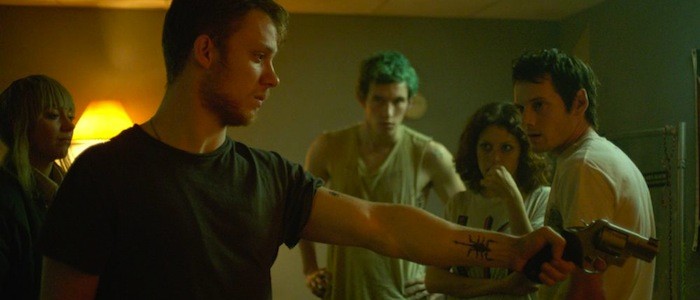 4. The Green Room
From the director of Blue Ruin, which you can now — and should — revisit on Netflix Instant, The Green Room is another bleak, brutal, and wickedly funny story from writer/director Jeremy Saulnier. His films are so lived-in, with a captivating level of attention to detail. This time around, he focuses on a rock band and angry skinheads, as the two groups face off in a bar. The director's grasp on tension is astonishing.
The Green Room is a taut thriller, with towering performances from Sir Patrick Stewart (X-Men) and Imogen Poots (Filth). Poots, in particular, is ferocious. There's a terrific shot of her wielding a shotgun, and immediately after seeing the film, I wanted to get it on a poster.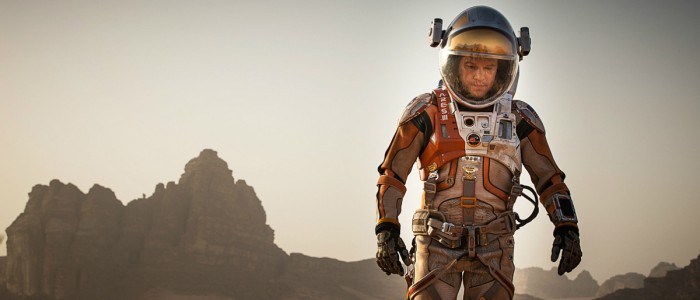 3. The Martian
Easily the most emotionally engaging film Sir Ridley Scott has made in years, if not ever. Scott's body of work is mostly defined by mood and themes, not so much emotion. That's perfectly fine, of course, as his movies generally work on a more visceral and intellectual level. The Martian has plenty of smarts, but Scott's adaptation of Andy Weir's novel has a warmth and humanity we rarely see from the filmmaker.
Prometheus is an enjoyable monster movie. The Martian, however, is the Blade Runner and Alien director's grand return to science-fiction. It's a moving portrait of survival and what humanity is capable of. The Martian is also hilarious, with Matt Damon's (The Departed) winning performance making you completely invest in astronaut Mark Watney's struggle to survive on Mars.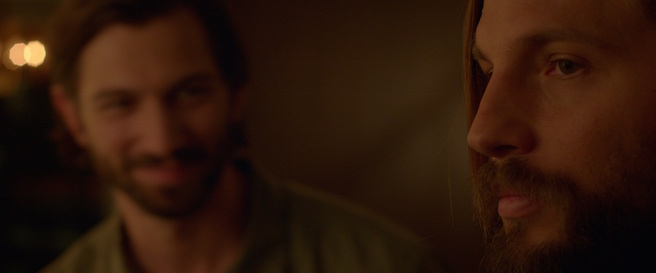 2. The Invitation
Influenced by the likes of The Conversation and Parallax View, director Karyn Kusama's (Jennifer's Body) latest is an unpredictable, dramatic thriller about loss. The less you know about The Invitation going in, the better. Even when you think you know what's happening, you'll most likely be way off base.
All you need to know is that the film is about an uncomfortable, sometimes unsettling dinner party. We've all been to awkward dinner parties, but The Invitation may make you rethink what a truly terrible dinner party is. Kusama's film, like The Green Room, is something of a master class in how to create and build tension.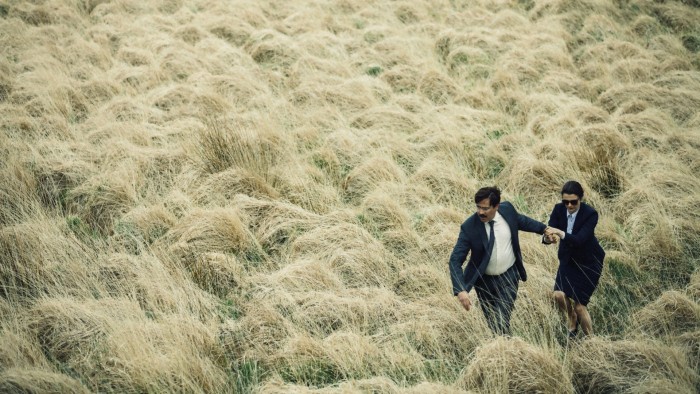 1. The Lobster
Yorgos Lanthimos' (Dogtooth) pitch-dark romantic comedy would make for a perfect double feature with Spike Jonze's Her. Only Jonze could make an honest romance out of a man falling in love with a piece of artificial intelligence, and the same can be said for Lanthimos and the wonders he has pulled off here.
In the future, it's illegal to be single. If, in 45 days, a single man or woman hasn't found a spouse, they're turned into an animal of their choosing — and David (Colin Farrell) wants to live the rest of his life as a lobster, if he has to. Farrell, once again, shows he's more of a character actor than a movie star, giving his most emotionally resonant performance to date. David is a charming, funny, and sympathetic sad sack in this exploration of the dating life, relationships, and what it's like to be single. Farrell is also, admittedly, quite adorable as a chubby, mustachioed man, but I digress... The Lobster is kind of the ultimate relationship movie. No stone is left unturned when it comes to depicting love and solitude.