'Sherlock' Victorian Special Trailer: "The Stage Is Set, The Curtain Rises..."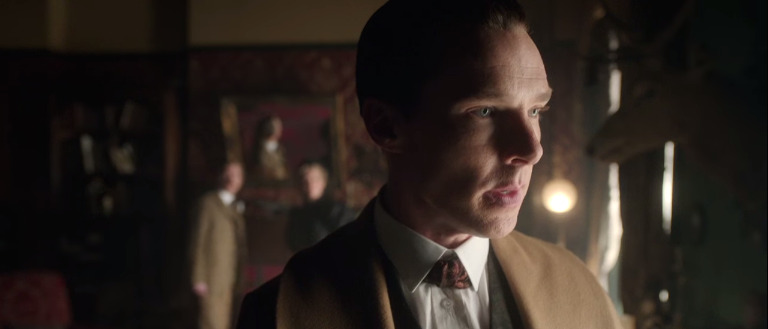 Sherlock's cases have gone to some pretty weird places, but this next one tops them all. In a special airing this winter, Sherlock Holmes and John Watson (Benedict Cumberbatch and Martin Freeman) are going all the way back to their roots. Like, their original, literary, Arthur Conan Doyle roots, i.e., 19th century London.
We've already seen a clip and heard some details about the upcoming special, and today we finally have our first full-length trailer. Watch the Sherlock Victorian special trailer after the jump.
Masterpiece shared the first full-length Sherlock Victorian special trailer.
While many details are still under wraps – including, unfortunately, the special's airdate – we've already had several clues about what the Sherlock Victorian special will entail. For starters, showrunner Steven Moffat revealed at the TCA presentation this summer that it would bebe a ghost story.
"The main difference I would say, the only temperature change moving it from Victorian and modern is ghost stories work better in the Victorian setting," he said. "Doyle stories that are scary chillers we haven't done much. Victorian era gives us a chance to do a creepy one, a scary one."
The setting also changes Holmes a bit. "Sherlock Holmes has the manners of a Victorian gentleman which he doesn't have in modern day, so he's less brattish," said Moffat. "I'd say this Sherlock is a little more polished. He operates like a Victorian gentleman." And yes, that means he gets to don that iconic deerstalker hat.
One mystery that will remain unsolved, however, are what Holmes and Watson are doing in Victorian London in the first place. "[We did this] just because we can, really," explained Moffat. "We said, 'Could we maybe do one scene or a dream sequence?' Then we said why don't we just do it? We never bothered explaining why he's in modern day London. Why explain why we're in Victorian [London]?"