Rick Moranis Turned Down Ghostbusters Cameo, May Return To Acting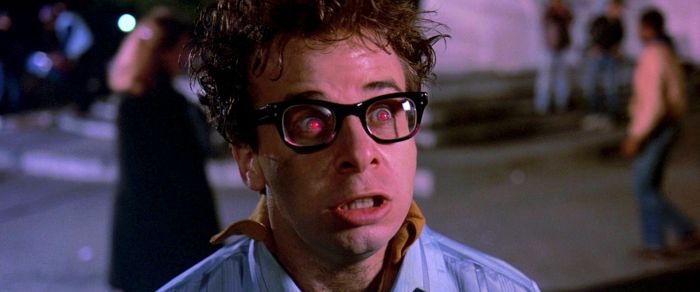 Rick Moranis fans, rejoice! Well, maybe not just yet, but there's hope for the future. The 62-year-old actor, known for his splendid work in Parenthood, Ghostbusters, Spaceballs, Little Shop of Horrors, My Blue Heaven, Streets of Fire, and Strange Brew, isn't opposed to coming out of retirement. But don't expect to see a Rick Moranis Ghostbusters cameo in Paul Feig's upcoming franchise reboot.
In 1997, after Moranis' wife tragically passed away from breast cancer, he took a hiatus from acting, to take care of his kids. In a rare interview with The Hollywood Reporter, he reflects back on that decision.
I took a break, which turned into a longer break. But I'm interested in anything that I would find interesting. I still get the occasional query about a film or television role and as soon as one comes along that piques my interest, I'll probably do it. It wasn't a formal decision. It began in an already busy year where I declined a film that was being shot out of town as the school year was beginning. But I was fortunate to be able to continue to make a living writing and doing voice work in Manhattan.
Moranis says he has no regrets, that his life is "wonderful," which should make every fan of the Strange Brew and SCTV star happy to hear. As the actor points out, what he did is totally normal. Plenty of people quit jobs and try other professions. Even though we haven't seen the actor in a live-action film for a long time now, at least music is still a part of his life.
Moranis, who once spun records for a radio show in the 70s and would perform stand up comedy with his guitar, released an album two years ago, "My Mother's Brisket & Other Love Songs." Of course a lot of his fans want to see him in movies again, and maybe he can return to acting like Charles Grodin (Midnight Run) has. Grodin will only work short hours, but he hasn't lost his touch as a performer; he's wonderful in Noah Baumbach's While We're Young and in Louie.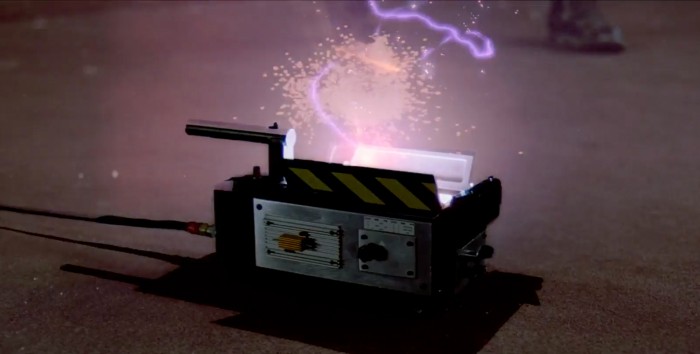 Personally, I think cameos qualify as spoilers. If Rick Moranis appeared in Paul Feig's (Spy) upcoming Ghosbusters reboot, wouldn't it be sweeter as a surprise? Fans of the original film were hoping the actor would have a bit part, but that's not happening. Moranis, respectfully, declined.
[But Ghostbusters] didn't appeal to me. I wish them well. I hope it's terrific. But it just makes no sense to me. Why would I do just one day of shooting on something I did 30 years ago?
That's really not that bad of news, considering there's still a chance we might see Moranis act again. Fingers crossed a project comes along the piques his interest.
Ghostbusters opens in theaters July 15th, 2016.