Theme Park Bits: New Jurassic Park Ride, Frozen Musical, Universal Prices, Good Dinosaur Preview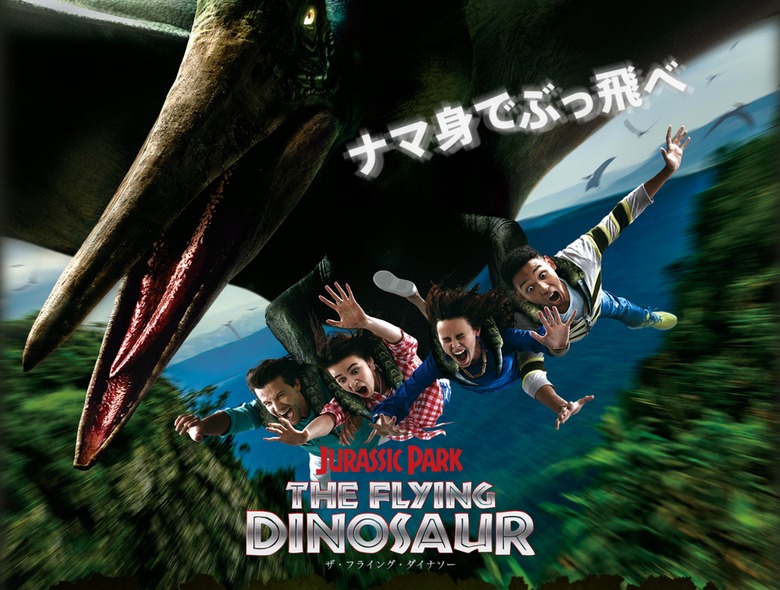 In the latest edition of Theme Park Bits, we take a look at the following:
Universal Studios Japan announces new Jurassic Park ride
Find out when Star Wars Season of the Force will take place in Disney's Hollywood Studios in Orlando
See a preview of Pixar's Good Dinosaur in Disneyland and Walt Disney World
More information about the Frozen stage production coming to Disney California Adventure
Get a first look at the Motiongate theme park coming to Dubai in 2016
Universal Orlando follows Disney's lead and raises Annual Pass and parking prices
Comcast is buying 51% stake in Universal Studios Japan
All this and more, hit the jump to get started.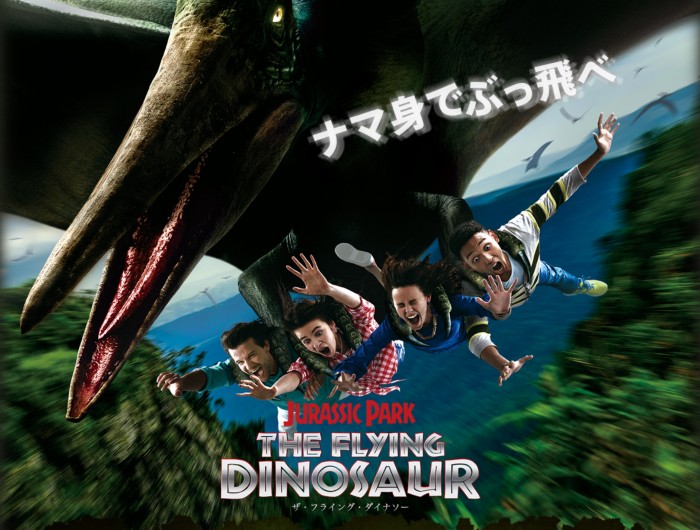 Universal Studios Japan has announced a new E-Ticket ride which will open next year for the park's 15th anniversary. Touted as "the greatest dinosaur ride in the world," the new ride called "The Flying Dinosaur" will be a "flying coaster" in the Jurassic Park land. Universal claims it will be the highest flying coaster in the world. Park guests will be suspended under a Pteranodon.
Since its opening in 2001, Jurassic Park has been popular to all guests around the world. Actually within the site, they avoided human management in the area where wild Pteranodon were living to keep it secret. Jurassic Park" development team, to make true the dream of an attraction where you'll fly with them, have been through many years of research. Finally, they disciplined the wild Pteranodon and succeeded in having him fly in a stable state. However, it is said that even well-trained, they are wild dinosaur so during the flight, be careful because it is said that sometime you can suddenly lose control...
I think this is a huge missed opportunity as the ride isn't really based off any of the events in any of the Jurassic Park movies. Jurassic World offered a bunch of opportunities for new theme park rides, the most exciting being the Gyrosphere. But it seems Universal believes park guests would rather have a thrill ride with a very tangible thematic connection. I hope this new ride isn't imported to Orlando or Hollywood.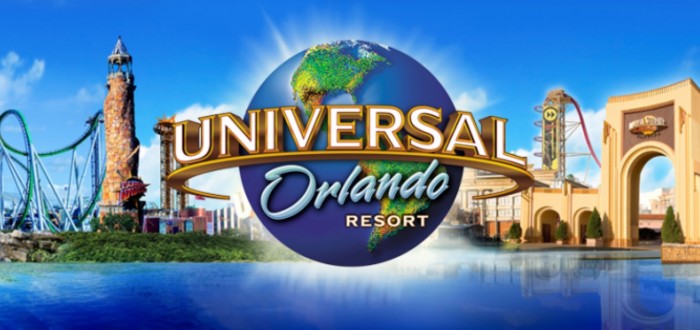 Over the weekend, Disney raised the prices on Disneyland and Walt Disney World annual pass prices, some as much as 35%. I commented in the article that Universal Studios and Knotts Berry Farm were now extremely affordable when compared to the prices at Disney. Well, Universal Orlando has now followed Disney's lead and is also raising the prices of their annual passes and parking.
The Florida resident annual pass was $189, and is now $214.99, while a Preferred Annual Pass with no blackout dates will cost you $299.99, up from $259. Parking fees have also gone up from $17 to $20 per vehicle, matching Disney's parking prices. No word on if Universal Hollywood will also follow, but one would expect that the annual pass prices for next year will be raised before The Wizarding World of Harry Potter opens.
We told you that Disney's new Star Wars-themed celebration called "Season of the Force" would begin on November 16th, 2015 in Disneyland with the launch of Star Wars Launch Bay, Hyperspace Mountain, and a Tomorrowland Theatre Star Wars presentation.
Well, we now know when Season of the Force will hit Disney's Hollywood Studios in Orlando Florida: The event will take place from January 8th to March 20th, 2016, with Star Wars Launch Bay opening sometime earlier in December 2015.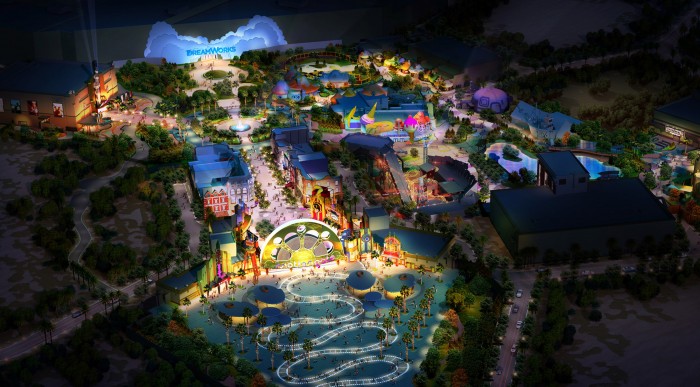 Disneyandmore has new information, videos and concept images for the upcoming Motiongate theme park announced for Dubai.
Motiongate is set to open in Jebel Ali in October 2016 and will be 1.9 million square feet. This one will be the "Hollywood" theme park with 27 attractions inspired by 13 blockbuster films. DreamWorks Animation, Sony Pictures and Lionsgate will have licensed rides in the park with films like The Hunger Games, Ghostbusters, Hotel Transylvania, The Smurfs, Zombieland, Shrek and more, see the list on the screen capture below. Attractions will include rollercoasters, multimedia theatre and a massive water ride which will use 793,000 gallons of water.
Above is a video showcasing some of the rides.
According to a comment on Themeparx, the Hotel Transylvania ride will be in a 2,800 square metre indoor space and will be seven minutes long. During it you'll be seated in a carriage that holds four people. The ride is 'trackless', and there are 27 separate carriages going around at once, which means you'll never know which way you'll turn and you're likely to have near-misses with other punters. The highest point of the ride is 42 metres (about the same height as the Statue of Liberty). The 'story' of the ride will be a surprise party hosted by the monsters in the movie.
Head over to Disneyandmore to see more concept art.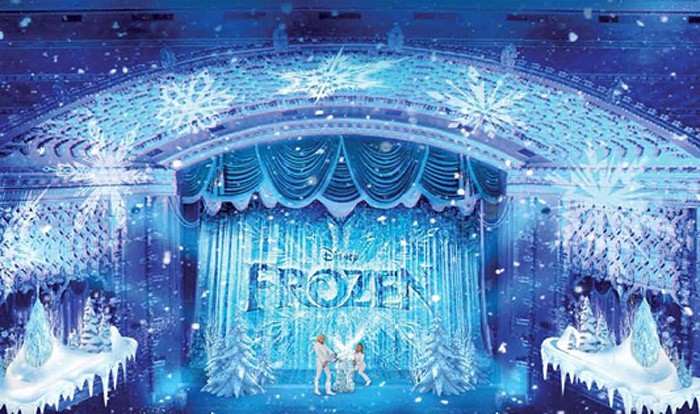 In September, we told you that a new stage production based on the hit Walt Disney Animation Studios film Frozen is coming to Disney California Adventure in Disneyland Resort, replacing the wonderful Disney's Aladdin – A Musical Spectacular stage show which has been playing in the Hyperion Theater at Disney California Adventure park since 2003.
Stitch Kingdom noticed a newly published casting call revealing that "Disney Creative Entertainment's production of the staged musical adaptation of Frozen will be workshopped in Anaheim between November 30 and December 19, 2015 with the initial casting session to take place in New York City on October 16."
According to the casting notice, Liesl Tommy , who just came off the Broadway production of Eclipse starring Lupita Nyong'o, is set to direct and Millicent Johnnie is set to choreograph. The casting call is seeking for the lead roles with the following character descriptions:
Anna: Elsa's younger sister; persistent, daring and highly optimistic; at times reacts impulsively; longs to reconnect with her sister Elsa; readily believes she's found her one true love in Hans. Vocal Range: "A" a minor 3rd below middle "C" to "E" a 10th above middle "C", singing chest voice or in a mix all through, tessitura is equally distributed in the range.
Elsa: Princess who becomes Queen; fearfully plagued by powers she hasn't yet learned to control; lives a life of isolation separated from society and those she loves, including her sister. Vocal Range: "F" a 5th below middle "C" to "E" a major 10th above middle "C."
Hans: Handsome prince from a neighboring kingdom; debonair, charming, possible dark undertones. Vocal Range: 2nd tenor to G#. "A" a 10th below middle "C."
Olaf: A snowman created by Elsa's magic; kind-hearted with a childlike innocence and honesty that makes him say the painfully obvious with positive gusto; 100% honest, 100% sincere. Vocal Range: Musical Theater comedic Tenor. Full voice to high A. "B" a minor 9th below middle "C."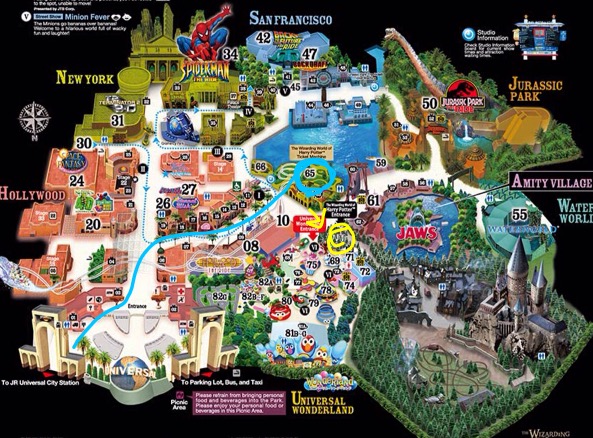 Last week it was revealed that Comcast Corp. would acquire a 51 percent stake in Universal Studios Japan for $1.5 billion. Goldman Sachs Group Inc., MBK Partners Ltd. and Gumpel will retain minority stakes in the 14-year-old theme park in Osaka.
"We are excited to expand our global footprint with this wonderful theme park in Osaka and are excited by the opportunities that lie ahead in Japan and all of Asia," said Brian L. Roberts, chairman and CEO of Comcast. "This investment represents a huge opportunity and commitment to creating value for our shareholders and continuing to grow internationally."
Comcast says the purchase will allow them to expand the Osaka park, as well as align its theme park strategy for its Orlando and Hollywood parks in the United States.
Steve Burke, CEO of NBCUniversal, said in a statement, "We want to expand our theme park business around the world and this investment in Universal Studios Japan fits perfectly with that strategy. Our theme parks in the U.S. have performed exceptionally well and we look forward to working with our partners to achieve that success in Japan as we introduce significant attractions at USJ over the next five years."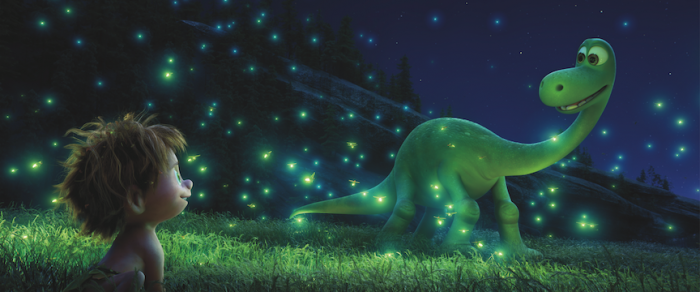 Beginning on October 16th, 2015, park guests of Disney California Adventure and Disney's Hollywood Studios will be able to preview a few scenes from Pixar's next film The Good Dinosaur. The DCA preview will take place in the Bug's Life Theater and will include special in-theater effects, just as the Ant-Man preview did earlier this year. The Hollywood Studios version will be presented in the One Man's Dream theater.