Marvel Eyes F. Gary Gray For 'Black Panther'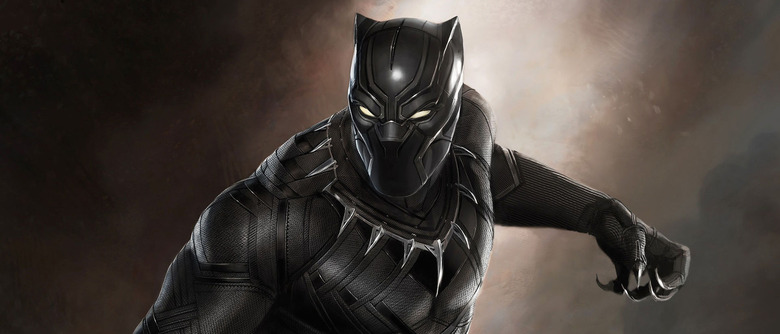 Amid the flurry of excitement over the possibility of F. Gary Gray directing Furious 8, a potentially major update on a different gazillion-dollar franchise almost slipped by unnoticed. Gray is also said to be in the running to helm Black Panther, Marvel's first solo superhero film starring a non-white lead. Read about the Black Panther F Gary Gray report after the jump. 
Variety slipped the Black Panther F Gary Gray news into a story about Furious 8. The trade says only that Gray is "a contender" for the Black Panther directing gig. It's not clear whether discussions have already begun, or whether there are still other filmmakers in the mix. Previously, we heard Marvel had its eye on Selma's Ava DuVernay for the job, but she turned it down because "it really wasn't going to be an Ava DuVernay film."
If Marvel does want Gray for Black Panther, he could have a tough choice to make. Furious 8 is scheduled to open in spring 2017 and Black Panther in summer 2018, so post-production on one may overlap with pre-production on the other. It's not necessarily impossible for Gray to do both, but it means he'll be working basically nonstop for the next three years.
This isn't Gray's first brush with the Marvel Cinematic Universe. A few years back he was one of the directors considered for what turned out to be Captain America: The Winter Soldier, but dropped out to make Straight Outta Compton instead. His gamble seems to have worked out just fine. Straight Outta Compton was a huge, critically acclaimed hit, and now Gray's suddenly on everyone's wishlist. Including Marvel's, again.
Besides the N.W.A. biopic Straight Outta Compton, Gray's film credits include Law Abiding Citizen, Be Cool, The Italian Job, A Man Apart (which starred Furious 8's Vin Diesel), The Negotiator, Set It Off, and Friday (which starred actual N.W.A. member Ice Cube).
Black Panther stars Chadwick Boseman as Wakandan leader T'Challa, a.k.a. Black Panther, and almost certainly Andy Serkis as his nemesis Ulysses Klaue. Serkis made his MCU debut in Avengers: Age of Ultron this summer, while Boseman's Black Panther will make his first appearance in next summer's Captain America: Civil War. The solo Black Panther movie opens July 6, 2018.