Seth Grahame-Smith In Talks To Direct 'The Flash'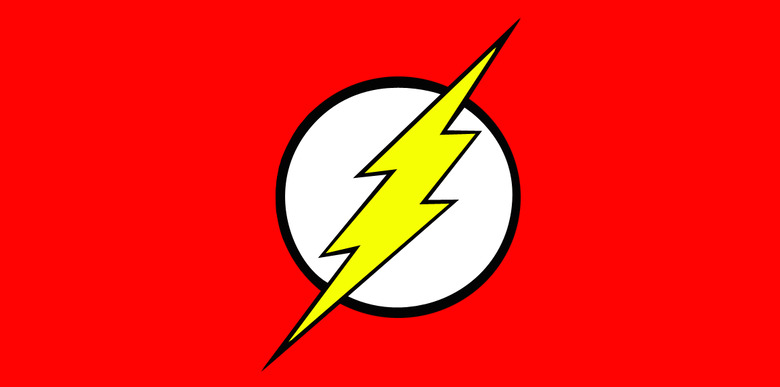 As The CW's The Flash gears up for its Season 2 premiere this week, the big-screen iteration of the character has taken a big step toward the starting line. Pride and Prejudice and Zombies author Seth Grahame-Smith is reportedly in talks to write and direct Warner Bros.' The Flash, following a treatment by Phil Lord and Chris Miller. Ezra Miller is set to play the scarlet speedster. More about the new The Flash director after the jump. 
THR broke the news. Grahame-Smith is a surprising choice for the Flash director gig. While it's become common for studios to scoop up indie filmmakers for their big-budget blockbusters (see: last week's news about Taika Waititi coming aboard Thor: Ragnarok), Grahame-Smith's directing experience is limited to two episodes of the MTV comedy The Hard Times of R.J. Berger. The Flash will be his feature directing debut.
Earlier this year Lord and Miller signed on to write the story for The Flash, with an eye toward helming. But then a certain galaxy far, far away came calling, and Warner Bros. was left to look for a new director.
Grahame-Smith first became known as the author of genre mashup bestsellers including Abraham Lincoln: Vampire Hunter and Pride and Prejudice and Zombies, both of which have been turned into films. But he's also established a career as an in-demand screenwriter, scripting Dark Shadows, the aforementioned Abraham Lincoln: Vampire Hunter adaptation, and the upcoming Beetlejuice sequel. The Flash is actually the second superhero movie he's working on for Warner Bros. — he's also writing the Lego Batman movie.
The Flash speeds into theaters March 3, 2018. Miller is expected to make his debut as Barry Allen a.k.a. the Flash in next year's Batman v Superman: Dawn of Justice, and then to play more prominent role in the two Justice League movies out in 2017 and 2019.