This Week In Trailers: Kilo Two Bravo, KITTIE, Toy Masters, Janis: Little Girl Blue, The Forbidden Room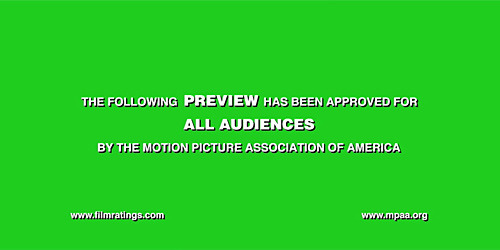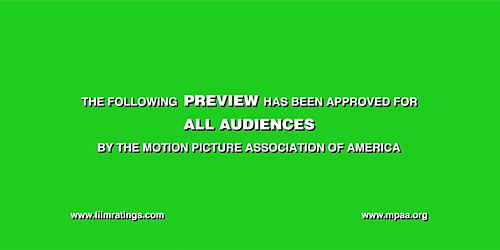 Trailers are an under-appreciated art form insofar that many times they're seen as vehicles for showing footage, explaining films away, or showing their hand about what moviegoers can expect. Foreign, domestic, independent, big budget: What better way to hone your skills as a thoughtful moviegoer than by deconstructing these little pieces of advertising? This week we get to know Janis Joplin, check in on that He-Man documentary we've been hearing about for years, try not to step on a landmine, get to know an almost forgotten Canadian heavy metal band, and wonder at what Guy Maddin is up to now.Janis: Little Girl Blue Trailer
After the wildly successful reception of Amy this year, everyone should be keenly aware of what can happen if you have great people telling a great story.
Regardless of how you land on how influential Janis Joplin was, and any crunchy woodland hippie girl will tell you that Janis is pretty much to thank for so many popular female singers who came after her, but award winning director Amy Berg, who brought us West of Memphis and An Open Secret, is coming hard with a documentary that even resonates with me, someone who could take or leave the storied story of a woman who had a voice that either you embraced or were repelled by. The way the pull-quotes help to enhance the content, to reaffirm that we're not just going to tell Janis' story but that we're probably going to get a lot deeper, a lot more invasive. I'm so much more encouraged by the end knowing that I could have taken or left this when I began but left the trailer completely energized that this one story I should know better and, more importantly, want to know better and how Janis shaped rock and roll.
Toy Masters Trailer
Fact: I waited in only one line to actually buy something from Comic-Con this year and that was at Skeletor's Lair which was a pop-up shop put on by Super7 to pick up sweet He-Man swag and it absolutely was Best In Show for how well they executed on this concept. It re-stoked those embers about that almost forgotten documentary I heard about years ago and followed off and on.
Directors Corey Landis and Roger Lay Jr. may have been catching some heat from people through social media who were wondering, incredulously, just where in the hell it is but, to their credit, they've been developing the documentary on their own timelines and the net result is a brand new trailer to hopefully remind people they're still here and, boy, do they have a story. Instead of positioning this as your average, let's-take-it-from-the-top breakdown of a childhood toy that spawned a billion plus dollar revenue stream, we're getting a fight. This is far more delicious than anything else you could do with the property as, in and of itself, there's not much to dwell on other than the movie that could have its own documentary about its production, and properly makes this a King of Kong type narrative where you may very well have a good guy and bad guy, depending on who you believe actually can claim credit for creating He-Man. This may end up being nothing but pure nostalgia wrapped up in a cinematic bow but after seeing this trailer I'm all-in hoping to get some context around why I was so obsessed with this creation as a young lad.
Kilo Two Bravo TrailerThe Wages of Fear for a new generation?
What I absolutely adore about this trailer for director Paul Katis' suspense filled drama about some dudes who find themselves surrounded by landmines is how well it is is able to communicate that sense of dread and panic in such a short amount of time. There is no room for bravado or for a bait-and-switch if you think you're getting a shoot 'em up. NO, you're getting something else entirely. Much in the same way that The Hurt Locker succeeded by not being the kind of movie you expected, it excelled because of how well it handled its quiet moments. Those moments that were tiny but had large implications for its protagonists based on the circumstances. The rock falling from the cliff was a nice touch as, contextually, we get what's going on here and how all the men are involved are literally inches away from blowing up. Powerful, effective, and this has me salivating to see what happens next.
Forbidden Room Trailer
I honestly don't care that I don't know what in the world is happening.
It's downright impossible not to love director Guy Maddin's, and co-director Evan Johnson, illogical trailer for this movie. Nothing makes sense and everything makes sense. It's certainly within Maddin's wheelhouse to be so visually obtuse but not being able to parse what is part of the actual narrative and which pieces we need to solve this puzzle is downright maddening. The sooner you can get over this the better off you'll be. I could try and make a guess without looking it up but, to me, part of the fun here is just letting go of your need to make sense of everything and, for once, just let it wash over you. It's a wonderful experience.
KITTIE Trailer
Oh, yeah, I remember this band.
Director Rob McCallum knows how to approach a narrative where a lot of people may not be familiar with the deets. I, for one, remember, hazily, this band who was known for its vibrant approach to metal. They were here one minute and then, as cycles are wont to do, they were gone from the mass media radar. However, this didn't stop the band from powering on and having a devoted fan base that has rabidly kept the flame alive. This not only speaks volumes about how well they've pushed forward but helps to contextualize the trailer. There's no getting around the idea that the production values on this are not up there with some glossy, slick, expose on a notable notable but who cares. I, for one, am always up to learn about something or hear a yarn I haven't heard before and this trailer gives me all the reasons why it could be more than well worth my investment in time to engage and listen.
Nota bene: If you have any suggestions of trailers to possibly be included in this column, even have a trailer of your own to pitch, please let me know by sending me a note at Christopher_Stipp@yahoo.com or look me up via Twitter at @Stipp
In case you missed them, here are the other trailers we covered at /Film this week: