Daniel Craig Likely To Stick Around For 'Bond 25'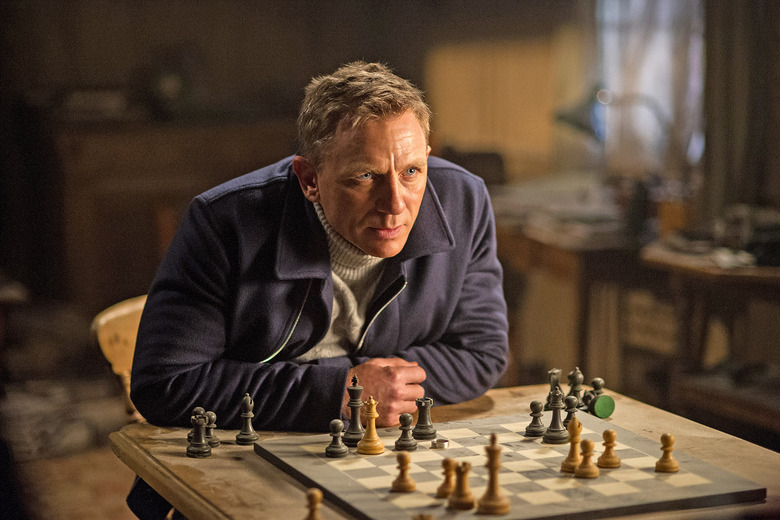 There's been a lot of speculation lately about who could take over as the next 007. Could it be fan-favorite Idris Elba? Are the U.K. bookies on to something with Damian Lewis? But in fact, the answer has been right under our noses the whole time: The next James Bond will probably be Daniel Craig.
The actor confirmed he's in for one more film, and added that he'll "keep going as long as [he's] physically able." Read the Daniel Craig James Bond future comments after the jump. 
In a recent interview with
, Craig revealed that he is likely stick around for at least one more Bond movie. "I'm contracted for one more – but I'm not going to make predictions." Actually, he went even further than that. Referring to the physical demands of the role, he added, "It's getting harder. But such is life. I'll keep going as long as I'm physically able."
The idea that Craig might stick around for Bond 25 isn't new. We've known for years that Craig is under contract for five films (Spectre is his fourth). However, it seems worth reiterating as there's been so much talk lately about when Craig might hand over his Walther PPK, and who should pick it up next.
In fairness, some of the speculation is fueled by comments Craig has made himself. When an
writer asked him last month whether he wanted to do another James Bond movie, Craig replied, "At this moment, no. I have a life and I've got to get on with it a bit. But we'll see." More recently, he told
he's given his Bond future "no thought whatsoever." "I just need a break," he added.
When Craig does return for Bond 25, though, it'll be without his Skyfall and Spectre director. Sam Mendes has said he
to return for another movie.
Spectre opens November 6, 2015.