Vin Diesel Wants Rob Cohen For 'Furious 8' Director; Studio Eyes Louis Leterrier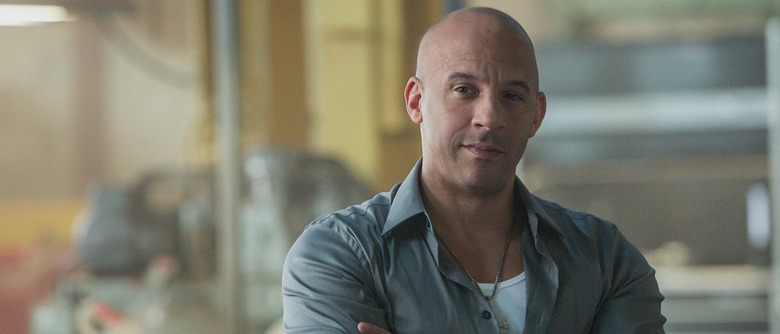 Last week we heard Furious 8 was having a bit of trouble kicking into gear. One of the biggest sticking points was the question of who would steer the film, since scheduling conflicts put previous franchise directors Justin Lin and James Wan out of the running.
Now Vin Diesel's latest Facebook posts suggest two possibilities: Rob Cohen, who helmed the original The Fast and the Furious, and Diesel himself. Meanwhile, studio Universal is reportedly eyeing Ericson Core (of the Point Break remake) and Louis Leterrier (Now You See Me). Let's run down the possibilities for the Furious 8 director after the jump. 
At this point, what we know for sure is that the Furious 8 director gig won't go to Lin or Wan. Lin chose Star Trek Beyond over Furious 8 and Wan's doing The Conjuring 2. (Not that Wan seems too conflicted — the Furious 7 shoot was apparently so stressful it threatened his health.) We can also rule out Jaume Collet-Serra (Non-Stop), as THR mentioned last week that he'd already been approached but wasn't available.
With that in mind, let's run down the names that have been floating around recently.
Vin Diesel: THR heard from a source that Universal is worried he'll want to direct, while another source said Diesel wouldn't want to start with such a high-profile project. Well, Diesel's mom is in favor of it:
I will share something crazy that my mother said six months ago after the 

studio had me announce the date for 8 to the world... " Either you direct 8 yourself... or don't do it. Some of you vinbook pioneers are all too familiar with my mother's wisdom, as I have posted her sayings in the past on Our page... but I wrote it off as just a mother's love and belief in me, though she has seen first hand what I've done to make these movies defy expectations and become increasingly successful, even when the studio thought I was crazy... haha.
However, the studio disagrees. While Universal hasn't officially commented, THR has word that the studio is none too pleased about Diesel's Facebook post and does not want him as the Furious 8 director. "It is never going to happen," said an insider. For what it's worth, Diesel has a Fast & Furious short, Los Bandoleros. But his last time helming a feature was 1997's Strays.
Rob Cohen: Despite (apparently) having the eye on the driver's seat himself, Diesel has also floated Rob Cohen as a possible Furious 8 director. The pair also worked together on the extreme sports spy thriller XXX. Earlier this year he released the delightfully trashy The Boy Next Door.
Earlier this week Diesel posted a photo of the director with himself and Paul Walker, and today he explained why he wanted Cohen back:
There has always been the desire by Paul to have Rob direct one more, this is what fueled my campaign... I believe that he can and would reset the franchise nicely, returning to what was the core of the film in the beginning... racing. He would also handle the Brian O'connor issue with integrity, given that he and David Ayer were the ones who initially created that beloved character in the first place.
Again, though, Diesel and the studio seem at odds here. THR's sources say Cohen isn't in the running for the job. Deadline's sources concur that "it's not gonna happen."
Ericson Core: Now we're getting into the likelier possibilities. Deadline has heard the studio is considering Ericson Core, who's already part of the Furious family – he served as director of photography on the original The Fast and the Furious. He's since gone from shooting an unofficial Point Break remake to directing an actual Point Break remake. His other credits include the Mark Wahlberg football drama Invincible.
Louis Leterrier: Louis Leterrier is the other possibility Deadline named in their latest report, and probably the most experienced of the contenders we've heard about so far. He previously worked with Universal on The Incredible Hulk, and his other credits include Now You See Me, Clash of the Titans, and the two Transporter movies. He is now finishing up the soccer hooligan comedy Grimsby, starring Sacha Baron Cohen.
These are likely not the only names in the mix. Universal is said to be looking at both experienced action directors and relative newcomers. It's worth noting that Diesel doesn't have veto power when it comes to choosing the Furious 8 director. That said, he's clearly an important part of the decision-making process, and the public face of the franchise, so his opinion probably counts for a lot.
For now, this is all speculation. Chris Morgan is still working on the script, so an official Furious 8 director announcement is still a few weeks out. Should the filmmakers manage to get everything lined up in time, Furious 8 should be zipping into theaters April 14, 2017.